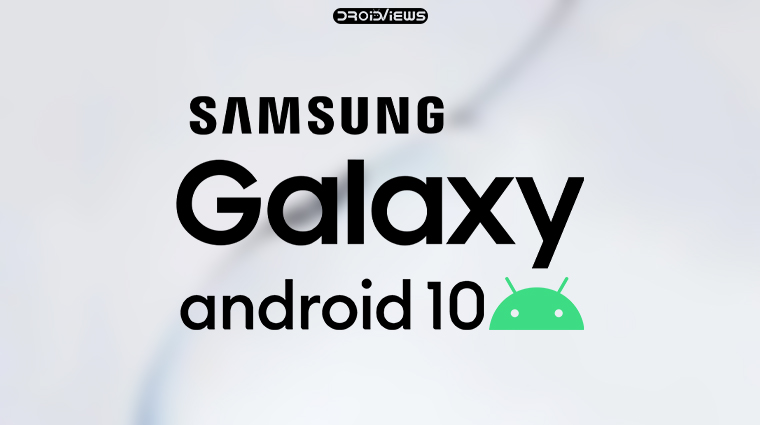 This is a continuously updated post about the Android 10 based One UI 2.0 update for Samsung Galaxy devices. We will add more information and correct older, inaccurate information as and how Samsung reveals it. Android 10 update for Samsung Galaxy devices is will be released pretty soon but you'll have to wait for some time because of Samsung's custom One UI UX. Below is a list of devices that will are eligible to get the Android Q or Android 10 update in the days to come.
Samsung is kind of known for delayed Android updates, especially when compared to OEMs like OnePlus. The company does have its own valid reasons though. They have to work a lot more on their custom skin and have a whole lot more devices to update. Even then, the Korean giant did manage to push Android Pie updates to 30 of its devices and that's impressive nonetheless.
Now that Android 10 is out many Samsung users probably want to know if they will get the Android 10 update. So here's what's new with the update as well as the devices you can expect to see updated.
OneUI 2.0 – Android 10 Update for Samsung Devices
With Android 9.0 Pie, Samsung introduced a new take on software design they called OneUI. Recently, an 11-minute video of Android 10 running on the Samsung Galaxy S10+ was leaked. The Android 10 update apparently comes with an updated version of OneUI as well called OneUI 2.0.
Gestures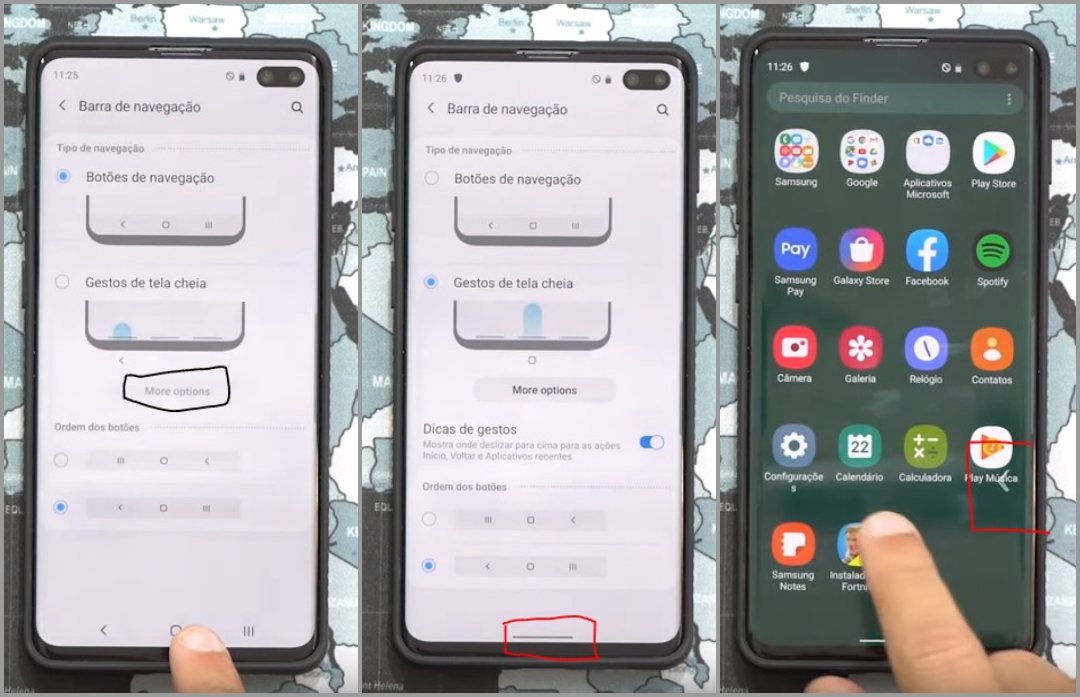 One of the big changes is the inclusion of the stock Android 10 navigation gestures. Although not everyone is a fan, and Samsung does offer the option to switch between their own take on gestures. So while there are options, and options is all Android is about, it is nice to see at least some consistency between Android devices this time. The Android Pie gestures from last year, for example, weren't present on Samsung devices.
Don't Miss: Samsung Wings Fonts 3 APK: Fonts with One UI Support
Quick Settings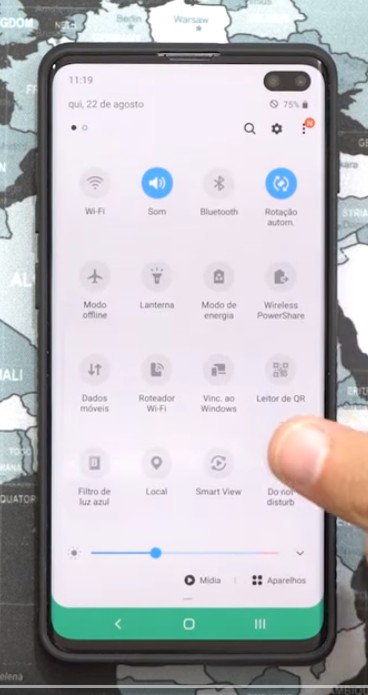 Another change with the Android 10 update for Samsung Galaxy devices is in the quick settings. With OneUI, Samsung pushed one hand usage as the defining factor of its design. As such, all the quick setting toggles were actually brought all the way down.
This year, Samsung is making use of the entire screen. On the one hand, it's nice because you get more quick settings on one page. But on the other hand, well, you now have to use the other hand to reach all the way up.
Creative people can easily solve this by re-arranging their most used ones near the bottom. But then again, only the first 6 quick toggles appear in the notification shade for quick access.
Security
Android 10 brings a whole lot of changes to the security and privacy settings and Samsung is making sure to not remove those. So it is safe to assume that the Android 10 update for Samsung Galaxy devices will bring additional privacy and permission controls and re-arrange the settings in an easily accessible manner.
List of Samsung Devices to Get Android 10 Update
With so many devices launched throughout the year, it's kind of hard to even keep track of them let alone push updates. But Samsung has generally managed to push out two major Android updates to its devices, despite the unusually long wait times for some of them.
Therefore, it is reasonable to expect that the company will bring the Android 10 update to Samsung Galaxy devices that haven't yet completed their two-year cycle. The list below consists of these devices.
S Series: Galaxy S10, Galaxy S10+, Galaxy S10e, Galaxy S9, Galaxy S9+
Note Series: Galaxy Note 10, Galaxy Note 10+, Galaxy Note 9
M Series: Galaxy M40, Galaxy M30, Galaxy M30s, Galaxy M20, Galaxy M10
J Series: Galaxy J8, Galaxy J6, Galaxy J6+, Galaxy J4, Galaxy J4+, Galaxy J7 Duo, Galaxy J7 2018, Galaxy J5 2018, Galaxy J3 2018
A Series: Galaxy A90 5G, Galaxy A80, Galaxy A70, Galaxy A60, Galaxy A50, Galaxy A50s, Galaxy A40, Galaxy A30, Galaxy A30s, Galaxy A20, Galaxy A20e, Galaxy A10, Galaxy A10s, Galaxy A10e, Galaxy A9 Pro 2019, Galaxy A9, Galaxy A7, Galaxy A6, Galaxy A6+, Galaxy A8, Galaxy A8 Star Lite, Galaxy A9, Galaxy A9 Star Lite
Tab Series: Galaxy Tab S5e, Galaxy Tab S4, Galaxy Tab A 2019, Galaxy Tab A 2018
Keep in mind though that there hasn't been an official word from Samsung about the Android 10 based OneUI 2.0 update apart from a leaked video. So this list could potentially change. Regardless, we'll keep it updated as and when more information is released.
Read Next: 13 BestDark Samsung One UI Themes