For those unaware, Magisk is a systemless framework that is used an alternative to Chainfire's SuperSu. Magisk offers a few advantages over the traditional SuperSu, but rooting is not the only thing it is limited to. Over time, several modules based on Magisk framework have appeared making it also an alternative for Xposed Framework. Today we list some Magisk modules compatible with OnePlus 3T running Oxygen OS 4.0. These mods can possibly work with other devices as well, but they definitely do work on the OnePlus 3T.
Google Pixel Launcher v1
This module installs Pixel Launcher 7.1.1 along with its wallpaper app backported to Android 6.0+ by @Pranav Pandey. – Download
Google Pixel Sound Set v1
Replaces the stock UI sounds of the OnePlus with the UI sounds from the Google Pixel, along with alarms, notifications, and ringtones from the Pixel. – Download
Don't miss: What is Magisk Manager and How to Use It
Google Dialer
This module installs the Google Dialer along with the framework required for full functionality such as Caller ID and Lookup. You may have to manually disable the OnePlus Dialer and set the Google Dialer as the default phone app. – Download
Google Assistant
This module enables Google Assistant. You'll need an updated Google app to use it. – Download
Google Daydream VR
The module enables Google Daydream VR. – Download
Google DNS
Switches the default DNS to Google's, thus in theory, improving data speed. – Download
Chrome Home Page
This module will enable the home button in Chrome, and an option to set a default home page in Chrome's Settings. – Download
Must read: Download and Install OnePlus 3/3T Control Center
SELinux Display
Allows the SELinux status (Enforcing or Permissive) to be visible under Settings > About Phone. – Download
EmojiOne Replacer
Swaps the default emoji set from OnePlus with the ones from EmojiOne which is an open standard for Emojis. – Download
PhaseBeam Live Wallpaper
Adds the PhaseBeam live wallpaper created by CM, which has options to configure its color. – Download
Also read: 10 Xposed Modules You Should Try Right Now
ViPER4Android FX 2.3.4.0 (Super High Quality) with Dolby Atmos 6.5 v1.0
Installs Viper4Android along with Dolby Atmos 6.5 Sound mod. – Download
APT-X HD Codec
Adds codecs and enables APT-X HD for Bluetooth headsets that support APT-X and/or APT-X HD. APT-X is a Qualcomm owned family of proprietary audio codec compression algorithms. This codec does NOT work with OxygenOS Open Beta 3 or OxygenOS 4.1.0, aka Android Nougat 7.1.1. – Download
Snapdragon Camera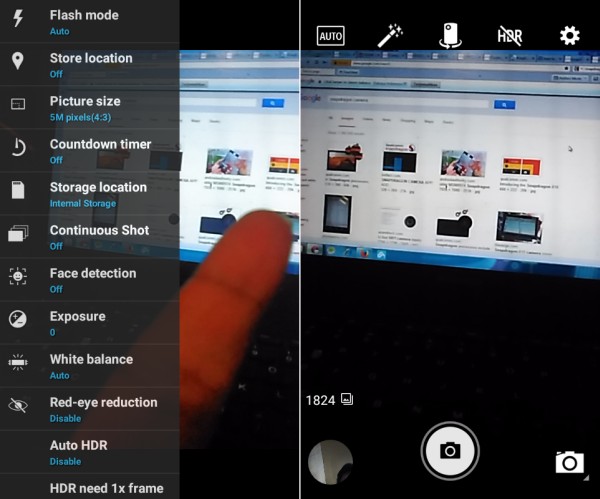 This module installs the Snapdragon Camera compiled by @nvertigo67. The app won't work unless granted the camera, storage and mic permissions in the App Info screen. – Download
Stereo Speakers and Mic Gain
Mod created by @magura320, this module allows the earphone to be used as a speaker, and mods the microphone pickup when recording video. – Download
Recommended for you: Enjoy All Pixel Features on 3T with Pixel Experience ROM
Extended Volume Steps
Increases the media volumes to 30 steps, and the call volume to 15 steps. – Download
Touchscreen FW update Magisk module
OnePlus recently rolled out an update to their beta program members fixing the touch latency issues on OnePlus 3 and 3T. This module fixes the same issues on any other ROMs. – Download
Do you use any other Magisk modules that you would like to share with us? Comment below.