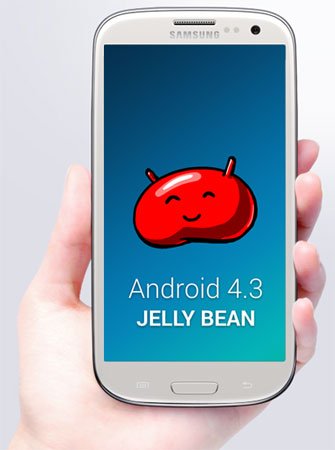 When it comes to prompt firmware updates, the boss of Android (Google) always wins the race. And that is why if you happen to one who does not like waiting for months, or sometimes eternally, for system updates, going for a Nexus device might be the best decision. The major difference between Google and other OEMs of Android is this— while the former seldom forgets to send latest updates its older devices, other manufacturers and carriers often ditch their old devices and in most cases, postpone the updates for newer devices for months.
At a time when we are all going frenzy about the newly released Android 4.4 KitKat, Samsung devices like Galaxy S3, Note 2 and others are still waiting for the due software updates for a long time. When dumping smartphone market with its devices becomes the sole focus of a manufacturer, things like timely updates, good performance, and after-sale service are thrown to corners.
Anyway, the users of Samsung best-seller smartphone, the Galaxy S3, are stuck with Android 4.1.2 for ages now and what they have been rewarded so far is just a couple of leaked firmwares. 4 long months have been passed since the last Android 4.2.2 leaked firmware for the phone, and when we were all hopeful of receiving this update, Samsung shattered our joys by canceling it. The company promised to upgrade the device directly to Android 4.3. What we have now is another leaked Android 4.3  firmware with the build number, I9300XXUGMJ9.
The firmware given below is a branded one but it can be installed on any Samsung Galaxy S3 with model number GT-I9300. Since it is a leaked firmware, do not expect perfect performance. We tested it and having used it extensively for hours, we can affirm that it is pretty stable and can be used as a daily driver.
Features
There is no doubt that this update is a big leap from what you have on your Galaxy S3 GT-I9300 and having installed the Android 4.3 on your phone, you'll notice a lot of changes and new features:
Galaxy S4-like lockscreen with personal message feature
Multi-pages on lockscreen
Widget support on lockscreen
Tabbed UI in Settings
Daydream feature
Voice control feature for apps like phone, camera, music player, etc.
Hands-free Mode
New Notification Panel with 2 pages
Developer options are now hidden and appear when you tap "Build Number" for 7 times. See detailed guide here.
ANT+ support
TRIM support
Improvements in camera
Changed icons for some Samsung apps
Smoother TouchWiz
Adapt display
Adapt sound
Many others….
Warning!
Please note that the available firmware has wipe attribute and this simply means that it will delete all your data and apps present on the internal SD card. It's therefore recommended that you backup your device before going for installing it. Also, some users complain that they lost their phone's EFS/IMEI after installing the firmware. If you have root access on your Galaxy S3, please backup its EFS data using this tutorial. Finally, follow the instruction at your own risk. Nobody likes to be held responsible for a mishap!
Download the Firmware forGalaxy S3
Official Android 4.3 Firmware for Galaxy S3
How to Install the Firmware
Download the firmware file from above and extract the zip. You will ind the following files inside:

AP_I9300XXUGMJ9_1902166_REV00_user_low_ship.tar.md5
BL_I9300XXUGMJ9_1902166_REV00_user_low_ship.tar.md5
CSC_VFG_I9300VFGGMJ5_1986192_REV00_user_low_ship.tar.md5
MODEM_I9300BUUGMJ3_REV02_REV04_CL1413323.tar.md5

Now download Odin file and unzip it too: Odin_v3.09.zip
Make sure you have either Kies or Samsung USB Drivers installed on your computer.
Enable USB Debugging: go to Settings> Developer Options and select USB Debugging by checking the box.
Backup your phone data, apps, contacts, messages, etc. You can use these apps to get this job done easily.
Ensure that your phone has at least 60% battery power left.
Now boot your Galaxy S3 in Download mode: press and hold Volume Down+Home+Power buttons for 2-3 seconds. When you see the warning screen, press Volume Up.
Launch Odin V3.09.exe and connect your phone to the PC via USB.
When you see "Added!!" on Odin, click on the AP button and select the file with AP in its name.
Then click the BL button and select the file with BL in its name.
Now click the CP button and select the file with MODEM in its name.
Then click the CSC button on Odin and select the file with CSC in its name.
Do not touch any other option on Odin and click the Start button to initiate installation which will take a couple of minutes to flash.
At the completion of the procedure, your Galaxy S3 will reboot automatically and when it boots up, you'll have Android 4.3 Jelly Bean firmware installed on it. Enjoy!