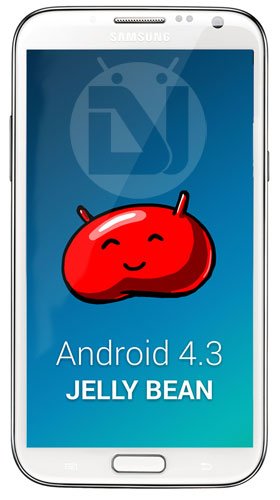 So guys, after a long array of rumors, grudges from users and 3 versions of leaked firmwares, Samsung has finally started rolling out the long-awaited Android 4.3 Jelly Bean update to the craving users of the Galaxy Note 2. As you all know Samsung had to stop the already released Android 4.3 update for the Galaxy S3 and then the company decided to postpone the update for Note 2 due to some performance issues. Just the day before yesterday, Sammobile released a leaked firmware which seemed pretty stable in performance, indicating that Samsung is ready to push this update to the second generation of its phablet device. Download the Galaxy Note 2 Android 4.3 Jelly Bean firmware from below and flash it now!
Well, we were not surprised when today some users reported getting a new software update notification. The manufacturer keeps sending little incremental updates at regular intervals, but when we noticed the size of the OTA (about 700MB), we were sure that it is the special updated for which we had been waiting for ages. Yes, it's the first major update for the Galaxy Note 2 after about ten months.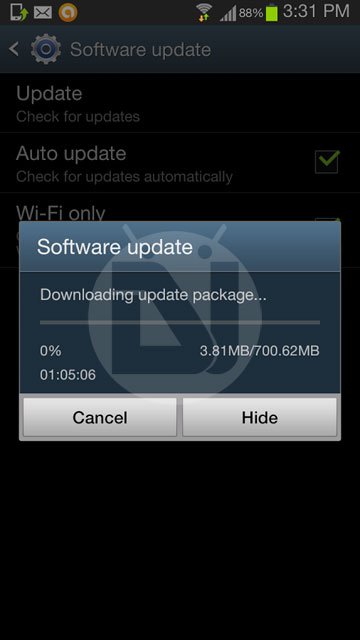 Anyway, the Android 4.3 Jelly Bean update for the Galaxy Note 2 model number GT-N7100 has finally started rolling out and this time the users of the device in India would feel lucky to get this update first. The new update is really big but the users who are under the apprehension that it will bring some cool features like the new lockscreen, weather widget and S Pen features from Note 3, might feel disappointed.
That is not to say that the new update does not come with new features at all. There is still a big list of changes and improvements that you will be entitled to enjoy after updating your device to Android 4.3 Jelly Bean.
New lockscreen with multi-page and widget support
New calculator
New video player, S Voice, Group Play, S Planner, Music Player, Gallery, Samsung Keyboard, Calculator
Some new icons
New music player with the old icon
Display enhancement tweaks: text looks sharper and the screen more vivid
KNOX
New tabbed UI in Settings
Daydream
New Quick Settings page available in the Notification panel
Galaxy S4 Ringtones
ANT+ Support
TRIM support
Galaxy Gear support
Driving mode
Move Apps to SD feature
Sound and Shot feature in Camera
Voice control feature like S4
Faster UI experience
Many others
Download Note 2 Android 4.3 Jelly Bean Firmware
The firmware below is officially meant for India but because it an unbranded version, it can be installed on any Galaxy Note 2 GT-N7100 that is not SIM-locked. More firmware will be added below when they are available. Download the official firmware easily with Frija firmware download tool.
How to Install:
To install this firmware on your Samsung Galaxy Note 2, follow the instructions given in our detailed tutorial.