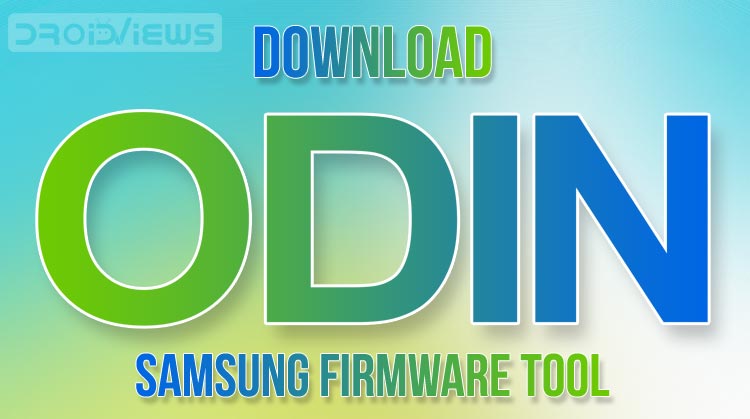 Odin download is the first thing you need to do before installing Samsung stock firmware. You can download Odin (all versions) from below. It's is a free tool for PC and works with Windows only but you can use the Java Odin on Mac and Linux too. As of now, the latest version of Odin is v3.13.1.
One of the good things about Samsung devices is the easy availability of stock firmware and an even easier method for flashing them. It gives you the confidence to take little risks like flashing CF-Root kernels or a custom recovery because always know that if anything goes wrong, you'll be able to restore the stock firmware and fix your device.
While most Android devices have a Bootloader Mode with other options like Fastboot and Recovery integrated into a single interface, Samsung Galaxy devices are a bit different as you need to use different key combinations to boot the device into the Download/Odin and the Recovery modes.
What is Odin?
If you own a Samsung phone or tablet, you must be familiar with Odin. Odin is a very useful tool that detects your Samsung device only when it's in Download or Odin Mode and it can flash firmware and recovery files with .tar or .tar.md5 extension. Developed by Samsung, Odin was originally meant to be used only in the company's service centers. The Odin tool we use is actually the leaked version of the official one released by Samsung but not distributed publicly. Most Samsung users might need to use Odin at some point of time for different purposes.
Samsung's Odin tool works only with a Windows PC. If you are a Mac or Linux user, you can use Heimdall or the Java version of the Odin tool from below.
Download Odin for Samsung (All Versions)
Since the success rate of flashing files with Odin differs according to Odin versions, you should always download Odin version recommended by the tutorial you are following or Odin v1.85, Odin v3.12.10, Odin3 v3.04, Odin3 v3.07, Odin3 v3.09, Odin3 v3.10.0, Odin3_v3.10.7, Odin3 v3.11.2, Odin3 v3.12.7, Odin3 v3.12.10, or Odin3 v3.13.1.
Below is a list of all versions of Odin available for download:
Odin_Multi_Downloader_v4.44.zip
Odin_v1.85.zip (recommended for Gingerbread/Ice Cream Sandwich firmwares)
Odin3_v3.09.zip (recommended for JellyBean/KitKat firmwares)
Odin3_v3.10.7.zip (recommended for Lollipop firmwares)
Odin3_v3.11.1.zip (latest version recommended for flashing Marshmallow firmware)
Odin3_v3.13.1.zip (latest)
[The latest Odin for Samsung devices can now flash the new Android Oreo firmwares with compressed binaries (lz4). If you own the Galaxy A9, Galaxy A8, Galaxy Tab S4, Galaxy S8, Galaxy S9, Note 7, or Note 9, download Odin3_v3.13.1 or greater]
Modded-Odin-v3.13.1-Raymond.zip
(don't download unless you are sure what it is)
Also, download the latest Samsung USB Drivers.
Note: If you have been following some tutorial to flash the stock firmware or firmware component/s, please use the Odin version recommended in the guide.
Download Heimdall and Java-Odin for Mac and Linux
Mac and Linux users can use the following tools for flashing stock firmwares, CF-Root packages, and other .tar files.
OR
Download Java-based Odin for Mac OSX: CanalFacilAssim_JODIN3 MAC.zip
(Note: You'll need to install Java on your Mac computer and then install Heimdall Suite.)
How to Use Odin to Flash Samsung Firmware
Install Stock Firmware on Samsung Devices Using Odin
How to Perform Data Factory Reset on Samsung Galaxy Devices