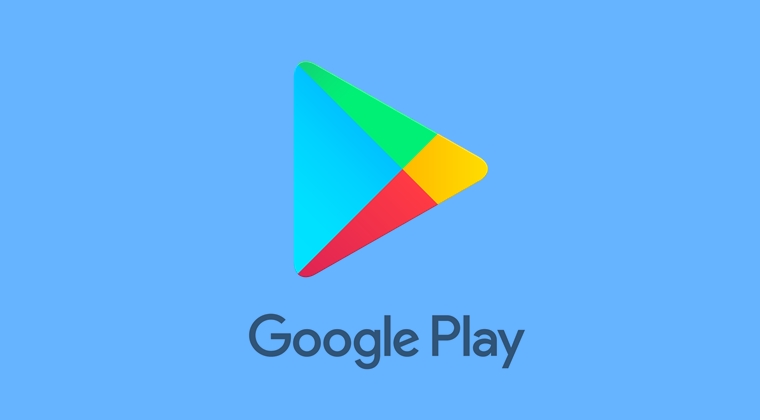 Google just rolled out a new update to the Play Store bumping it to version 16.8.17. Having updated to the latest version of the app, you can enjoy 4 new Google Play Store features that include one-tap clearing of your wishlisted apps, unregister for apps and games update alerts and upcoming events. Moreover, you will be able to leave all beta programs at once now.
Google Play Store simply doesn't provide just apps and games spread across different genres and categories. It keeps a tab on ease of user access as well. As a result, the Play Store gets regularly updated with new and useful features every now and then. Continuing this tradition, the Silicon Valley giants have added four new features in the Play Store. These are related to your wishlist, treatment of beta programs, app release notifications, and registration of apps and events. We will discuss each one of them in detail below. It is extremely important that your Play Store is error-free, otherwise, the below steps may not work as specified. For that, do check out the guide on fixing Google Play Store errors on Android devices before proceeding.
One thing to keep in mind is that as with other updates rolled out by Google, this also seems to be a server-side update. So not everyone may get these features, at least for the time being. Users who received it were currently on the Play Store v-16.8.17 or above. If you are not on the same or later version, then you may try sideloading it on your device. Although the file is being hosted by Apkmirror, which is quite a safe site for downloading apps, but still, we here at DroidViews can't claim any guarantee of safety as such. Try it at your own risk. With that said, let us now have a look at the various Google Play Store updates.
Google Play Store New Features
To ve able to all Google Play Store new features listed below, you need to open the prefrences under the app settings.
Open the Play Store app and tap on the hamburger icon (the three horizontal lines present at the top left).
From there, tap on Settings.
Under Settings, tap on the Google Play preferences option. There are four new options in that section. All of these Google Play Store updates are explained below.
Do note that, if the Play Store preferences option is still not available, then try updating your app to the above-mentioned version. Also, don't forget to enroll yourself in the beta-tester group. Even if you do the above two steps, chances are you may still not get this option. This is because it is a server-side update after all. In that case, you simply have to wait for the update to be released for the general users.
1. One Tap to Clear your Wishlist
Earlier, if you wished to remove apps from your wishlist, you had to head over to the Wishlist section from the side menu. From there you could remove any app you want, but one app at a time. If anyone had made his or her Wishlist clutter-free of all the apps, that it could take ages removing one app at a time. Not anymore. With this new Play Store update, Google has added a Clear wishlist option under the Play preference section. Simply tap on it once and tap on CLEAR in the confirmation dialog box. That's it. Your entire Wishlist will now be free of all the apps.
Moreover, have you added games to Wishlist but can't install them due to space shortage? Then try these 5 interesting Zero MB games for Android.
2. Leave all Beta Programs at once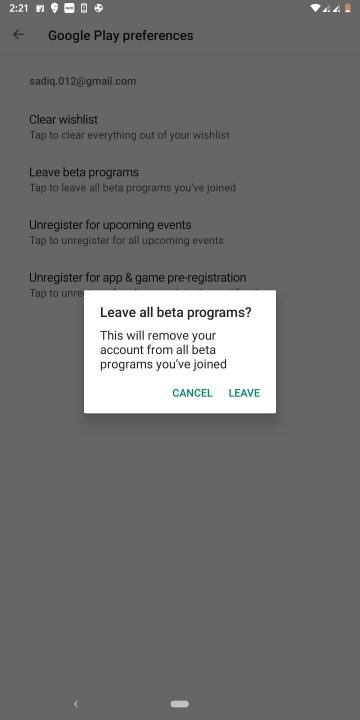 Its raining updates nowadays, more so after the introduction of dark mode. As most of them seem to be a server-side update, user's don't have a much saw in this. The least a user could do from its end is get enrolled in beta programs so that they receive al the latest much earlier than others. But once you get the said update or no longer wish to be a part of any beta update due to any stability issues, then leaving these beta programs may be the best bet.
But it may be a tiresome process to search for that app on Play Store, look for the beta program section and subsequently opt-out of it. Google has again provided a simple way out in this new Play Store update. From the Play preference section, simply tapping the Leave beta programs will let you opt-out of all beta programs at once. Just make sure to tap on LEAVE in the confirmation dialog box that appears.
3. Unregister for Play Store Apps and Games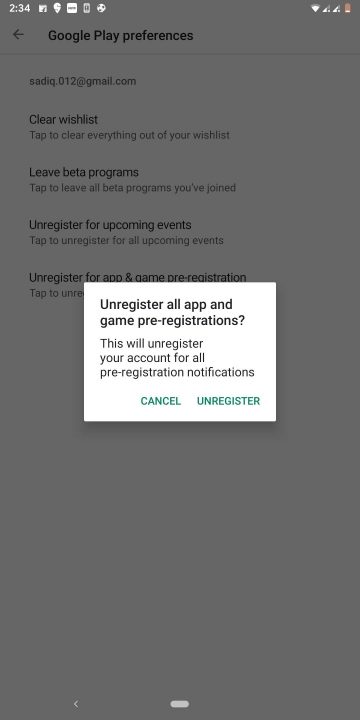 Google Play Store has a very useful important which notifies you for your preferred apps or games once it gets released. All you have to do is search for the 'yet to be released' app and tap on Pre-register. Upon release, you will get notified about the same on your registered email. But suppose you no longer wish to be notified on that particular email. One option would be looking for the apps that you have earlier registered for, and subsequently, unregister yourself. But wouldn't it had been much easier if you were given the choice to completely unregister yourself from all such apps, at once? Well, Google seems to have covered up that as well, beginning with this new Play Store Update. Just head over to Play Preference and tap on Unregister all app and game pre-registrations. Confirm your decision by tapping on UNREGISTER.
4. Unregister for Upcoming Events
Similar to the one discussed above, it allows you opt-out of all the upcoming events that you have registered for. If you wish to do the same, then under Settings, navigate to Play Store preferences and tap on Unregister for Upcoming Events. As in the previous case, tap on UNREGISTER to confirm your decision.
So, these were the four new Google Play Store updates. If you want to add more features to the Google Play Store, It will be of much help to you or were you waiting for some other features to be added. Do let us know your views in the comments section below.
Read next: 15 Best Offline Games for Android