Google Play Points is a new rewards program started by Google. This initiative lets you earn points that could be redeemed over to the Play Store, Play Music or Play Movies. You could spend these points on purchasing any paid app, games or movies or also making in-app purchases. Google also plans to run promotional events during which you could earn upto 4x normal points. Philanthropy in mind?  Not an issue. You may contribute your points towards some of the participating NGOs as well. Let us now have a look at how to earn these points and enable the said feature.
Availability
Initially, Google Play Points was only available in Korea. Now the program has been expanded to the USA and Japan as well. In the future, other countries may join this rewards program. For the time being, users who aren't able to get their hands on this feature may try out Google Opinion Rewards.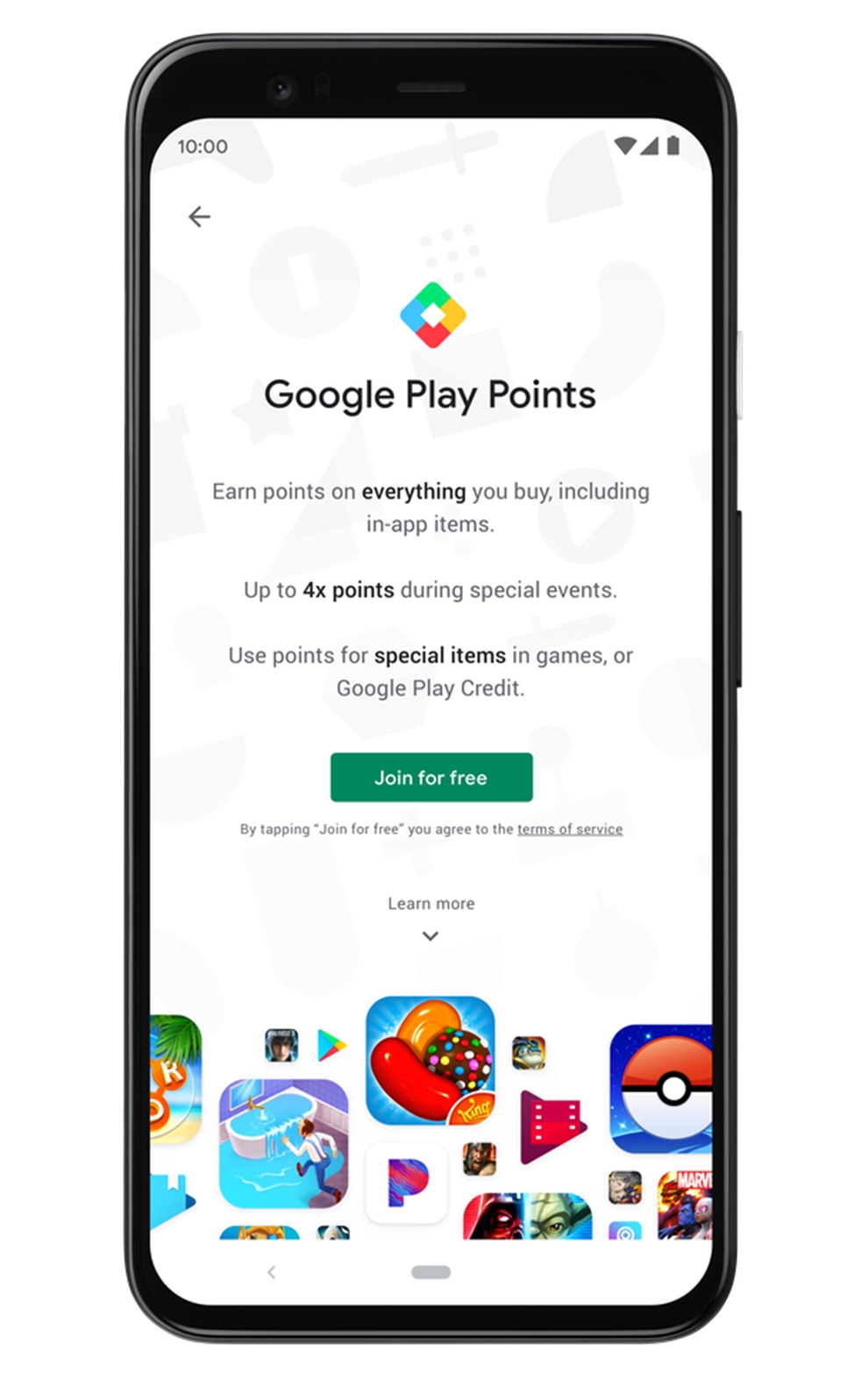 However, if you belong to any of the above three mentioned countries, then all you have to do is head over to Play Store. Next, tap on the hamburger menu and select the Play Points option. Finally, tap on the Join button.
Google Play Points
After you enroll in the Google Play Points, you will earn points for purchases that have been made via a valid Google Account. This is how you could earn points. And yes, joining this rewards program is completely free. You don't have to spend a dime on it.
How to Earn Points
You may buy apps or games or make an in-app/in-game purchase. Subscribing to any services related to these apps and games will also earn you points. Apart from that, purchasing books, movies, TV shows or music albums should also do the needful.
Sometimes, you may also earn Google Play Points by installing free apps and games as well. All these purchases should be carried on the Play Store, Play Movies or the Play Music app only. Purchases from any other app (even if it belongs to Google, like YouTube ) will not be counted for.
Points Calculation Formula
The formula for calculating Google Play Points equals to the price of the app multiplied by your base level. Here is a detailed explanation of the formula. To begin with, there is a four-tier level of promotions. These are Bronze, Silver, Gold, and Platinum. At the Bronze, for every $1 spent, you will earn 1 point. At the next higher level, i.e. Silver you will earn points, 1.1 times the money you spend. Gold level lets you earn 1.2 points for every $1 you spend. Finally, Platinum level users would be able to get 1.4 times the point for every $1 you spend.
Moreover, during the Promotional events, you may earn 4x Google Play Points for every dollar you spend. Or you may earn 2x (Bronze), 3x (Silver), 4x (Gold) or 5x (Platinum) points for every dollar you spend on movies or book purchases. The more you spend and participate in such offers and events, the quicker you will reach to the next higher level.
How to Use these Google Play Points
On your Android device, head over to Play Store. Next, tap on the three horizontal lines and select Play Points > Use. Now select the desired app, game, movies, books, coupon or Play Credit and tap on Use Points. As mentioned before, you may also spend these points on a social cause. Currently, Doctors Without Borders USA, Save the Children and the World Food Program USA are the non-profit participating organizations.
So that was all about Google Play Points. If you wish to know anything more about this latest rewards program by Google, let us know in the comments section below.
Read Next: How to Set up and Manage Google Alerts