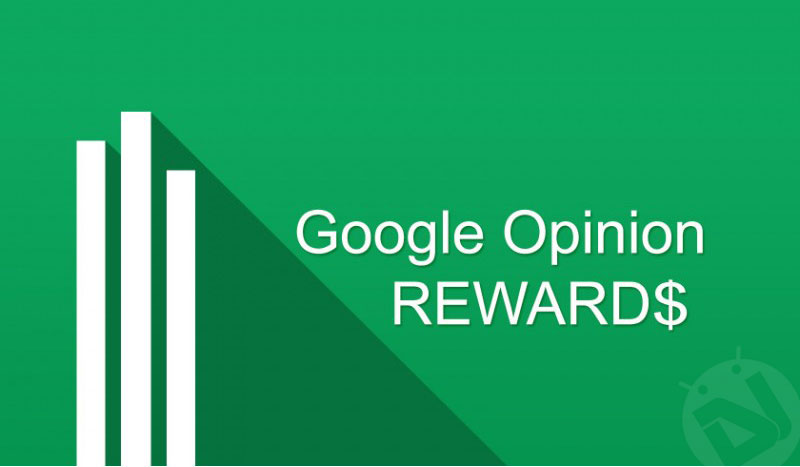 It's been long due but, finally, Google has expanded its survey app to some more countries – India, Singapore and Turkey, to be exact.
Everyone's a sucker for free stuff and Google takes advantage of this basic human nature to collect feedback from its users. If you don't already know, Google opinion rewards let you answer surveys and in return offers you some Google play credit that you can use to purchase paid apps, games, books, music, or movie – basically, anything that's a paid service on the play store.
Google launched its survey app a few years ago but it was limited to certain countries. However, in the latest update, Google launched opinion rewards app in few more countries.
Must read: Improve Your Wi-Fi Experience on Android with These Apps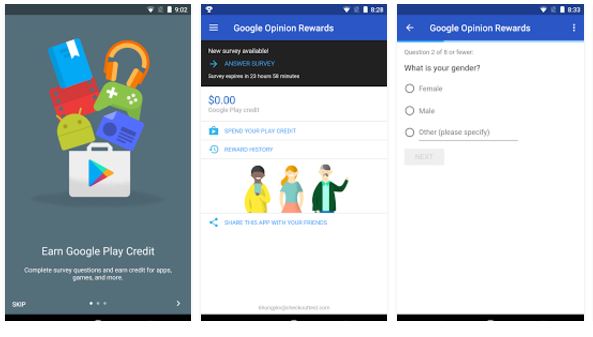 So, head over to the play store and install the app. Next, open the app, read the tutorial, and sign in with your Google account. Now, for initial set up, you will be asked a series of personal questions like your age, education, location, income group, etc. along with your preferred language for answering the questions. You can opt not to answer some specific questions if you don't want to. All this is done so that Google can provide you with surveys which are relevant to you. Now, the app will notify you whenever there is a survey available for you to take.
Also read: How to Fix Google Play Services Battery Drain
Moreover, the surveys are available for a period of 24 hours only i.e. you cannot answer the survey if it has been more than 24 hours since you got the notification. The questions are pretty simple and can be easily answered as most of them just ask for your opinion on certain topics, and it takes only a few seconds to complete a survey. Another thing to note is that you can't just hit the options randomly as it does not fit well with Google and you may stop receiving surveys at all.
Google says the data collected from Google opinion rewards will be kept anonymous, and can't be linked to an account or to an individual user. However, signing up for the surveys does not mean you will start receiving questionnaires and start earning Google play credit. Google says it will send a user notification once they are approved to answer surveys.
"Getting started is easy. Download the app and answer basic questions about yourself. We'll then send you surveys around once a week, although it may be more or less frequent. You'll get a notification on your phone when a short and relevant survey is ready for you and can receive up to $1.00 in Play credit for completing it. Questions can range from, "Which logo is best?" and "Which promotion is most compelling?" to "When do you plan on traveling next?"", reads the app description of Google play.
[googleplay url="https://play.google.com/store/apps/details?id=com.google.android.apps.paidtasks&hl=en"/]