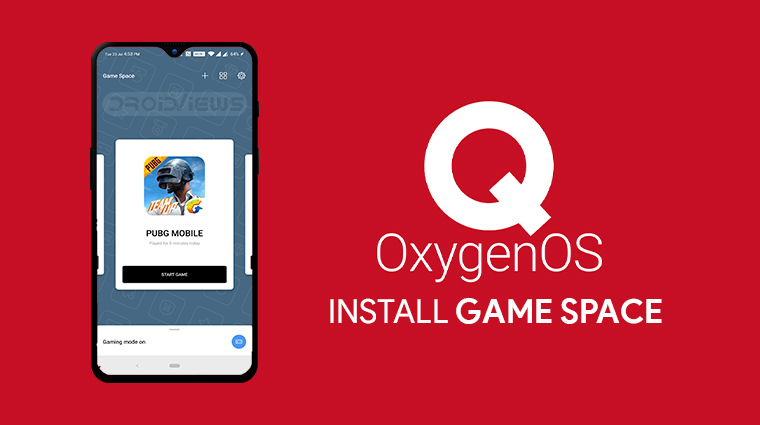 Among all the other new things OnePlus included in their build of Android Q Beta 5, there was a new and improved Game Mode. It's now called Game Space and is your one-stop-shop for all the gaming on your OnePlus device. Turns out, you don't have to wait until the final release of Oxygen OS 10 based on Android Q to enjoy this particular new feature. You can install Game Space on OnePlus devices running Oxygen OS 9.5.x.
What's Game Space?
Game Space is merely a revamp of the old Game Mode and does not bring any new features to the table. It simply takes a boring Settings section and transforms it into something more fun and interactive.
The main interface of the Game Space reminds you of Google Play Games allowing you to launch all your games from this place. By default, they're laid out as large cards that you can only see one at a time. It's an all-new game launcher for OnePlus devices. If you are happy with the stock launcher on your device, you should read our article to find out the best Android launcher app for you.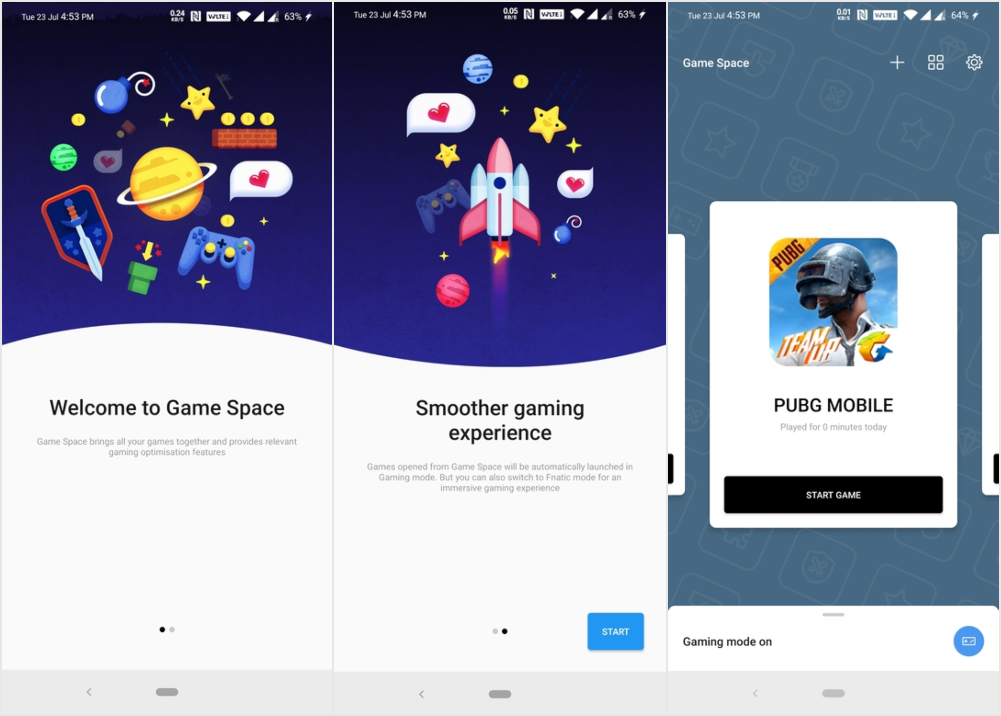 It's nice to look at but not very practical. Fortunately, there's an option to view a normal grid of icons. While it imitates Google Play games, OnePlus never tries to be that, because it just can't. Unlike Google Play Games, you don't see any stats or achievements but you can see how much time you've spent playing each game. Swipe up on the card at the bottom or tap it and you get access to the Game Mode settings you previously had.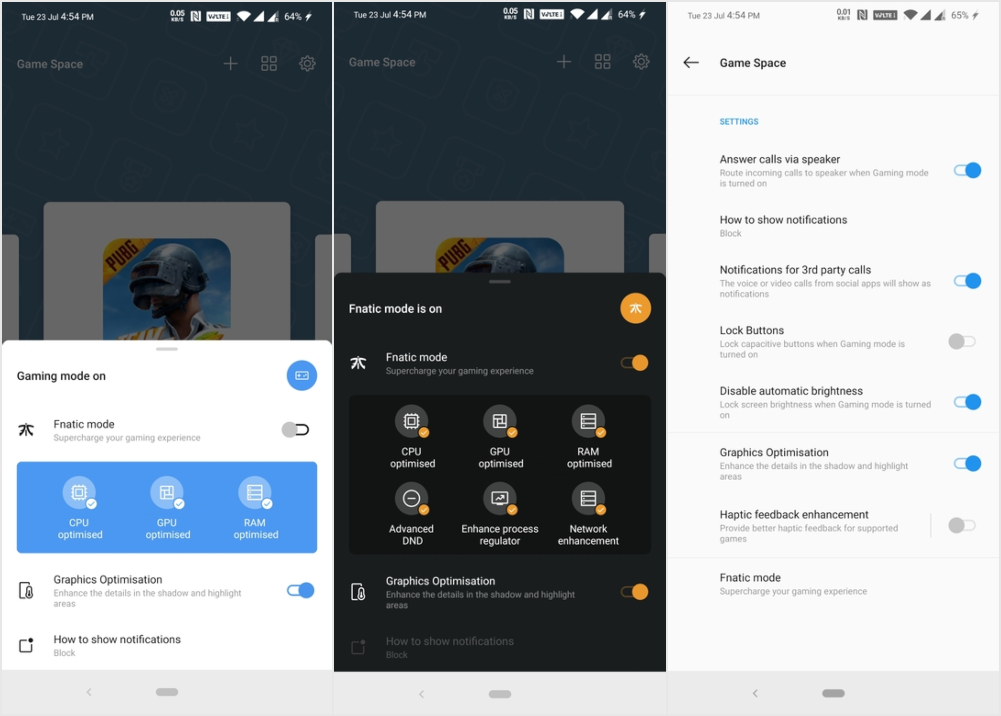 In case you don't like the new way of configuring your settings, don't worry. You can still go back to the old linear list by tapping on the settings button in the top-right. Game Space does a good job at being a gaming hub on your OnePlus device which is what it aims to do. Instead of creating a folder on your home screen with all your favorite games, you might want to place the Game Space app icon instead.
If you have been reading these lines, you must be one who loves games. It must check out these 15 offline games for Android that don't require an active data connection.
Install Game Space on OnePlus Devices
Game Space apparently works on any OnePlus device running an Android Pie based Oxygen OS 9.5 or higher. All you have to do is install the Game Space APK extracted from OnePlus' Android Q Beta 5. Fortunately for you, someone already did so you just have to download and install it.
Download: Game Space for OnePlus Devices
Download the Game Space APK from the download link above.
Tap on the download complete notification once the download is complete.
 On the package installer page, select INSTALL.
Once the app is installed, you will find Game Space in your app drawer like any other normal app.
When your OnePlus device does receive the official Oxygen OS 10 update, you should also be able to access Game Space from the quick settings and in the Settings menu. Enjoy the all-new Game Space on OnePlus device with Oxygen OS 9.5 and above.
Read Next: Everything you need to know about the OnePlus 7 Pro