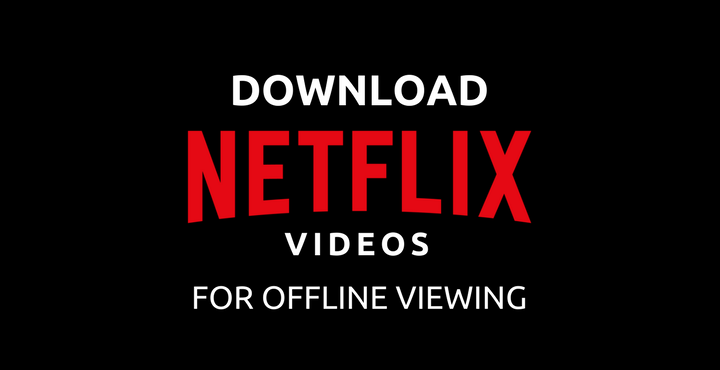 Netflix is undoubtedly one among the top destinations to watch TV shows and movies online. The organization is constantly growing and recently, they have expanded their operations to India. While it is great that you can watch your favorite movies and TV shows at the comfort of your home where you have the Internet, what about the times when you're traveling on a plane? There are good chances that you won't have a reliable internet connection on airplanes. The solution? Offline viewing.
Netflix has finally added this much-needed feature where you can download videos and save them locally so that you can watch them later whenever needed. It is important to note that not all the content is available for download.
Also read: How to Disable or Turn Off Facebook Video Auto Play
Download Netflix Videos for Offline Viewing
Follow the below steps to download Netflix Videos to view them offline without the internet:
Open the Netflix app on your smartphone and select the video you want to save for offline viewing. Make a selection and just hope for it to be available for offline download.
Tap on the download button – the video will start downloading automatically. Note that the download icons is only displayed for the content which supports offline viewing. For the content that doesn't, it won't be displayed.
Once the download starts, you will see a blue strip at the bottom of your screen and progress bar on top of it indicating the progress of the download. On good connections, the video will download pretty fast.
Once the download is complete, tap on the blue bar at the bottom. You will be taken to the 'My Downloads' section where all your downloaded offline content will be listed.
Whenever you want to play the downloaded videos, you can simply go to the 'My Downloads' section (even when you're offline, obviously) and tap on the video you want to start watching it.
Don't miss: Top Android Apps for Hiding Your Images, Videos, Messages and Apps
Setting the Video Quality:
By default, whenever all the downloaded videos are saved in 'Standard' quality which is not bad by any means. But if you want to save the videos in high-definition for offline viewing, you need to manually change a small setting.
Swipe left from the corner to get to the menu > App Settings > Video Quality. You can choose 'Standard' or 'Higher' as per your need.
Now, enjoy Netflix without having to worry about the internet connectivity, anywhere!
Recommended reading: How to Download and Share Facebook Videos on WhatsApp