Streaming content is the fad these days. From music to videos, everything can be streamed right from the internet, eliminating the need to store any kind of entertainment media locally.
When it comes to streaming videos i.e. movies & TV shows, Netflix is the giant. No other content streaming service is as popular as Netflix in the world. With tons of outsourced and original content, Netflix is widely used by millions of people.
Netflix suggests you content to watch based on your viewing history. And, these suggestions are not always good. So, who decides what's good & what's bad? Well, I leave that decision to IMDb; the biggest database of movies & shows on the internet. Personally, if a movie or show is rated below 7 on IMDb, I'm not going to watch it. I'll go as low as 6 if the plot seems interesting or my favorite actor/actress is in it. But wait, Netflix doesn't show IMDb ratings in its app. Well, here's a way to see IMDb rating for each movie & show directly within the Netflix app.
Don't miss: How to Get Refund on Google Play Store Purchases
How to Get IMDb Ratings in Netflix App for Android
Flutter – Instant Movie Ratings
In order to see IMDb rating in the Netflix app, you will need to install an app called Flutter which is available for free on the Google play store; and it is also ad-free.
After installing Flutter, grant it permission to access accessibility service. This allows the app to read the on-screen content. Once the permission is granted, tap Activate flutter. It uses the information on the screen and searches for it on IMDb. When the search is complete, it shows you the rating on the screen in a bubble.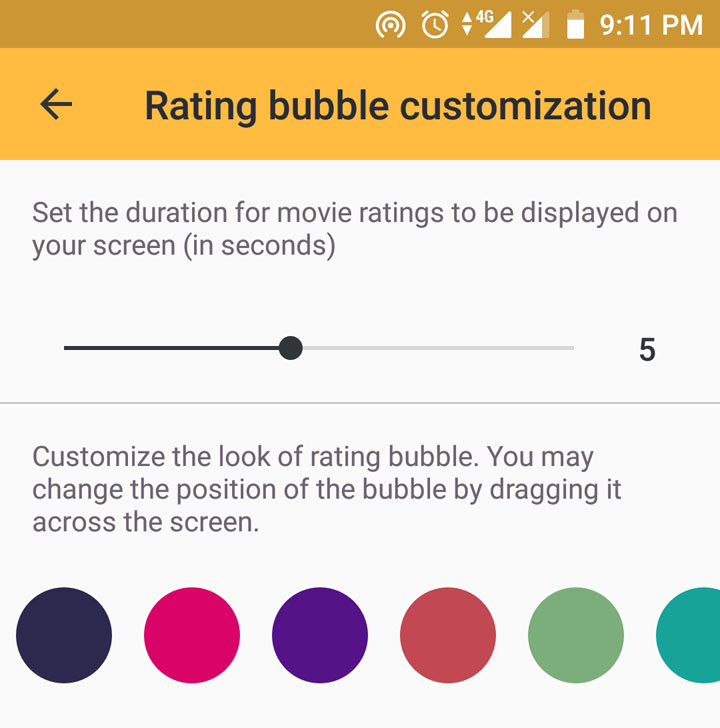 Flutter does have some customization features under its sleeve. Just open the app and tap Configure settings. Next, tap customize rating bubble. On the next screen, you can select the color of the bubble as well as the duration for which the bubble appears on the screen. By default, it is set for 5 seconds.
Must read: Netflix, Amazon Prime Video or Hotstar – Which is better?
While the main purpose of Flutter is to show IMDb ratings of movies & shows, it can also be used as a logging chart. You can log your favorite shows as well as use it to create a collection of the stuff you've watched or want to watch in the future.
The best thing about Flutter is that it's not restricted to Netflix. It also works with other content streaming services like Amazon Prime Video, Google Play Movies & TV, BBC iPlayer (UK), Hotstar (India), Jio TV (India), and Jio Cinema (India).
Related article: How to Download Netflix Videos for Offline Viewing