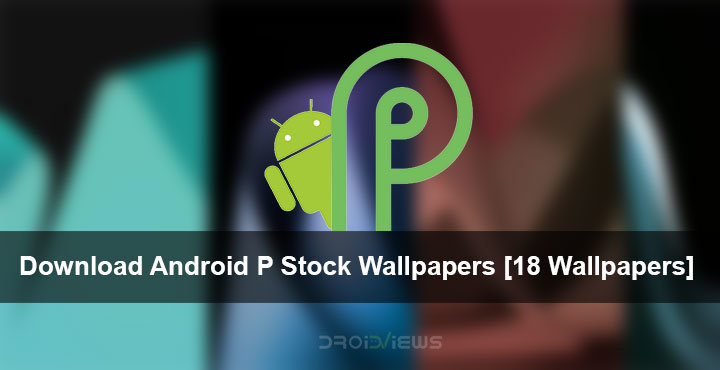 Android P stock wallpapers just got leaked ahead of the official release. We got 19 Android P wallpapers in full HD quality with 1080 x 1920 px resolution. Download them from below.
The first Android P Developer Preview is out now as expected. Right around this time last year, Android Oreo DP1 was released too. It doesn't even feel like Oreo is already so old because hardly anyone has received the Oreo update. Other than owners of a Google Pixel or Nexus device, or some of the flagships from other OEMs most users are still waiting.
Nothing new, of course, in the Android world. Anyways, so Android P is out now for the developers and the enthusiasts, and it brings in quite a few visual changes. Among a lot of other things, Android P also brings some new stock wallpapers. And of course, you can download them right here.
What's new
Android P, as you may have heard, supports iPhone X like notches. Not my favorite thing, but it's there. I wouldn't be surprised if the next Pixel phones from Google had notches too. Somehow a lot of Android OEMs seem to have agreed on notches except Samsung, and Sony and HTC, for now, among the bigger names. Quick settings and notifications have also been redesigned and I'd say for the better. They seem more lively now. You can see them in the screenshot below, courtesy: The Verge
Google is really going in on all those curves and this is true also for the dock on the Pixel launcher, which now has a slight curve to the corners. I'm not a fan. 
The settings app has been tweaked yet again and it looks a lot cleaner with bolder, more colorful round icons. The suggestions up top are now displayed as smaller cards which distinguishes them better from the actual settings menu.
Not a lot has changed beneath the surface which is a good thing, that would've caused confusions. If you remember, Android Oreo brought the Power menu from the center to the side, aligning it with the power button, thus making it easier to reach too. On Android P, the Power menu gains the option of Screenshot. In addition, the Volume dialogue gets the same treatment.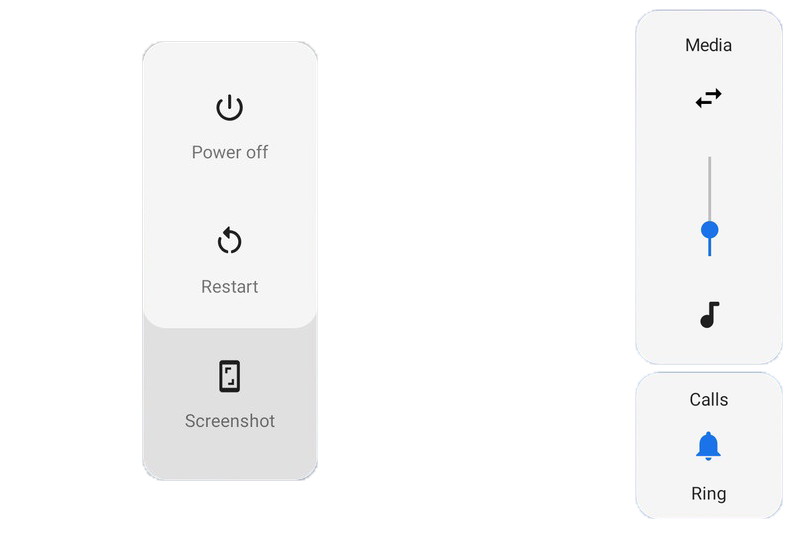 There are probably further changes but it is only the first Developer Preview, and it has hardly been a full day since it's release.
Download Android P Stock Wallpapers
Coming back to the other visual changes that you don't really need Android P for, the stock Wallpapers. There are a total of 18 wallpapers in full HD resolution, i.e. 1080 x 1920 px. Remember these are not wallpapers from a Google Pixel but Android P wallpapers so they're still very much in a 16:9 aspect ratio. You can download them individually by clicking on the thumbnails below to see full-sized wallpapers. Alternatively, you can simply click on the links provided below to download the entire zip at once.
We just got one more Android P wallpaper claiming to be a leaked wallpaper from the Android P. Download it if you like it.
Download links:
Android-P-Stock-Wallpapers.zip | Mirror
Android P Developer Preview 2 Stock Wallpaper
Update: Android Q stock wallpapers and ringtones are available for download now!
Also download