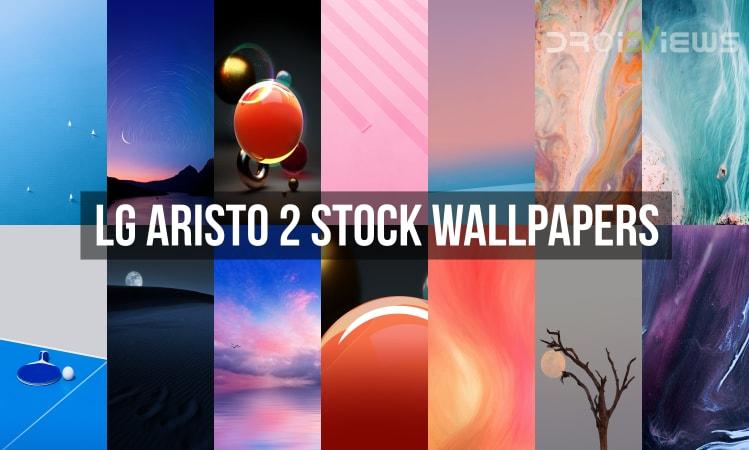 LG's first smartphone to be launched in 2018 is the LG Aristo 2 which was announced by the company last month. Now, the LG Aristo 2 comes as the latest smartphone in the LG Aristo series. As far as the LG Aristo 2 is concerned, the smartphone is the latest offering from the company in the budget range of smartphone from LG.
Looking at the specifications from LG Aristo 2, the smartphone has a 5-inch HD IPS TFT display. The smartphone is powered by 1.4GHz Quad-Core Qualcomm Snapdragon 425 processor which is the latest from Qualcomm for budget smartphones. The LG Aristo 2 comes with 2GB of RAM and 16GB of internal storage which can be further expanded up to 32GB via a micro SD card.
Also, the LG Aristo 2 comes with a 13MP primary camera on the back along with a 5MP selfie camera on the front. The LG Aristo 2 comes powered by Android 7.1.2 Nougat out of the box and it has a 2410mAh removable battery.
LG Aristo 2 Stock Wallpapers
LG recently launched the latest smartphone in its newly launched LG Aristo series with the announcement of LG Aristo 2. Now, the smartphone also becomes the first smartphone to be launched by LG this year as we have known that the LG G7 will be announced later this month.
Now, as is the case with all the smartphones launched by various smartphone manufacturers, the LG Aristo 2 also comes with Stock Wallpapers also known by the term default wallpapers and this wallpapers have been designed by LG specifically for the LG Aristo 2 and the wallpapers cannot be found on any other LG smartphone also.
Now, there are 14 wallpapers in total on the LG Aristo 2 and all of the wallpapers are designed in signature LG style and we can see that the LG G7 and the other LG smartphones that are arriving soon will have similar wallpapers.
Now, the wallpapers have been attached by us below in its entirety as found from the device so you can download these wallpapers to your device and set them as your default wallpaper to give your smartphone a look of the LG Aristo 2. Apart from that, you will find the Download Links section below where you will get the links to download zip files containing all the wallpapers from this device.
Download Links
LG-Aristo-2-Stock-Wallpapers.zip | Mirror
Also download: