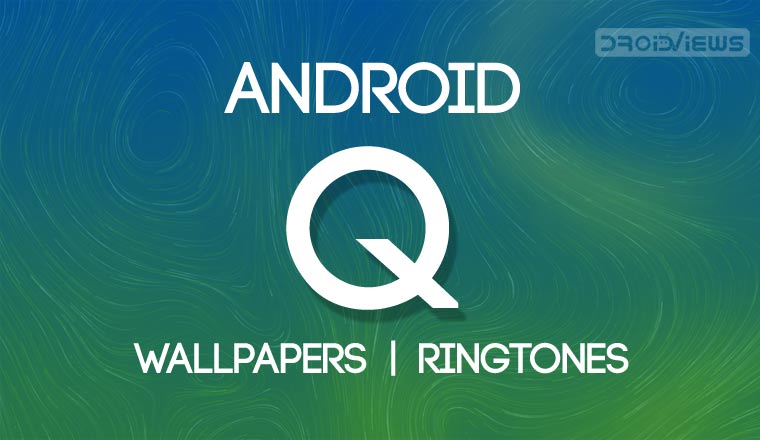 Android Q Developer Preview and Beta versions have been released. There are many new changes and features and we can expect more to be added in the coming months. Meanwhile, you can download Android Q stock wallpapers and ringtones, UI tones, notification and alarm tones from below.
For the first time ever, Google has released the Android Q Developer Preview along with the Android Q Beta. Usually, the first Android beta arrives only after at least a couple of Developer Previews. Users of Google Pixel devices can install the new beta update already. Like last time, Google has partnered with several OEMs to bring the Android beta to more devices. This year, the list of devices and OEMs is expected to be bigger.
Android Q, ahead of the curve
Last year's Android Pie brought in native support for notches. And as fate would have it, notches really took off. They would still have, whether native support was present or not. But it did make things a little easier for developers and manufacturers alike. Now Android Q comes with built-in support for foldable phones. The reason Google does this is probably to have some control over the kinds of notches, or folds, manufacturers make. If you're a manufacturer, it would make sense to build something that the software already supports rather than something that you'd have to write the software for yourself.
That never stopped OEMs from creating plenty of notch designs, however. Therefore, it will be interesting to see if OEMs stick to Google's plans or create a multitude of different kinds of foldable devices. If I had to put my money on it, I'd pick the latter case.
Location permission, done right
Over the past few months companies like Google, Facebook, Amazon, Microsoft, have all been facing all kinds of troubles. We can't say all of those were totally unwarranted. But Google seems to be taking a page out of Apple's book in doing the location permission right. On Android devices, when you grant an app the permission to access your location, it can track you all the time. Android Pie does show a location icon when an app is using location access, but there was little else you could do.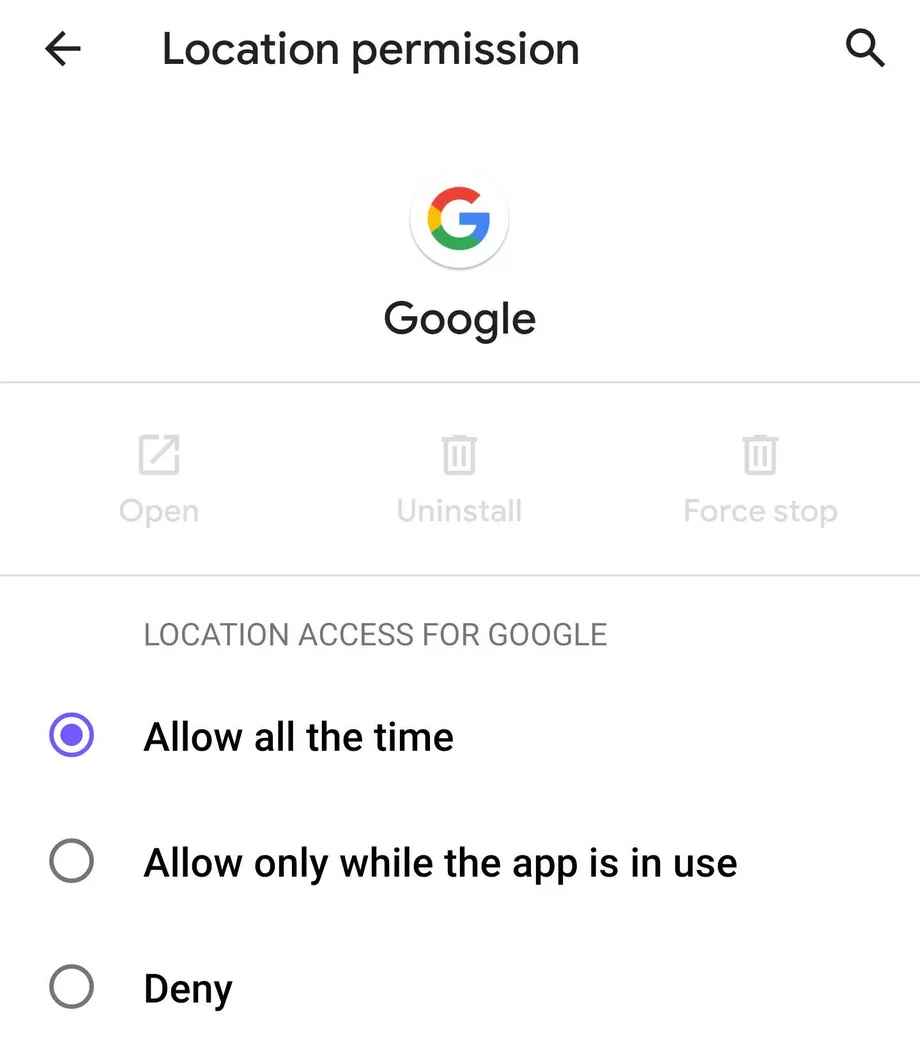 You could either watch or disable the app's location access altogether. But then it wouldn't work when you want it to because an app like Google Maps does need location data. On iOS, you get to choose whether the app has access to your location when it's not running in the foreground. That functionality and focus on privacy is also making its way to Android Q.
Dark Mode…
Google has a way about it. It never seems to nail things right in the first attempt. I'm thus not surprised at their implementation of the dark mode. When users were really demanding and wanting a dark mode on Android, I don't know if anybody thought of it this way. But although Android Q does have a dark mode, it is only enabled when the battery saver is turned on. Obviously, for lovers of the dark mode, having the battery saver on all the time is not feasible. This is the first Android Q beta build though so we can give Google some room. Maybe they will add a quick toggle or a switch somewhere to turn it on or off manually. I wouldn't be surprised if they don't.
Other features
Those were the highlights, kind of, but there are so many other changes here and there. Like the Android Q share menu which is so much better.
There's no more share menu lag since the subsystem doesn't have to load up a giant list of apps every time you hit the share button. Instead, app developers can specify certain apps that will be made available in the share menu.
You can now see an estimate of the battery life when you pull down the quick toggles.
Developer options now even allow the option to choose a different accent color and font.
The theme options are not quite as extensive as OnePlus but it's a start.
The Power button menu now has an emergency option.
Android Q will allow users to connect to a WiFi using QR codes.
Android Q Stock Wallpapers
Last year, we shared the Android P stock wallpapers and now we have a total of 19 Android Q stock wallpapers with a resolution of 1080 pixels by 1920 pixels. The wallpapers are thus in a 16:9 aspect ratio but it shouldn't pose any problems if your device has a taller aspect ratio.
We've uploaded the JPEG versions of the wallpapers in full resolution below. You can download the wallpapers you like individually. If you want to download all the wallpapers in full-size PNG format, you can download the single zip file linked below the wallpapers.
Update: we just added some new wallpapers from Android Q Developer Preview 2 and 3.
Download Android Q Stock Wallpapers and Ringtones
Android Q stock wallpapers.zip
Pixel 3a and Pixel 3a XL Wallpapers (Official)
Browse our Google stock wallpapers collection
You may also like: 
Android Q Ringtones
The Android Q ringtones pack contains 12 ringtones in total along with 15 notification sounds, 12 alarm tones, and 26 UI sounds. You can download the entire zip from the link provided below. Ringtones, Alarms and Notification sounds aren't that difficult to use. Simply head to Settings > Sound and you'll find options to change them. For using the UI sounds though you'll need a rooted device. If you do, copy the UI folder inside the downloaded zip file and point your file browser to /system/media/audio. Paste the folder here and choose to merge or overwrite when asked. After that, just reboot your device.