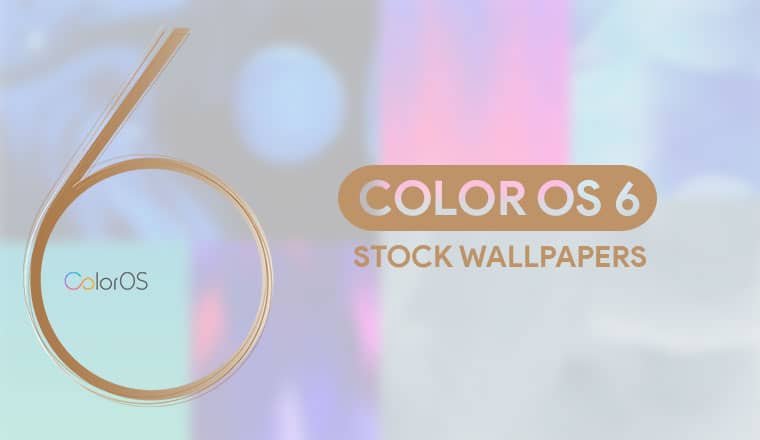 Back in November 2018, Oppo announced an update to its Color OS skin that ships on all Oppo and Realme phones on top of Android. The new update is called Color OS 6. It is still quite some time away from your Oppo or Realme devices. It is understandable if you can't wait for the update that was introduced with cool color gradient interface designs. While you wait, and it might be a long wait, you can download Color OS 6 wallpapers to give your older devices a new look.
Color OS 6 Features
Colors OS 6, as mentioned above, features a fresh gradient interface, as well as a new font style, AI machine-learning capabilities to reduce power consumption and more.
New Interface
Although the introduction of color gradients is quite unique, Oppo's attempt is still to make Color OS as iOS-like as possible. This is evident when you pull down the quick settings which are are pretty square. It is very much like the rectangular blocks used on iOS. It is also very unlike the circular tiles used on Android and most Android skins.
App drawer
A new FAQ post on the Color OS forums has confirmed that the update will also bring the app drawer to the stock launcher on Oppo and Realme devices. The post claims that the app drawer is a highly requested feature. However, Oppo also confirms that the feature will be disabled by default. Instead, users will have to turn it on in settings like on Huawei and Honor devices. Oppo is doing this to make sure it doesn't force users to use the app drawer. But the company also wants to give other users who want it, a choice.
Improved Game Space
Apart from the interface, Color OS 6 makes improvements and optimizations to Game Space. The feature also gets a new interface as well. For those unaware, Game Space is a feature on Color OS that triggers a certain set of pre-defined settings whenever a game launch is detected. This is Oppo's version of a game mode, in other words.
Gestures
The update also brings gestures to Color OS which allow you to launch any app/function quickly without turning on the screen first. The gestures are even customizable, thus, giving users more control. As part of these gestures, this future update will also enable the ability to take pictures by tapping on the fingerprint sensor.
Download Color OS 6 Wallpapers
There are a total of 15 Color OS wallpapers in our Color OS stock wallpapers pack. All of these wallpapers have a resolution of 1080 x 2340 pixels. This puts the aspect ratio at 19.5:9. We've uploaded several of the wallpapers below for you to take a look.
The wallpaper pack contains even better-looking images in the original Full HD+ quality. If you plan on getting all the wallpapers, you can do so by following the download link provided below. It will give you a zip file which you can easily extract on your computer or phone to get all the beautiful Color OS 6 wallpapers.
We've also included the link to download the Realme 3 stock wallpapers since the device ships with Color OS 6.
Download Links
Download Realme 3 Stock Wallpapers
Other Wallpaper Packs