Miscellaneous
Nowadays, people are more and more fond of watching videos and movies on digital devices, especially when there is no network. Among
Smartphone battery life is one of the biggest gripes that the current-gen of uber-social users have. Although there are certain
Google recently launched Android Q beta versions for limited devices. This is a super early vision of what Android Q wants to be like.
Progressive Web Apps or PWAs are not like your run of the mill web apps. These apps don't take forever to load up and they
Finder is the default file explorer on macOS and for the most part, it gets the job done. But there is so much more, that it cannot do.
Ideally, a strong password has a mix of small and capital letters, numbers and symbols and should be at least 6 or 8 digits. Ideally,
Netflix may not be everyone's cup of tea, especially in countries like India where it's priced much higher than the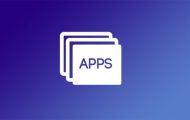 Nowadays, mobile apps are used for all possible reasons including buying clothes, learning languages, reading or listening to books and