Download Wallpapers - Android & iOS | FHD, QHD and 4K
Download 18:9 and 19:9 stock wallpapers for Android and iOS devices in HD, Full HD, QHD, and 4K resolutions. You can get new and latest wallpapers in JPG or PNG individually and live wallpapers too.
Pick a smartphone brand from below or type the device name in the search box to find on DroidViews!
The Huawei P30 Lite was released back in April of 2019 as a watered-down variant of the P30. Having said that, today, we 3 Huawei P30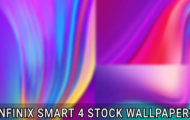 Infinix introduced a smartphone called Smart 4 last year. Smart 4 is a basic and budget-friendly device. And so today we have this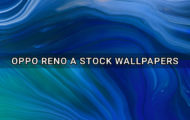 Oppo's Reno series of smartphones has become a massive success since its introduction. Adding to the success, the company
Taiwanese smartphone manufacturer launched the entry-level Infinix S5 back in October of last year. The Infinix S5 comes with quite
There is no shortage of smartphones when it comes to mid-range segments. With Realme, Oppo, and Xiaomi already stacking up plenty of
The third iteration of Oppo's Reno series is here with 5G connectivity enabled. The Chinese company has introduced the Oppo Reno
With the year 2019 about to dawn into the sunset, it's time to welcome the new year with open hands. And for our visitors, we
Popular smartphone maker Oppo introduced a mid-range device back in March. The Oppo F11 Pro packs good specs. As in, a pop-up front