With just social media and shopping websites alone, a majority of people have more than 10 accounts these days. And, that's just taking it easy. If you take into consideration your bank accounts and other web services, that number is just going to increase. Below, I'll show you how to use Bitwarden autofill on Android devices and configure the app. If you are concerned about privacy, you must check these 5 best apps to protect your privacy on Android.
In my case, that number is 23. If you too have a lot of accounts, both online and offline, and are worried about your security, then you should start using password managers. Bitwarden is a great option if you've looking for a great password manager with autofill support on Android.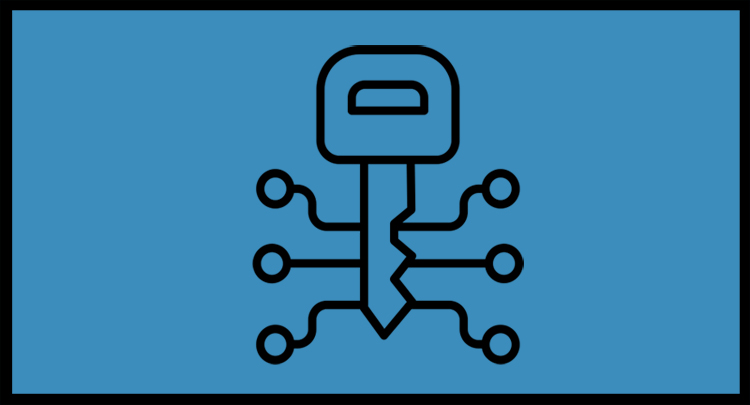 If you follow even the simplest of security measures, then all of your accounts must have different passwords. That's online security 101. Now, let's say you have 20 accounts in total; that means 20 different passwords. And, since the list includes personal as well as professional accounts, you can't go on using 12345 as your password. A good and secure password should be a combination of lowercase letters, uppercase letters, numbers, and symbols.
Think of password managers as a safe in which you keep all your valuables and this safe can only be opened by a master key that only you know. In this case, the valuables are your account passwords. Most of the modern password managers not only store your passwords but they can also generate complex and strong passwords for you. And the good news is that you don't even have to remember any of those complex passwords. All you need is to remember the master password that lets you enter the vault and gain access to all your other passwords.
Bitwarden Password Manager
From the last 8 months or so, I've been thinking of using password managers and have checked all the popular ones available. That's why, I think, it is safe to say that Bitwarden is one of the best password managers available at the moment.
For me, in order to stick to a password manager, it must have a few essential features. They are:
End-to-end encryption
Browser extension
Desktop app
Web vault
Secure password generation
Ability to sync across devices
Developer support
Easy to use interface and is not full of bugs
Doesn't costs a lot
Autofill password
Bitwarden ticks all the boxes when it comes to features and usability. It uses industry-standard encryption algorithms, is available for Windows, macOS, and Linux; as well as multiple browsers like Google Chrome, Mozilla Firefox, Vivaldi, Opera, Safari, Microsoft Edge, and Brave. It's on Android and iOS too. Along with that, it comes with a secure web vault that can be accessed from any web browser as long as you remember your master key. It's available everywhere and that means you will be able to have Bitwarden autofill feature on all Android apps.
From what I've read on the internet forums, the app receives proper support from the developers. So, you can expect any bug or issue to be resolved as soon as possible. The app is completely open-source. The source code for the app is hosted on GitHub and can be easily accessed by anyone for review, audit, and contribution.
When it comes to price, Bitwarden wins here too; as it is completely free. All the features mentioned above and much more are available for free for personal use. You will have to opt for the premium version that costs $10 a year if you want extra security features like encrypted file storage option, 2FA hardware key support, etc. And, it is also available for business use for some extra money and more security features. But, in this article, I'll stick to personal usage.
Don't Miss: Remotely Erase Android Phone Data without Internet
Setting up Bitwarden Autofill on Android
Till now, I have covered everything I think is great about Bitwarden. Now, I'll show you how to set up Bitwarden autofill on Android devices with my Twitter account as an example. The process might be a little complicated if you have no experience with password managers at all. The process is actually two-fold; creating the Bitwarden account and integrating it with your apps.
Setting up Bitwarden
Create an account by using an e-mail address, a master password, and a master password hint.
Give the app access to multiple system features like the Autofill Framework and Accessibility Services.
Next, tap the add button and enter all the necessary information like title, username, password, and app URL. You can use the auto password generation feature within the app.
I didn't know anything about the app URLs and as a result, I had to set it up a little differently which I will cover in a bit down below.
Integrating Bitwarden Autofill with Android Apps
Open the desired app. In my case, that's Twitter.
As soon as it reads login and password field on the screen, a notification will appear in the notification shade along with a popup on the text field telling you to enter the credential using its autofill service.
Since you are starting afresh and haven't added any information in the vault, tapping this notification will lead you to the Bitwarden app where you will have to add necessary credentials. The cool thing here is that now the app URL field is already filled.
Enter your login and password details and save it.
The process is complete.
Now every time you open an app whose credentials you have saved in the password manager, the app reads the login fields on the screen to send you a notification or a popup. Tapping on it will automatically input your credentials in the login field. You should now be able to enjoy Bitwarden autofill on Android smartphone or tablet device.
Conclusion
That's a brief tutorial on how to use Bitwarden autofill on Android along with a short review of the app and a few points on the importance of password managers.
Do you use password managers? Which one is your favorite? After reading this article, do you think you will give Bitwarden a try? Share your thoughts with us in the comments section below.
[googleplay url="https://play.google.com/store/apps/details?id=com.x8bit.bitwarden"]