With so many new services that keep springing up every day, creating a strong, unique password for each service becomes a little difficult by the day. You can always use a number of combinations, but it's not always possible to remember them and create really strong passwords.
To help you with creating strong passwords, third-party developers have released a wide range of apps for Android. As a longtime 1Password and LastPass user, I still end up using other third party apps to create passwords. If you are of the kind that does not want to save passwords with third-party apps and sites, we have a list of apps you can use. These apps will just help you create a strong password without any feature to save them in the app – locally or in the cloud.
Create Strong Passwords With These Free Apps
1. Passera
Starting off with a completely open-source and ad-free app, Passera comes out on top for its simplicity and transparency. If you're using a tool as sensitive as a password generator, transparency comes first.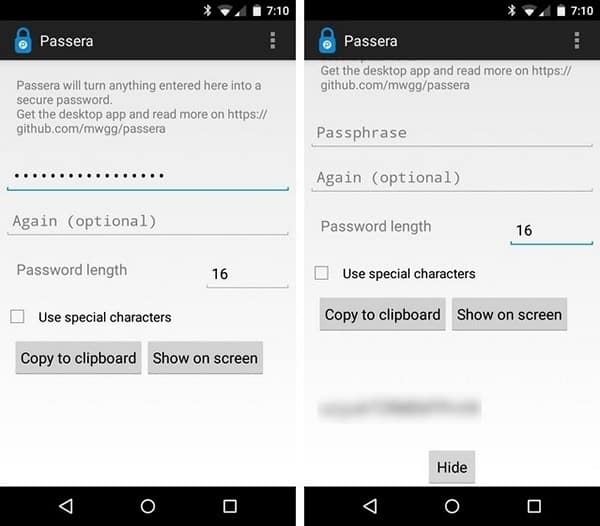 Passera's main feature is that the app sets password difficulty depending on the website or your hints. It can then generate passwords up to 64 characters in length. This may be overkill for most, so the app allows you to set the character length as well. The other unique feature of Passera is that the app lets you input a passphrase. Simply put, you could enter your favourite line in Passera, and it will use this phrase to generate a unique password. The generated password is not only strong, it is secured using your passphrase and the character length as well.
Passera is available on other platforms as well – check out the Github page of the app here. It is not available on Play Store, though. You will have to use F-Droid, the most popular and open-source third-party app repository for Android.
2. Password Creator
Password Creator is a beautiful, Material Design app. It also comes with a lot of options – you can choose if you want to use numbers, letters, special characters and so on. The app also lets you set a character length.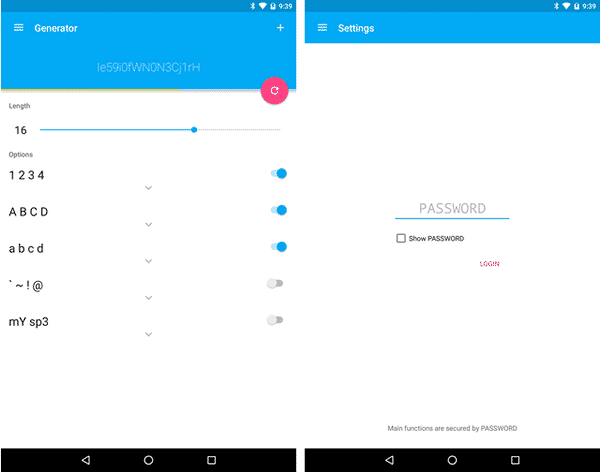 Apart from letting you create passwords, Password Creator will also let you save them in the app. However, if you are not looking for this feature, you can safely ignore it.
Password Creator is available for free in the Play Store. A $1 in-app purchase unlocks the ability to save unlimited passwords, among other things.
3. Random Password Generator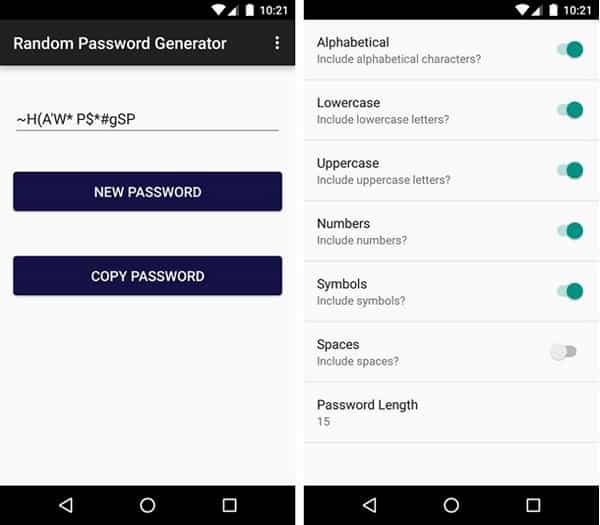 Random Password Generator is self-descriptive. The app lets you generate a random password every time you try. This app does the basics well, without any extra abilities. Customizations are present, though – you can choose if you want to use alphabets, numbers, special characters and set password length as well.
Sorry, this app is not available.
4. Hash It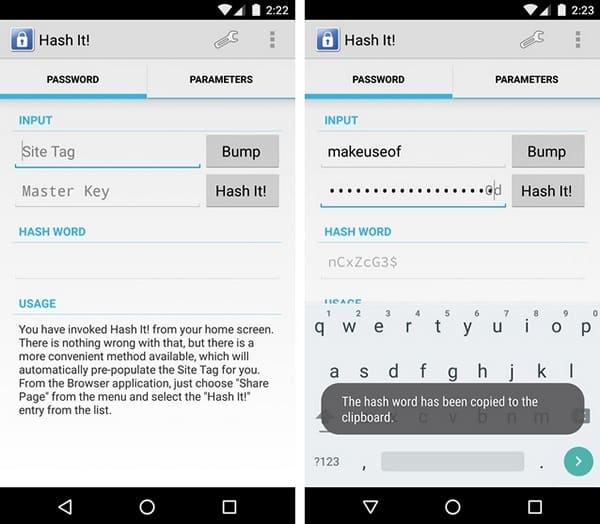 If you are still looking for options, you may like Hash It. This app lets you enter the name of the site and a hint/passphrase to help you generate a unique, strong password. It's akin to Passera but slightly less unique. If you enter a generic name/phrase, Hash It will generate the same password.
Instead, Hash It developer advises you to use custom passphrases. So as long as your phrases are really weird/unique, Hash It will continue to generate unique passwords.
Which is your favourite password generator/manager app?