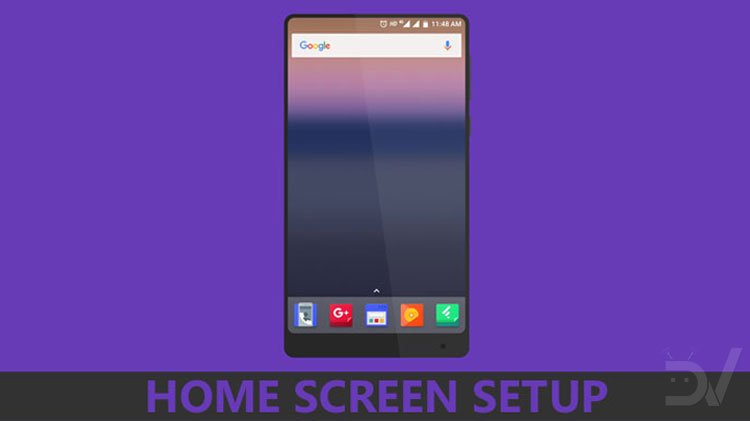 "How to customize your Android device?" That's, probably, one of the most featured topics on DroidViews. We keep sharing with you amazing wallpaper apps, icons packs, and home screen launchers from time to time to give you enough material to create your own designs and customize your device. If you love customizing your Android, here's a great tip to achieve a minimal home screen setup on Android.
Note- The setup mentioned in this post might not look exactly the way it looks in the screenshot. This is because of the difference in the DPI level and screen size. However, playing with the numbers can even result in a better style.
I'm using Xiaomi Mi A1 and it has a 5.5″ 1080 x 1920 pixels screen.
Apps You'll Need for a Minimal Home Screen Setup
Now, let's get down to business and create an amazing home screen setup.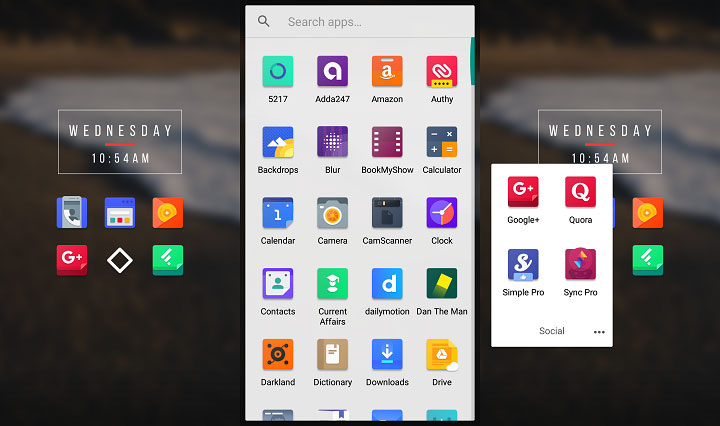 Long-press an empty area on the screen. This will bring out the settings option. Click on it.
Go to Desktop > Desktop Grid. Set the width as 5 and height as 9. Go back and increase the icon size to 120.
While you're in the Desktop option, turn off the Persistent search bar. Set width and height padding as None. Scroll down and turn off Page indicator and turn on Widget overlapping in the advanced options.
Go to Apps & widgets drawer. Here, set the icon size as 120, grid size as 5×4, turn on Card background and change the transparency to 10%.
Disable dock.
Go to Look & feel. Select Noizy or any other icon as the default icon pack, turn off the Normalize icon size toggle and turn on the Transparent notification bar.
That's it. Now that all the required adjustments are made, all you have to do is place the icons and widgets in the desired position.
So, do you like this setup? If yes, tell us in the comments below. If no, well, tell us in the comments below. And, remember, you can go to our wallpapers and icons section to discover some amazing apps.