The best video games have always been those which are packed with action, loud music, and achievements to be unlocked. The last few years have seen a change in this philosophy as more and more games are made just to feel relaxed. Today, there are a lot of awesome games that rely on a slow gameplay, excellent visuals, and soothing soundtrack. In such games, you don't have to achieve a set of predefined goals. Such games can be picked up whenever you feel like de-stressing and can easily be put down after some time. Here are six awesome relaxing puzzle games that are built to calm you down after a long and exhausting day.
Zenge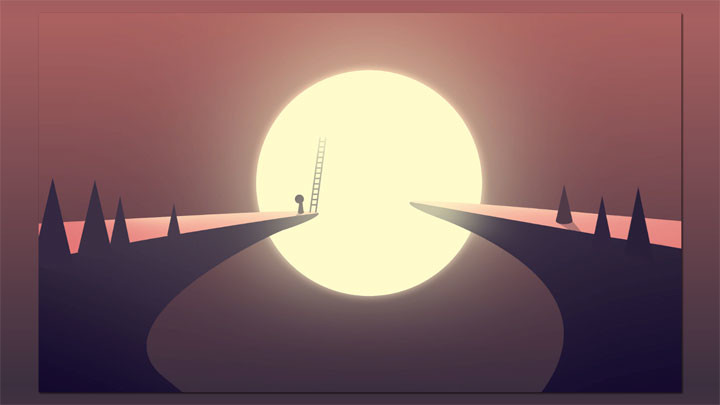 Zenge is a perfect example of a game that's specifically designed to relax you. This game is a combination of stunning visuals and calming music, and it uses this gorgeous art and soundtrack to tell a story through challenging puzzles. The story is about Eon – a lonely journeyman who's stuck between the worlds and time.
Since Zege is intended to be a relaxing experience, thus there are no points, stars, tutorials, move counters, in-game shops or any other distractors. Just pure, immersive journey with Eon, told through gorgeous art and music.
Related article: 2 Unique Chess Games for Android
[googleplay url="https://play.google.com/store/apps/details?id=com.hamsteroncoke.zenge"/]
Klocki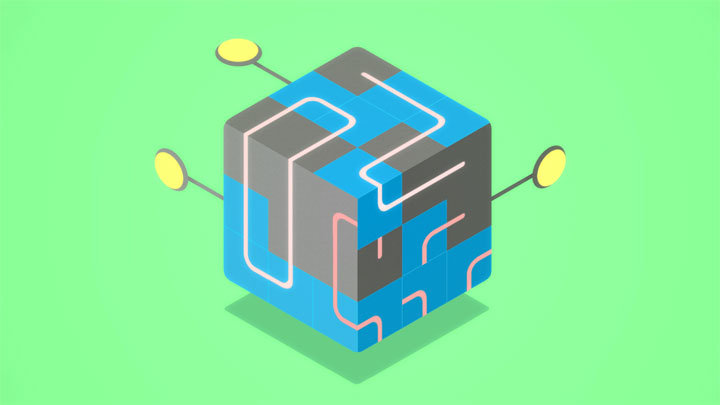 Klocki is a minimal puzzle game. The goal of the game is simple, you just have to connect different type of lines by moving them around. Each level has one or more boards with multiple grids. Each grid has a line drawn on it. Your job is to move the tiles around and join these lines in an appropriate manner.
Klocki, too, has a calming soundtrack. Soothing music and challenging gameplay, make Klocki an enjoyable experience.
[googleplay url="https://play.google.com/store/apps/details?id=com.klockigame.klocki&hl=en"/]
Monument Valley 2
The Monument Valley series doesn't need an introduction. It's one of the most successful titles in mobile gaming. While the first part was a huge success, the second part is on the equal level.
Monument Valley 2 is the story of a Mother & her child as they embark on a visually breathtaking journey. If you've played the first part, you know that the soundtrack is extremely relaxing and a pleasure to the ears.
Monument Valley has won itself widespread critical acclaim for its storyline, art, and engaging puzzles. Although the gameplay is a bit short, clocking at around 2-3 hours, it is very rewarding and worth the price.
[googleplay url="https://play.google.com/store/apps/details?id=com.ustwo.monumentvalley2″/]
Prune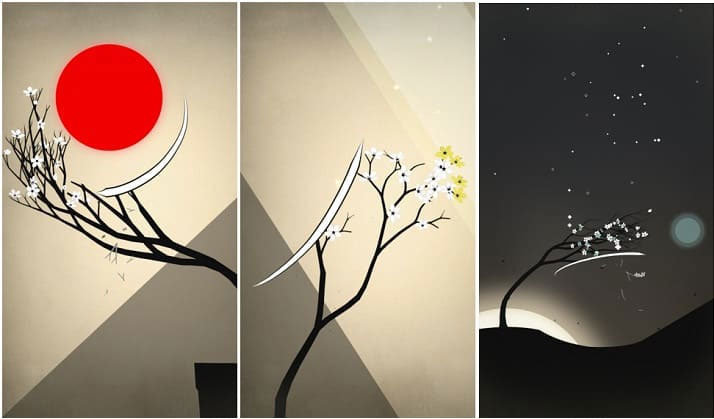 Prune is a puzzle game with elements of a gardening simulator. In the game, you have to help a tree grow properly by guiding it into the sunlight while avoiding the dangers to come. All this is done by swiping your finger to shape the tree. When the tree is lit up, it starts blooming.
Prune offers a minimal and gorgeous art with calming – zen-like – music. And, since it's designed for relaxation purpose, it has no In-App Purchase and any hidden monetization strategy; only 48 engaging levels.
[googleplay url="https://play.google.com/store/apps/details?id=com.Polyculture.Prune"/]
I Love Hue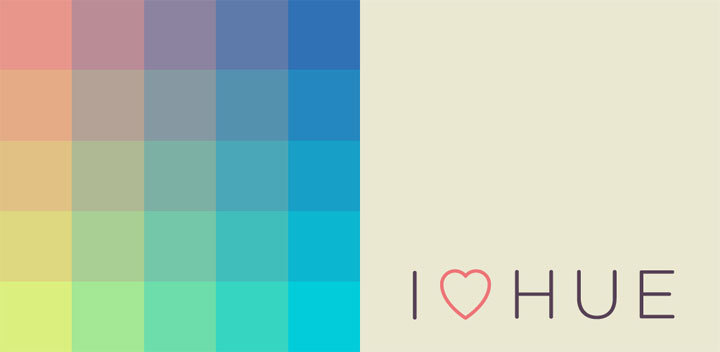 I Love Hue is a minimal color-matching puzzle game. The goal is to reorganize colored tiles in an order that all the hues flow from shade to shade. The game has more than 300 levels and a soothing soundtrack.
[googleplay url="https://play.google.com/store/apps/details?id=com.zutgames.ilovehue&hl=en"/]
Hook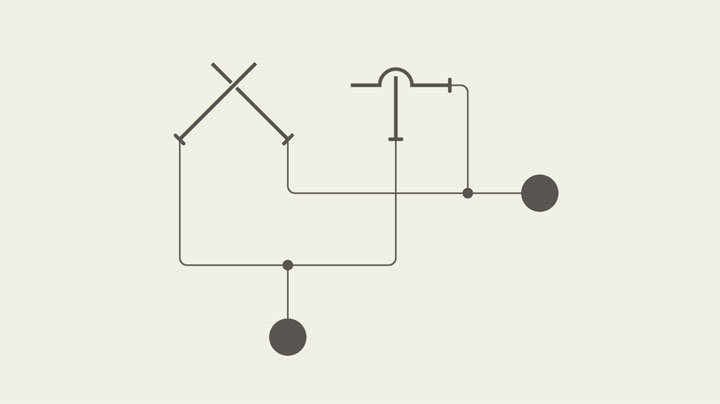 Hook is a simple puzzle game with minimal graphics and tranquilizing sounds.
In Hook, you get various hooks of different length and shapes on the screen. Your primary goal is to clear the screen and it's done by removing all the hooks. To remove a hook, tap on the solid circle. Doing so will pull the hook at the end of the line it's connected to back and make it disappear. Do this with all the hooks to clear the screen and advance to the next level.
Don't miss: Top 5 Mobile VR Games for Android
For a small price, you get a minimal, relaxing, and a little challenging experience without any ads and In-game purchases.
[googleplay url="https://play.google.com/store/apps/details?id=com.rt.hook&hl=en"/]