Chess is an awesome game. It's probably my favorite board game of all time. It's been around for a long time and it is still one the most appreciated and competitive game board game ever created. The game can easily be played with friends. It's one of the classic examples of those games which are easy to play and hard to master.
We are living in the digital age and just like any other classic game, Chess too has been ported to the digital platform. There are a lot of awesome chess games available for Android that you can play with your friends or with random strangers over the internet.
In this article, we will be talking about 2 unique chess games for Android which are not like the normal chess that you are used to. These games use the concept of chess at the base but add their own twist.
Knights
Knights is a minimal puzzle game with just a single piece of chess, the knight. The game has almost one hundred have crafted levels and each level has a different number of knights i.e. some level has only one knight and some level has multiple knights. The bigger the board, the more the knights.
The goal of Knights is to set each of the colored knights into a space of their corresponding color. The game features a minimal art style and relaxing music.
Don't miss: 5 Fun Brain Games to Exercise Your Mind
Knights stands true to its tagline – "Simplicity can be complex".
[googleplay url="https://play.google.com/store/apps/details?id=com.HeIsArzola.KNIGHTS"/]
Really Bad Chess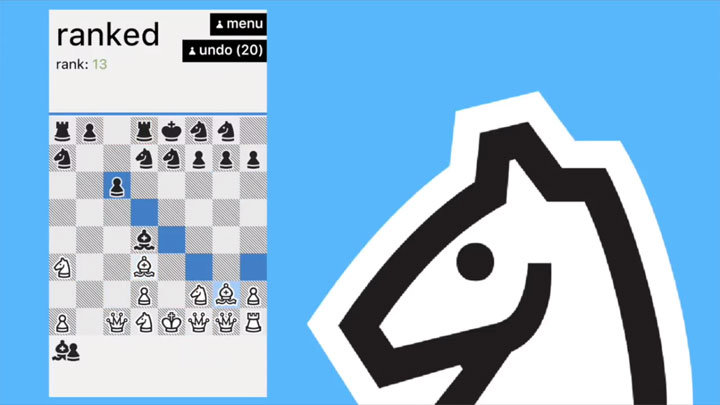 Really Bad Chess comes from Noodlecake Studios Inc. It's just like a normal chess game; you have the classic chess board with all the pieces and the same moves. But, the developer has put a little twist on the classic chess game.
Have you ever wondered how different a chess game would be if the chess board had 8 Knights, 4 Bishops, and 3 Pawns? How weird would the game be? Well, wonder no more as Really Bad Chess does exactly that.
The free version of Really Bad Chess lets you compete vs. an AI in Ranked, Daily, or Weekly Challenges. A single in-app purchase unlocks Versus Mode so you can compete against your friends locally! It also removes ads, displays captured pieces and adds soothing alternate color-palettes to choose from.
[googleplay url="https://play.google.com/store/apps/details?id=com.noodlecake.reallybadchess"/]