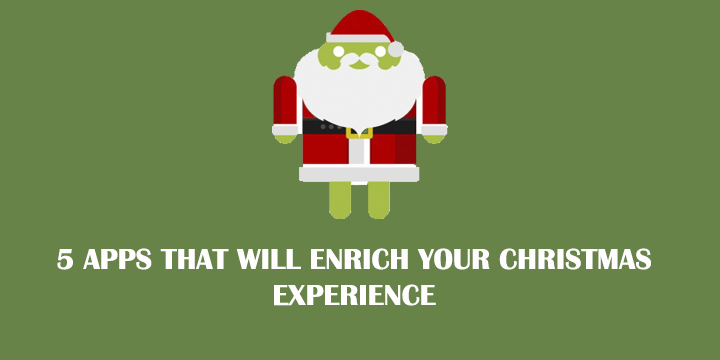 You may have already seen that we, here at Droidviews, are particularly happy about gifts, and the whole Christmas experience in general. As a result, today, we are going to see 5 Christmas themed Android apps. These apps only have one thing in common. They are developed to enrich your Christmas experience.
As always, before we dive further into our review, feel free to read about:
1. Christmas Live Wallpaper Free
Now hold on. I hear you saying "That's it? A live wallpaper?". Bear with me for a moment here, though. I think that this application has been around since the days I had my first ZTE Blade (circa 2011). While this might not be enough of a reason for some, this app has managed to successfully hype me up for holidays, every time since.
Apart from the fact that it is beautiful, this live wallpaper app has a timer counting down to Christmas day. Feel free to feel like a kid again.
I will also give you a link to another wallpaper app, wich although beautiful, is a runner up in my opinion.
2. Doodle Jump (Christmas Special)
If you haven't heard about Doodle Jump you may as well be living under a rock. Apart from the fact that it is one of the most simple yet addictive games, Doodle Jump has a Christmas themed special version.
Jump and overtake your enemies while waiting for Santa to bring your presents.
In the rare case, you didn't like this game feel free to learn about more games in the links below. Actually, no matter if you liked the game or not, click below for more.
3. Elf Adventure (Free)
In case you want a more story-driven, puzzle game, then Elf Adventure is for you. A game centered around the story of Santa's elves, Elf Adventure, will keep you company at least until the day of Christmas.
Learn what the elves are up to while you help them with different assignments. Download below.
4. Merry Christmas Photo Stickers
Do you remember our article about the 5 Best Photo Editing Apps for Android? Well, this app could as well be included there. Customize and add a holiday touch to your pictures.
Or simply mess around, and add Santa hats to each one of your friends. Simple, intuitive, yet loads of fun.
5. Hidden Object – Cozy Christmas
We've heard that you like games and, as a result, we've added another one in our list. This time, your objective is to find items which are hidden in the picture.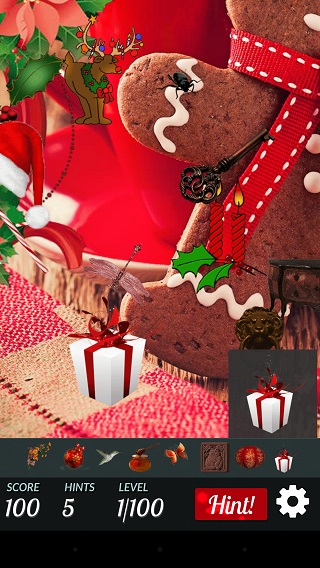 Whether it looks like it or not, this game is funny and difficult. For that reason, we guarantee that you will love it. Download below.
Did you like our suggestions? Have we missed anything? Feel free to comment below. As always, thanks for reading and don't forget to be thankful for the things and people that not only enrich the holidays but do so for every day of your life. Happy holidays.