Christmas day is just around the corner and while not every person on the world celebrates the day, it is undoubtedly a great period for sending gifts. For those of you that are in need of last moments gift ideas, don't worry, we've got you covered. If you want to gift Android apps to someone near and dear to you, we've some tips for you.
Today, we are going to see how you can redeem yourself by purchasing gifts for your friends and family straight from the Android market. The procedure is simple, so make sure to follow all the required steps from the guide below.
Important Note: This guide is recommended for people above the age of 18. You may have to pay incurred costs if you follow this guide through.
Before we begin, get some gift ideas by reading some related topics.
Follow the steps below in order to learn how to gift Android apps. We are going to review several ways of purchasing gifts in order to cover non-US citizens as well.
Purchase Gifts Directly from the PlayStore (US-Only)
Unfortunately, this feature is only available for people that live in the US at the moment. For those of you that live there, you can gift an app by simply:
Opening the Google PlayStore
Tapping on the Menu icon, which is located on the upper left corner
Tapping on "Send Gift" and following the onscreen instructions.
I am not currently living in the US so I don't have the means to provide the necessary screenshots. Those of you that are in the same fate as me, must follow one of the not so convenient ways that we present below.
Give a Google Play Gift Card as a Present
You may have seen these.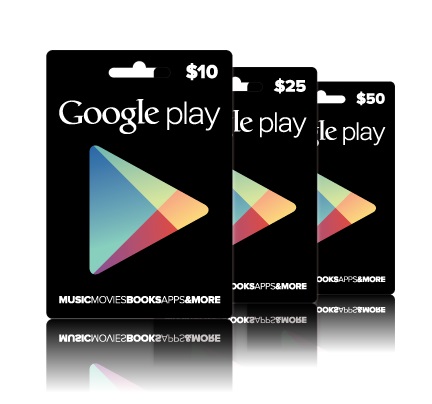 Google Play Gift Cards are now available in many countries of the world. Simply purchase the Google Play card from a store near you and give it to your friends or family. Alternatively, you can simply email the code to anyone you want after you open the gift card yourself.
In order to find purchase points for Google Gift Cards near you click on the link.
Send Gifts via the Amazon App Store Application
Luckily, for those of you that can't buy a gift using any of the aforementioned ways, Amazon has the solution. Amazon has its own app store, filled with most of the popular Android applications and with the ability to actually send gift cards via email.
First of all, follow the link in order to download "Amazon Underground" which is the Amazon app store.
Transfer the apk file to your smartphone.
Before installing, make sure that you have enabled "unknown sources" from your smartphone settings.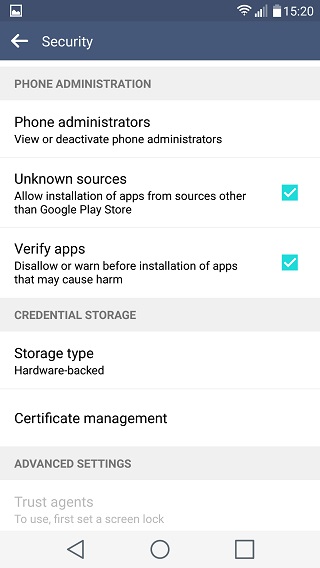 Install, and access Amazon Underground.
Tap on the menu icon (located in the upper left corner) and then tap on "Gift Cards and Registry.
Before we continue, it is important to note that you need to register with your Amazon account and also provide payment methods.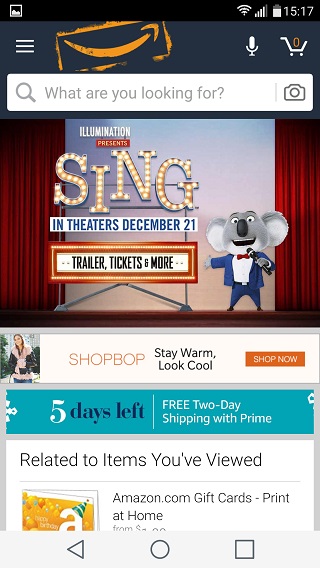 Finally, tap on "Gift Cards" and then on the "Send an eGift Card" choice. From there, select the amount that you wish to give, the method of delivery (email or text message) and the date that you want to send the gift card.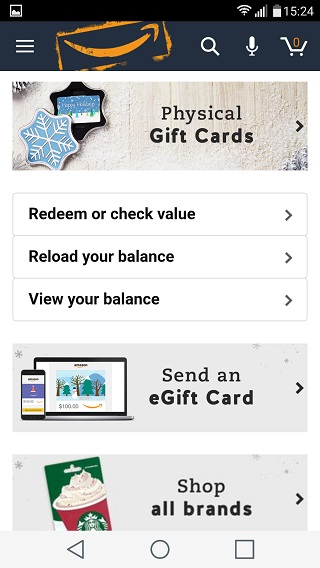 The person that you'll send the gift card to can either redeem it for an Android app or even for any other product from Amazon.
I hope that you find any of these methods useful. If you have any questions, feel free to comment below. Happy holidays to those of you that celebrate Christmas and happy days to those of you that don't.
Read Next: Google Play Gift Cards: What They are and Where to Buy Them