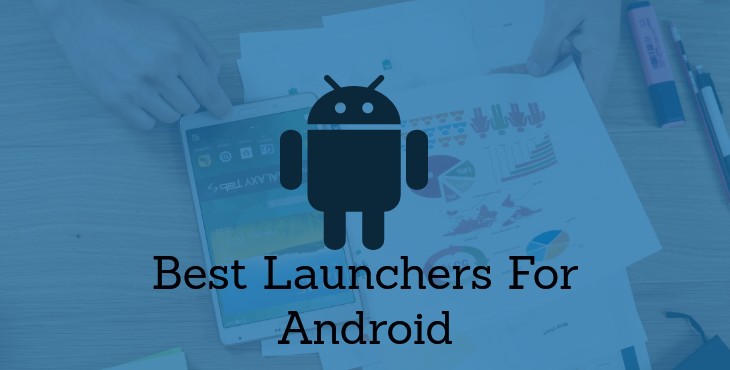 Android is the most loved and most used operating system in the world for a reason. The prominent reason is the customization power which Android offers to its users. One of the most important parts of the Android operating system is its launcher. It acts as a medium between you and the home screen i.e. it helps to interact with your device.
Now, launchers come in different types each of which has its own advantages and disadvantages. So if you don't like the one which comes from the manufacturer, then you can change it.
There are millions of launchers available on Google Play Store. Here in this article, we will share 3 best Launchers for Android with you.
Best Launchers For Android
1. Google Now Launcher
This Google Now Launcher, at first, was released only for nexus users. But later, Google decided to expand it and then it was made available for all the Android users. Google Now Launcher is a stable, clean and efficient Launcher which does the work for 90% of Android users out there plus it is available free of cost.
The advantage which Google Now Launcher has over another launcher is it is integrated with Google Now. Anyone using Google Now Launcher can access Google Now by swiping right. This will give you access to weather, location, Google which you have customized for yourself.
2. Action Launcher 3
Action Launcher 3 is almost same as Google Now Launcher. But it has some gestures which are missing in Google Now Launcher. One of the gesture is when you swipe right, Action Launcher will bring up a list of installed apps. It also has customized shortcuts and folders with mind-blowing gestures plus, it's really fast.
3. Nova Launcher
If you want a powerful more than customized launcher, then Nova Launcher is the right pick for you. This launcher prefers power over simplicity. With Nova Launcher you can change, customize home screen, and make icons work as folders and a lot more. Nova Launcher is available on Play Store for free, but for pro version of it, you have to pay $4.99.
If you think any other launcher is better than the above mentioned, drop a comment below to let us know.