Nowadays, it is a fact that most of us prefer texting our friends instead of calling them. We hold conversations with others daily, using our smartphones. Apart from messaging apps that use data, such as Facebook Messenger, SMS apps were and still are the default means of texting communication. However, many of our devices' default SMS apps lack "that something". Hence, today, we are going to show you 4 free (SMS) messaging apps for Android.
Also See:
1. Textra
Textra is "a seriously beautiful, feature rich SMS and MMS app". From the animation that plays right after you open the app for the first time, down to the tip giving Textra Bot, this app is really something different.
Textra offers a huge variety of settings, to the extent that you are able to change almost everything in the app UI. Change conversation colors and even the app icon to make Textra uniquely yours. Tap below in order to download the app and have your own experience.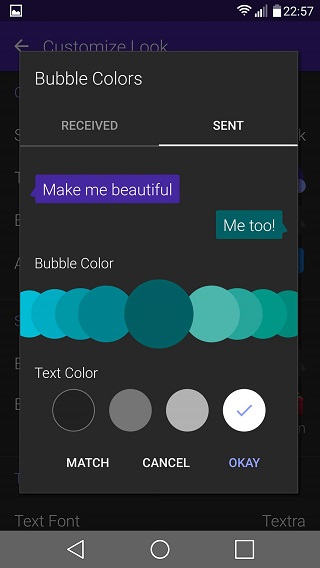 2. Chomp
Another highly customizable messaging application, Chomp is here to help you change your dull default app. With a huge theming library, as well as an emoji style option Chomp is one of the best alternatives for your texting needs. See for yourselves by downloading, using the app box below.
3. GO SMS Pro
GO had a ranking application on our keyboard app list, so why not pair the keyboard with a messaging client? As you would expect from any application developed by GO dev team, this texting app is full of features.
It is important to note, that GO SMS offers a link to a DIY (Do It Yourself) theming app, so as to help you create your own custom themes. Additionally, GO uses a mechanism that is similar to the one that money making apps use. This mechanism is simple. Download and try featured apps in order to win coins. Afterward, use this coins to purchase themes and other customization options.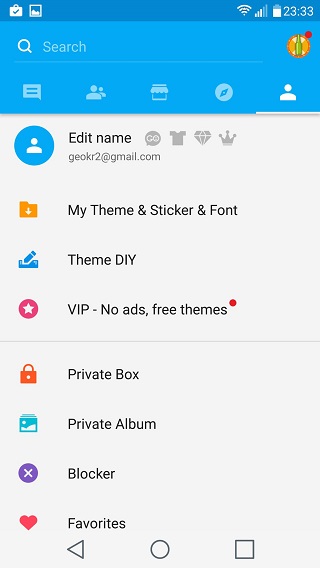 I suggest GO to anyone who is thirsty for some UI tweaking. Download below.
4. Zero
Although this app is developed by the same company as the #3 on our list, Zero SMS is much more minimal than its cousin. Apparently, aimed at a different target group, Zero is stripped down feature-wise. While it offers a theming option, you have to install Zero's own launcher application in order to use it.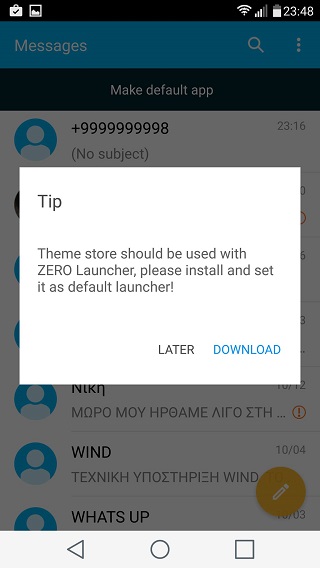 Speaking of launcher you should also see: The 3 Best Launchers for Android
Except for that, Zero offers basic features such as a password protected private box. This app is great for the fans of Zero Launcher and for the minimalists. Try it out using the app box below.
Do you use a third party SMS app? Did you try out any of our suggestions? Feel free to comment below.