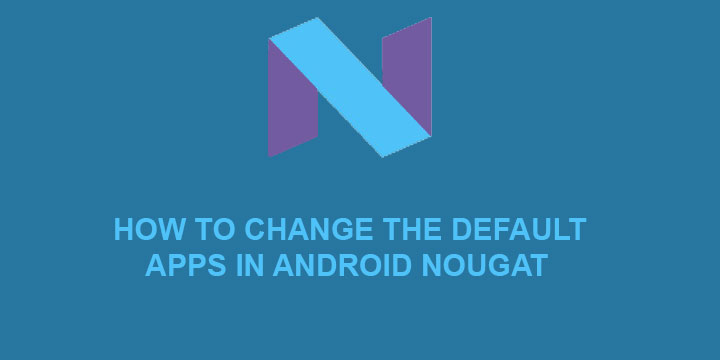 We all know that annoying little pop-up window that prompts us to choose a default application for an action. You know that little window.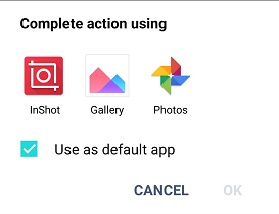 We then follow the procedure and choose our desired app but regret that moment shortly after. When we want to change the default app of an action. Trust me, I know how it feels.
Fortunately, though, Android Nougat made it easier for us to overview and change our default applications. Read below in order to find out how to do it.
Changing Change Default Apps in Android Nougat
The procedure is rather simple and the change of pre-selected apps is just a tap (or two) away. Firstly, access your phone's "Settings" and tap on "Apps". There you will find the usual list of all the applications installed on your device.
Continue by tapping on the little gear icon on the top right corner. This will take you to the "Configure Apps" menu. There, under "Default" heading, is a list of your default preferences divided into four categories. These categories are Home App, Browser App, Phone App, and SMS App. Tapping on the category which includes the preset app you wish to change will present you with all the choices available for that specific action.
Take the SMS action for example. A simple tap on it and we are presented with this little pop-up window.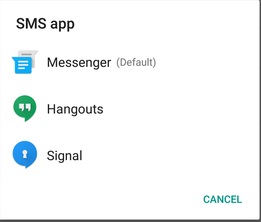 You can follow the same procedure in order to change any of the default applications.
It is also worth mentioning that from the same menu you can see (and change) the App permissions as well as give special access to individual applications. This allows you, for example, to choose which app has access to which folder, thus increasing your security.
For many more Android Nougat tips and tricks, stay tuned and also check the following links.
For any questions, feel free to comment below.