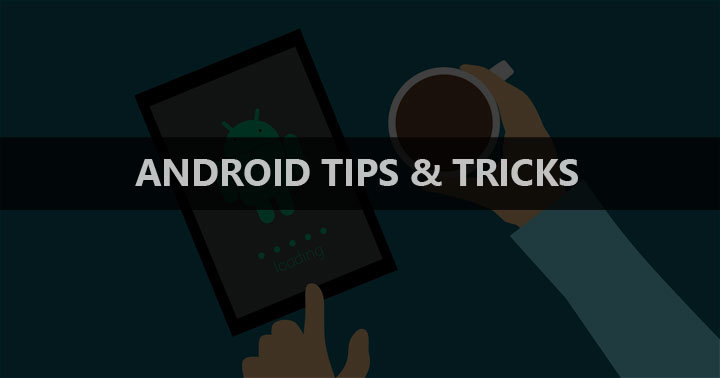 Android is awesome. With the user-base of more than a billion people, it is by far the most used and the most popular mobile operating system. Every year we see tons of smartphones launched in the market which eventually leads to an increase the number of people who use this OS.
Android has improved by leaps and bounds over the years. I have been using Android device for last 4 or 5 years. And after spending that much time with it, I've learned a lot of tricks and tips to improve my experience. In this article, I am sharing 3 useful tricks every Android user should know. Read on to learn something awesome.
Delete Learned Words from Gboard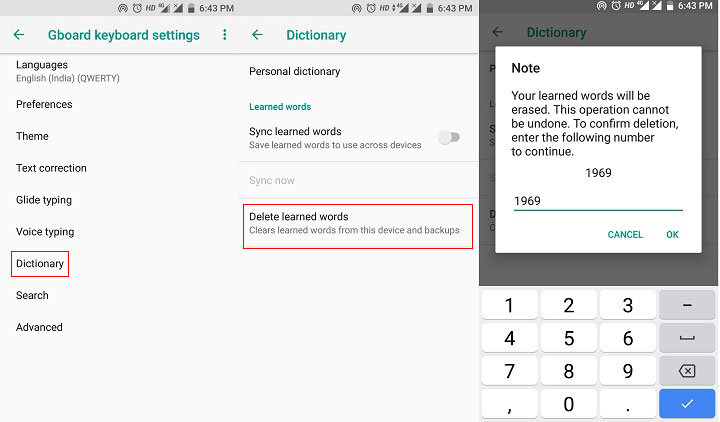 With so many features and neat little tricks, Gboard is the best keyboard app for Android. It learns what you type, remembers the words, and adapts to your writing style so that it can suggest words as you type. It also learns and suggests misspelled words. If you want to delete the words that Gboard has learned, here's how to do so.
Open the Gboard app on your device. Next, tap Dictionary. On the next screen, tap Delete learned words. You'll be shown a four-digit number and you'll be asked to enter that number to confirm your activity. Once you input the number and tap OK, all the words that Gboard has learned till now will be deleted.
Create Polls in Instagram Stories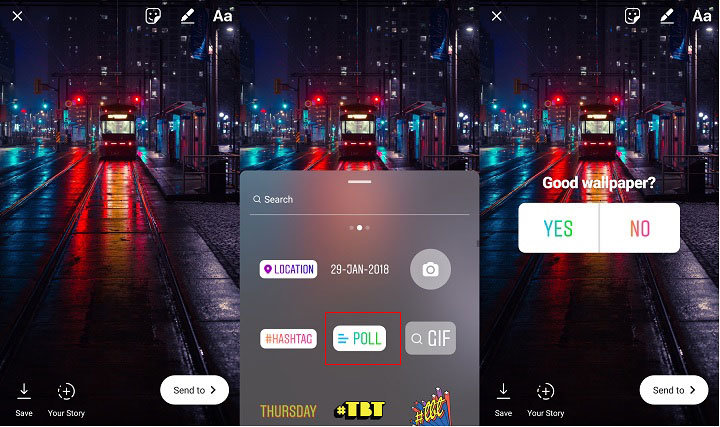 Instagram Stories are a fun way to share a video or a photo that disappears after 24 hours. Stories feature a lot of sweet little tweaks that you can do to make your photo or video more fun. One such tweak is to organize a poll on your photo. Here's how to do this.
Also see: 3 Simple Tips & Tricks Every Android User Should Know
Open Instagram and tap the stories button. Now, select the required image from your gallery. Next, tap the stickers button at the top and tap the poll sticker. Now you'll be asked to write a question. After that, you can edit the responses. By default, the responses are set as yes and no. Once you are done editing, post the story and your friends would be able to take the poll.
Make Google Now Read News to You
Google Now has come a long way and has transformed into an amazing personal assistant. It has a lot of tricks up its sleeve. Here's one that you may not be aware of. Did you know that you could make Google now read the news to you? Well, here's how to do so.
Long press the home button to activate Google Now.
Tap the menu button at the top left side. Select settings.
Tap My day under Services tab.
Tap the Settings icon right next to News under My day summary ends with tab.
On this page, you can add new sources for news or arrange the order of the one that already exists.
Once you are done with the settings, just say "Okay Google, listen to the news" and the assistant will start the news for you.