Android, as an OS, seems to have reached a place where it has perfected certain activities that, in a case were to be changed in the future version, will make the whole user experience a bit awkward. One such activity is switching between apps. Normally, to switch apps, we go to the home screen or the app drawer. If the app is running in the background, we use the recent apps button. Under any circumstances, if, with Android P, Google decides to remove the recent apps button, it will lead to a total chaos.
Although the recent apps button works just fine to switch between apps running in the background, "shortcut apps" A.K.A app switchers are going pretty solid even today. If you, too, like the idea of using a shortcut app to switch between recent apps or launch any app in particular, here are a few you should definitely try.
Simple Launcher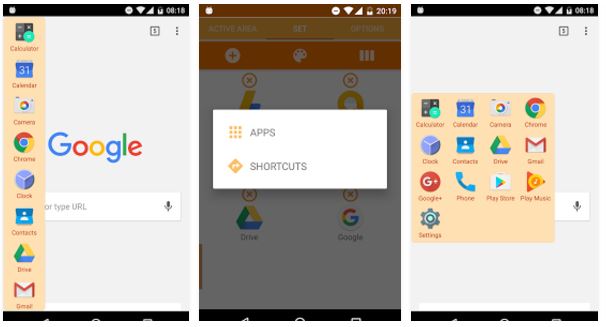 Simple Launcher is an amazing app that works alongside your existing launcher. If you don't like some apps that put a button on the screen to access app shortcuts, then Simple Launcher is a perfect option for you.
Simple Launcher is a floating launcher and doesn't take any visible space on the screen. It stays hidden until you decide you want to use it. And, whenever you feel like using this nifty little app, just swipe in from the edge. Doing so will bring up a pane of apps that you can totally customize. If not, it'll show you each and every app installed on your phone.
Don't miss: 6 Simple Yet Insanely Addictive Android Games to Kill Time
The only problem you may face with Simple Launcher are the ads. But, you can get rid of these ads and unlock the option to sort your apps into additional columns by paying $01.00.
EasyTouch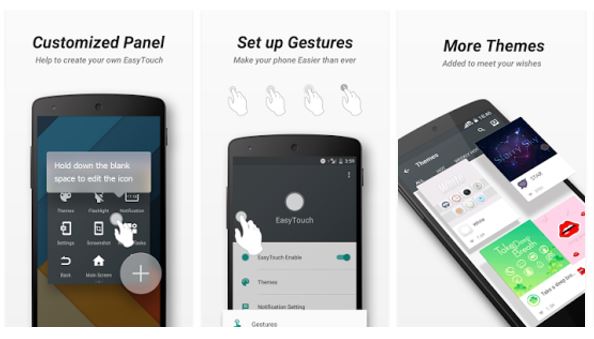 EasyTouch is just like Assistive touch on iOS – a single button that gives access to a bunch of functions like toggling WiFi and Bluetooth, locking the screen, launching some app, etc.
Although the idea is taken from iOS, EasyTouch gives it an Android flavor with the help of themes. The app is totally reliable as it has been around for years and still receives regular updates.
The only downside of EasyTouch is that the button is always visible. However, you can change its size and transparency from to make it less distractive.
EasyTouch is free to download and doesn't come with any in-app purchases, but there are some ads.
Meteor swipe
Meteor Swipe is my favorite one on this list. It is a sidebar, another launcher that works with your existing launcher, just Simple Launcher. Just swipe in from the edge, no matter on which screen you are, and you'll get instant access to your favorite apps, shortcuts, contacts, folders, and widgets.
Recommended for reading: 4 Awesome Wallpaper Apps for Android [#7]
Earlier know as Glovebox, Meteor Swipe comes with a bunch of themes and support for icon packs. It also has various trigger modes that let you select the area to swipe in from.
The reason I prefer Meteor Swipe over other apps is that I've been using it for a long time and have got accustomed to it. And, I find it to be cleaner and simple than the competition.
So, which one's your favorite? Tell us in the comments below.