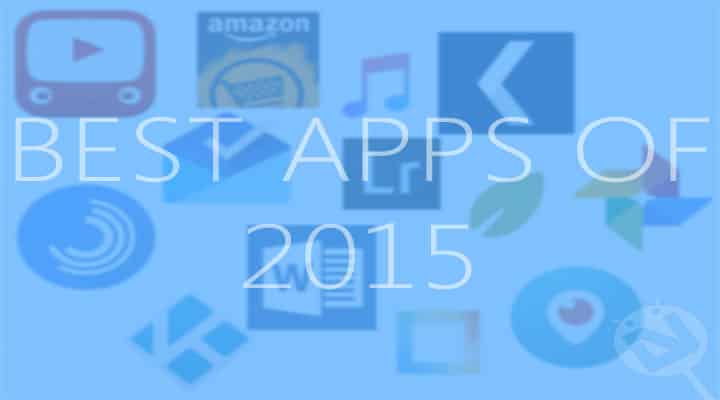 Happy holidays! It's that time of the year when everyone is in the holiday spirit. Sales and discounts are everywhere.
Every year we try our best to introduce you to some awesome apps and games, this year was no different.
This year we saw some great apps in almost all categories. Listed below are the best Android apps of 2015.
1. Google Photos
Let's start this list by my favourite app of the year: Google Photos. If you haven't heard about it, you are probably living under a rock.
Earlier this year Google introduced Google photos which, I think, is probably the best photo management app. It has tons of awesome features but the main feature is unlimited photo storage, what else do you want? Store all the photos you have and you'll still have enough (*more than enough) storage to store all your future photos.
It automatically backs up all your photos, organizes them, and comes with a super awesome search function that lets you find your photos using the objects in that photo as a keyword.
I started uploading all my photos as soon as I got access to this app. It is cross platform i.e. it is available everywhere – both web and mobile. A few weeks back I listed a few features that make it the best photo management app, do check it out.
2. All YouTube Goodies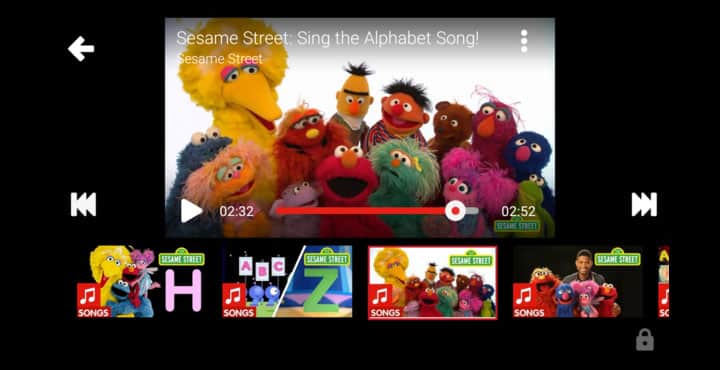 YouTube is awesome, no doubt there. It could easily be considered one of the best apps in the Google play store. This year Google went a step further and made it super awesome by launching an entire line of YouTube apps, namely YouTube Gaming, YouTube Kids, YouTube Music, and YouTube Red.
Each app deals with separate contents. YouTube Kids focuses on content for kids, YouTube Gaming has tons of gaming videos, YouTube Music focuses on music, and YouTube Red…is a bit different. It is a full-fledged paid subscription service that provides ad-free video streaming, offline and background playback options, and new original content. Subscription amount is $9.99 and the service is only available in the USA as of now.
3. Periscope
2015 was the year of live video broadcasts. The concept is nothing new but it was a major topic in 2015. While Meerkat may have grabbed the attention, Periscope took the crown as the best live video broadcasting service.
Periscope is better than the competition in many ways; better UI is one main reason.
The fact that Twitter bought Periscope for $86 million even before the service was officially launched should tell you how awesome Periscope actually is.
4. Khan Academy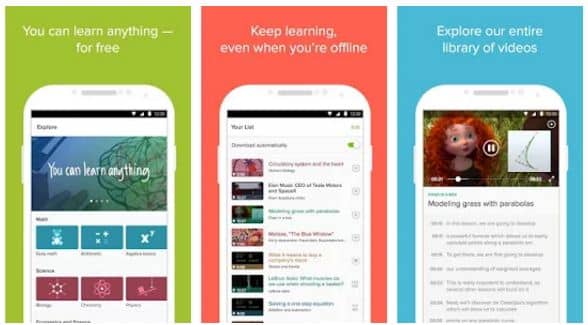 Khan Academy is probably one of the best known educational service out there. I love it and spend a lot of time on it. It covers all the important subjects like science, economics, mathematics, history, etc.
Earlier this year Khan Academy finally launched its Android app and it is way better than my expectations. It is a great resource if you feel like learning something new or simply brushing up your old skills.
5. Arrow Launcher
To be honest, I was kind of sceptical about adding a launcher app in this list, but then I thought Arrow Launcher deserves to be in this list.
When it comes to Android launchers, Arrow Launcher is one of the best. It automatically organizes your most used apps on the main home screen, most frequent contacts on another home screen. It also has an iOS style Control Center that improves the overall usability.
6. Apple Music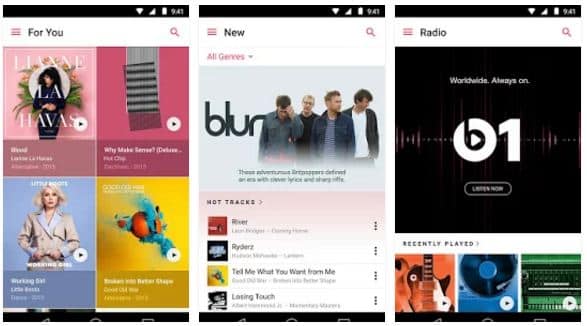 I am no Apple fanboy but I can't deny the fact that Apple Music is an above average music service. Although it is not the first Apple app in the Google play store (that honour belongs to Move to iOS), it is a lot better than the first app. It gives Android users access to its iTunes store. It has tons of songs, radio stations, and a bunch of other contents. It goes head-to-head with the likes of Spotify.
7. Flynx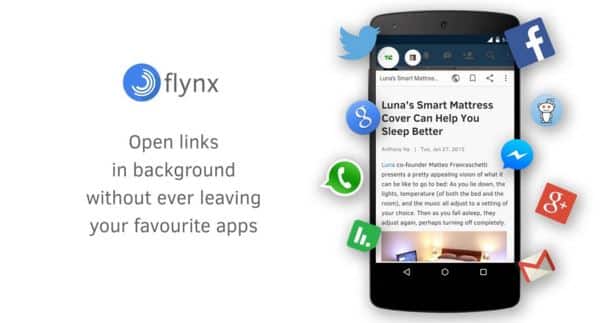 Flynx is, hands down, one of the most used apps in my phone. Flynx acts as floating browser. It opens the links in a separate app so that your experience of using the current app is not hindered. It notifies you when the web page is completely loaded. Moreover, it opens the web page is reading mode or distraction free mode i.e. no ads, only the content, which I'm a huge fan of.
Give it a try, it'll surely save your time and improve your productivity.
8. Layout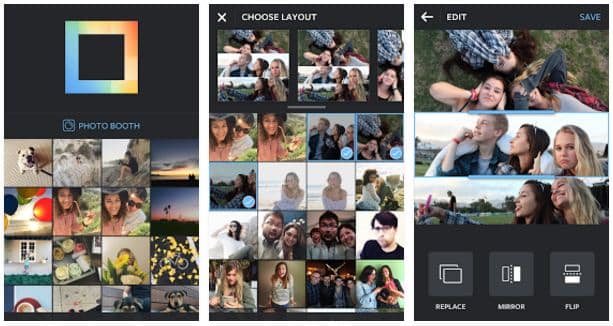 Instagram is a hugely popular photo sharing service, probably the best. This year it launched a separate app in the Google play store, it's called Layout.
Layout is a collage maker; probably the best collage maker I've ever used. It is very minimal, slick, and very straightforward. Simply choose your photos, select a collage frame, save it or share it. I especially liked that "Border" feature in Layout, it adds another layer of awesomeness in your photos.
9. Kodi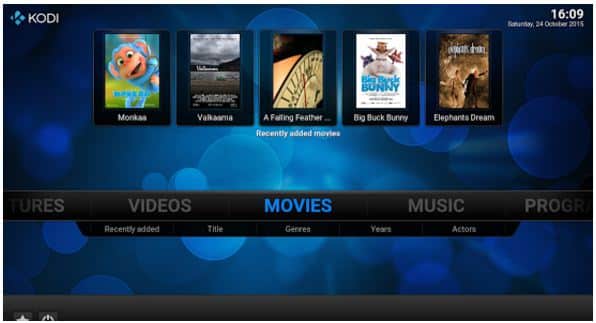 Kodi is a media player as well as a manager. It lets you play various media files line audio, video, etc from the internet along with local and network storage. It is cross-platform and has plugins that enhance the overall user experience.
10. All Adobe Goodies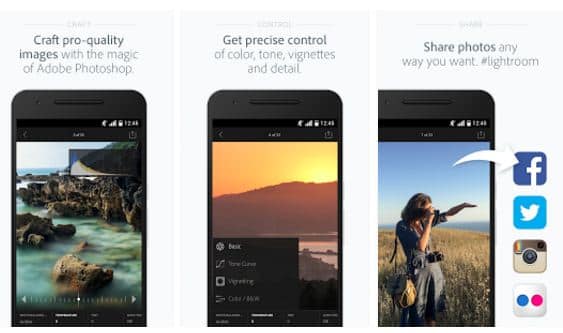 It took a while but we finally got to see Adobe launch its services for Android in 2015. It launched lots of apps ranging from light photo editing and illustration to advance photo editing and advanced designing. This Adobe app set includes Illustrator Draw, Photoshop Mix, Color CC, Brush CC, Shape CC, Capture CC, and Lightroom Mobile. The best thing is that all these awesome apps are free to use.
11. Inbox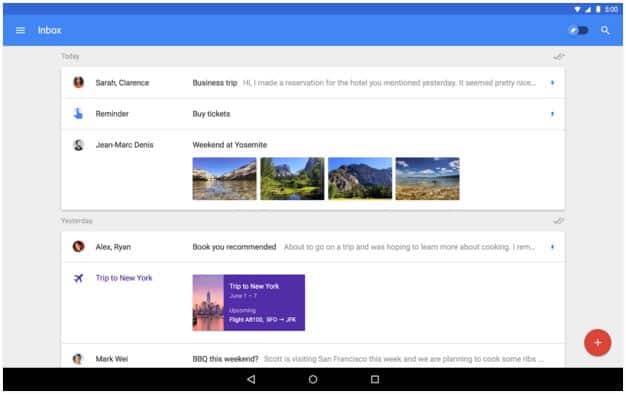 Google already has a Gmail app but still it developed a completely different app for managing emails called Inbox. Inbox is awesome and way more useful and productive than the Gmail app. It makes your inbox smarter and easily manageable. And I think 2016 will be the time for Inbox to shine the brightest since Dropbox is planning to kill Mailbox, the main Inbox competitor.
12. All Microsoft Goodies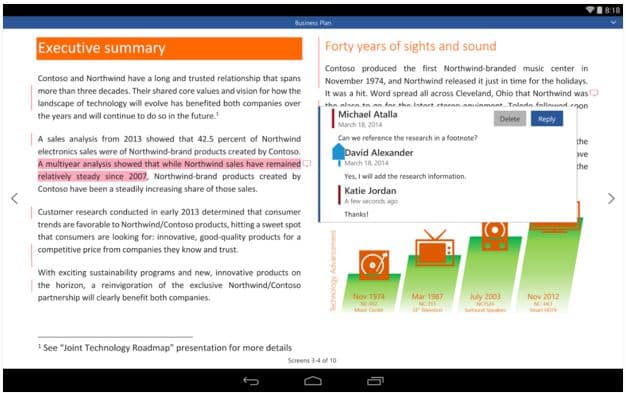 With the apps like Microsoft Word, PowerPoint, and Office Lens, Cortana, Parchi, and Hyperlapse Microsoft entered the Google play store in 2015. This made tons of Android users, including me, very happy since we could now do the editing or prepare presentations on the go.
Office lens is probably the best document scanning app in the whole Google play store. It can easily convert the photos of whiteboards, business cards and paper document in searchable and editable texts.
13. Amazon Underground
Free apps and games, YAY! Amazon Underground by Amazon gives users access to tons of paid apps and games for free with unlocked IAP. That is the only thing that matters. Happiness at last.
It is not available in the Google play store but you can download it from here.
Making a list of best Android apps is difficult, especially when you take a whole year in an account. That's why it is possible that we might have forgotten to add a few awesome apps. With that said, we would love to hear about the Android apps that you consider the best.
Happy new year!