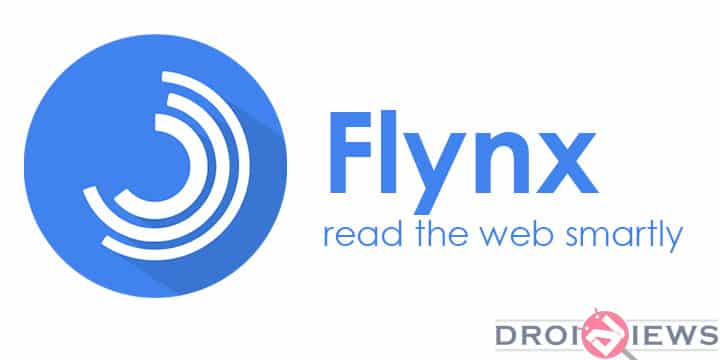 Reading stories linked to your friends Facebook post or a news item linked on your Twitter feed often becomes cumbersome, as the links need to open in a separate app. We waste much time switching back and forth between a Browser and Facebook/Twitter or any other app you are using. Then we also wait for webpages to load wasting more time. Flynx is a great productive app which helps us save some precious time and make our reading articles experience better.
Flynx is a floating browser which opens all your links in a bubble like Facebook Messenger does. The webpages are loaded in the background, so you could still enjoy what you are doing on current app. Links opened from apps like Facebook, Twitter, Gmail, Whatsapp and many more all open in a bubble saving you from the hassle of switching apps.
Features
Save Time: Loads articles and links in background without interrupting your current app.
Save Data: It gets rids of any ads and clutter from the blogs saving you lot of data.
Read it Later: Save any article to read it later offline.
True Multitasking: Open multiple links in Flynx without leaving your current app
Over 15 languages supported
Screenshots
I found the app very useful in my daily life, now all my links are opened in this app saving me lot of time. True multitasking enables me to continue reading my Twitter feed without waiting for a link to load. Also saving the articles for viewing later helps, so that I can get back to them at any time, even when I am offline.
Flynx is free app to use but we are limited to open only 4 links at a time. You can refer the app to your friends and enjoy +2 links for every friends that installs Flynx using your referral code. If you refer 3 friends you get unlimited tabs. Download app and share it with your friends. Do share your views on it in the comments below.