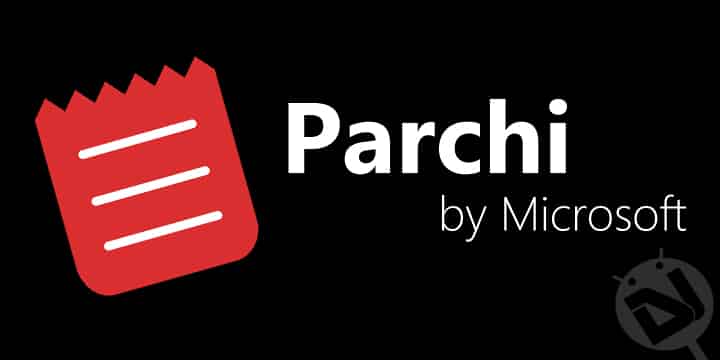 Microsoft is all over the Google play store. From past few months it's been launching some quite useful apps like Next Lock Screen, Picturesque Lock Screen, Office Lens, Hyperlapse, and Arrow Launcher. Recently, with a new app, Microsoft has shifted its focus on note-taking.
There are already some well established note-taking apps like Evernote and Google Keep (my favourite, if anyone cares) which are kind of hard to leave now for a new app of such kind. But still if you are few of those who like to test new apps or are looking for a new note-taking app then Parchi by Microsoft is worth checking out. Here are my thoughts on this app.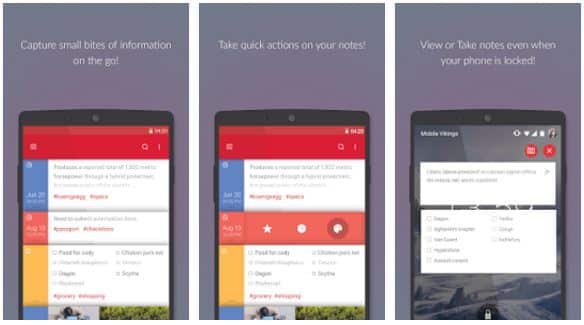 Parchi is super simple and clean, just like a note-taking app should be. It's quick and smooth. Implementation of material design is also noticeable. It has every basic feature of a note-taking app like picture notes, list items, colour marking (just like Keep), reminders, note sharing, favourites, etc. You can also make a backup of your notes and keep it safe even when you uninstall the app.
It covers all the basic function in an extremely good manner. Two functions which sets it apart from other note-taking apps are:
Quick Notes
Via quick notes you can create new notes or edit existing notes from the lock screen. It reduces the lengthy process of opening the lock screen, going to the app drawer, opening the app, and creating a new note. With quick notes, you can simply write a note from the lock screen without opening the app. You can enable quick notes from app settings.
Hastags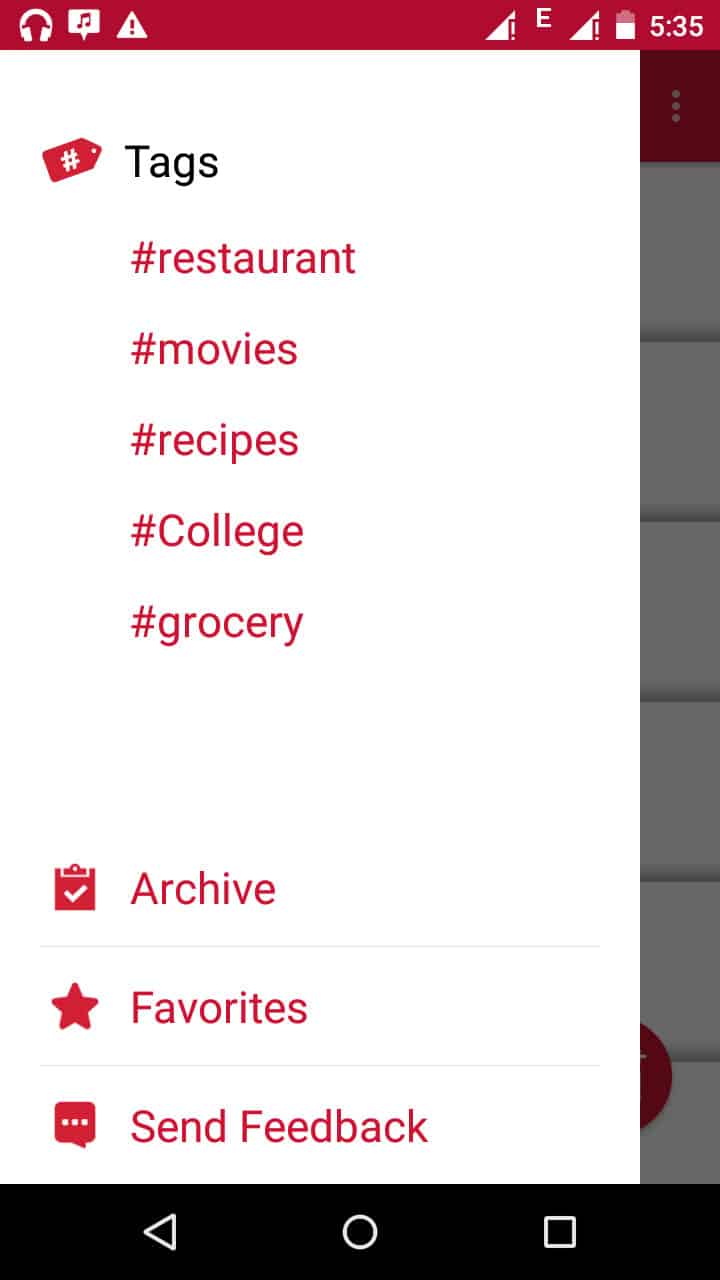 Next function that I like is the implementation of hashtags in notes. I am a Google Keep user and I don't think it has the option of adding tags in notes. Adding tags in notes makes finding that note simpler in future and kind of keep all the notes organized. In Parchi, you can add hashtags (just like twitter) in notes and keep them organized. Some 7-8 pre-defined tags are already available which basically sum up all the usual activities. So I guess there won't be any need to create a new hashtag. But still if you feel like creating one, you can do that too. And to access your notes via hashtags swipe right from the main page. There you will find all of your used tags. From there you can easily find the note that you are looking for.
So that's Parchi – Quick Notes & Lists. A note-taking app with the potential of becoming an amazing service (it is currently awesome too but you know there is always room for improvements).
The team behind Parchi has shared their experience (or goal) of creating this app. Have a look at that:
When building Parchi we had three main goals – the app had to be quick, it had to be super easy to use and it had to adapt to the user. And so started the 5 month journey! We've learnt a lot from our early users – what we got right in the first try (taking notes from a lock-screen) and what needed improvements (adding structure to the unstructured notes).