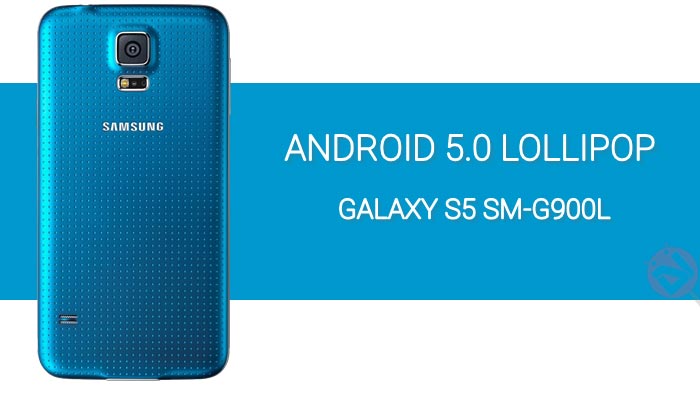 Google had been very generous to the Android users by providing regular updates and fixes to the wonderful Android operating system. We should really realize that the 4.X is the longest iteration on the Android timeline comprising of various versions of Jellybean & KitKat. However, the long wait is turned to sheer excitement after the announcement of Android 5.0 Lollipop by Google which brings a plethora of new features to Android. Starting from the material design language to the 64-bit support, the Android Lollipop is a huge milestone in the history of Android.
Just after the Lollipop announcement from Google, there are few leaks surfaced on the Internet showing what TouchWiz on Lollipop would look like. As usual, Samsung beefed up the stock Lollipop interface with plenty of trademarked Samsung apps and designs which looked dazzling in the leaks. Since then Samsung users were very excited about the Lollipop update and everyone know the Galaxy S5 users will be the first to get the update among the Samsung franchise. As per the initial expectations, the Lollipop update was expected to land on Galaxy S5 devices in the mid-January. But out of the blue, we've witnessed OTA updates for the Galaxy S5 (SM-G900F) devices in some markets.
The Official Lollipop firmwares for the rest of the Galaxy S5 models were also released just a couple of days back which gives a chance to manually update the devices to Android 5.0. If you're a proud owner of the Galaxy S5 SM-G900L, then you're lucky as the stock Lollipop firmware was released with the firmware build name as G900LLUC1BNL2. The update brings your Galaxy S5 to Android Lollipop along with the latest TouchWiz interface and plenty of other improvements. If you're eager to try the latest Lollipop OS on your Galaxy S5, then follow the simple guide to flash the stock firmware using Odin tool.
Downloads
Android 5.0 Lollipop Firmware: G900LKLU1BNL2_G900LLUC1BNL2_LUC.zip
How to Install
The Lollipop update for the Galaxy S5 SM-G900L is available in the form of stock firmware which can be flashed using the Odin flashing tool. The update process is just a piece of cake if you're familiar with the Odin flashing process. However , f you're new to the flashing process and it's just the Lollipop awesomeness dragged you here, we would be happy to help you out here. Just follow the below guide which gives a detailed on how to flash the Samsung's stock firmwares using the Odin flashing tool.
→ Flash Stock Firmwares on Samsung Galaxy devices
If you've experienced any issues during the installation, feel free to ask our help in the comments section below.
Also Read:
→ How to Root Galaxy S5 SM-G900L on Android 5.0 Lollipop and Install CWM Recovery