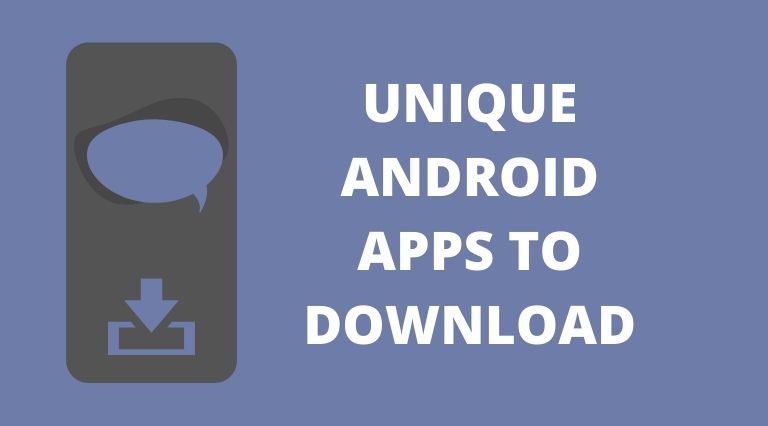 There are a bunch of unique Android apps on the Google Play Store that not many people know about. If you're searching for a unique app to check out, then we're here to help. We have curated a list of only the best unique apps that you must check out.
The list is in no particular order, thus, every app is worth a download if you haven't used it already. If you're looking for apps for kids, then you can check out these best free Android apps for kids to play & learn. So without any further ado, let's check out these unusual apps that are worth downloading.
Logically – News Powered by AI
Logically is a news app that makes use of AI to categorize news on the following outlooks — Positive, Negative, and Balanced. This helps the reader make his or her own choice on how to take the news. The app is primarily for Indian news and it curates the news posts from several leading media outlets.
Apart from the categorization of news articles, the AI also creates a timeline for the news. Therefore, you would be able to see the first time an incident was reported and the follow-ups that come later on. This unique news app definitely is worth checking out. We have quite a great list of some of the best Artificial Intelligence apps for Android devices that you must not miss.
[googleplay url="https://play.google.com/store/apps/details?id=com.logically"]
Post Box
This is one of the apps from Google's Digital Wellbeing apps designed to help curb smartphone usage. Post Box helps minimize distractions from your phone by holding notifications and only showing them at a set time. Of course, you can set the time based on your preference. This is a life-saver for those who often find themselves distracted by their phones when working. The notifications are grouped and organized in a neat manner. Hence you can view all the notifications by finding it too overwhelming.
[googleplay url="https://play.google.com/store/apps/details?id=com.digitalwellbeingexperiments.postbox"]
Just a Line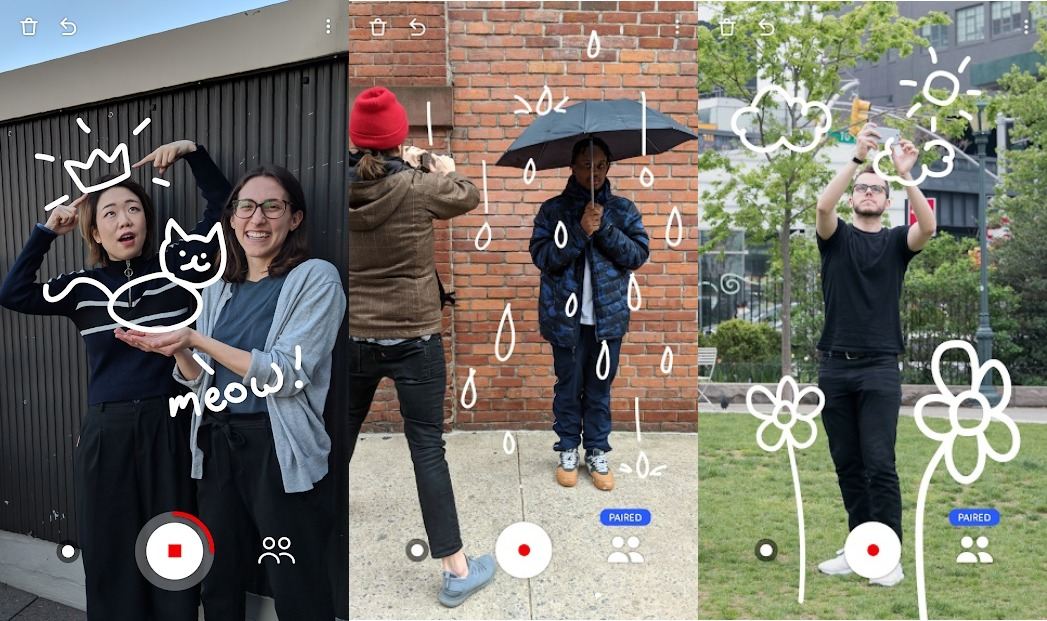 This is one of those apps that once you try out, you'll not want to stop using it. Just a Line simply lets you draw a line in augmented reality. You can create anything you like, from a full-blown sketch to just a line. What makes it a unique app is that you can move around the lines you draw and view them in 3D space. The app's tracking is also excellent, thus the lines actually stay right in the place where you draw them for the most part. To fully understand what the app has to offer, you must give it a shot. Don't forget to read our detailed review of Just a Line to learn more about this app.
[googleplay url="https://play.google.com/store/apps/details?id=com.arexperiments.justaline"]
Deepstash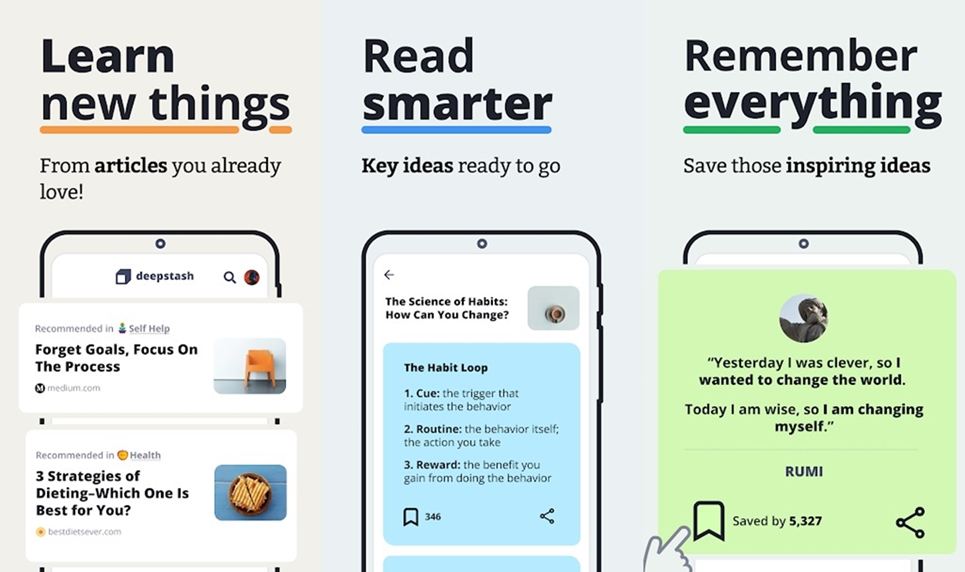 This brilliant and unique application actually helps in self-improvement and motivates you to become a better version of yourself. The app is jam-packed with useful and informative information that you could learn from to improve on habits and a lot more. You can learn how to live healthy, be a better leader, or manage time effectively apart from a bunch of other things. With the app constantly being updated with the best self-improvement posts from the web, you will find something that inspires or motivates you every day.
[googleplay url="https://play.google.com/store/apps/details?id=com.deepstash"]
Mubert
Mubert definitely earns the title of being a unique Android app. This cool app uses patented artificial intelligence technology to generate music. Of course, it's mixed with user-generated samples and offers a unique music listening experience.
There's no other generative music streaming app that can match Mubert at the moment. The audio quality is high and you have a few different electronic genres to choose from. The app certainly will not replace traditional music streaming services. However, if you just want some background music, then you must try out Mubert.
[googleplay url="https://play.google.com/store/apps/details?id=com.jellyworkz.mubert"]
RunPee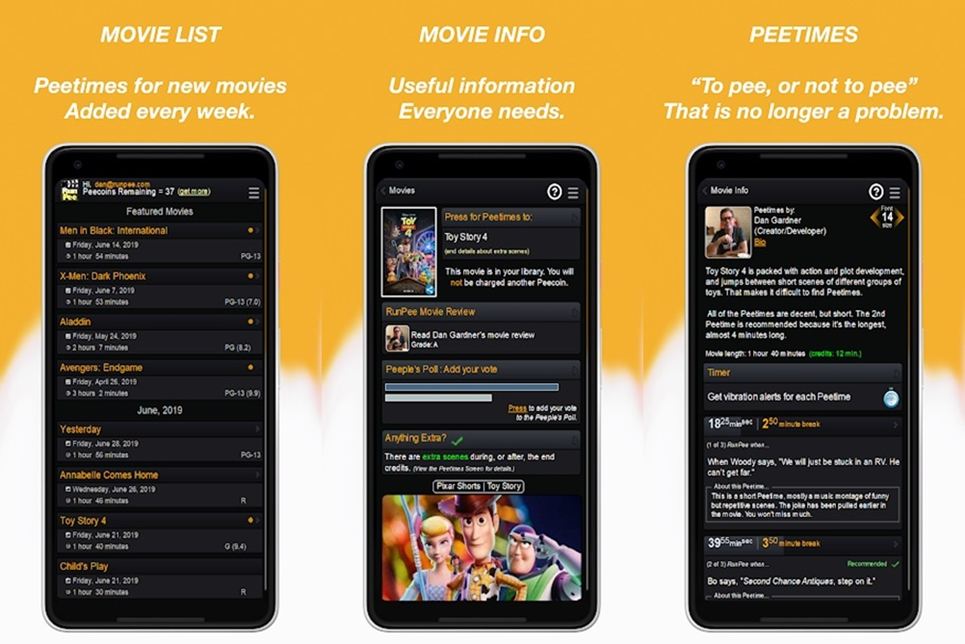 This app probably is the most unusual apps on our list of unique Android apps. RunPee essentially has a large database of movies that is updated weekly and it lets you know the best time to get up and pee between a movie.
Now, that's extremely useful since no one likes missing out on an important scene in a movie. Moreover, it also lets you know exactly what you will be missing during that time. Thus, you can make your decision if you want to miss that part of the movie. There's also a built-in timer that vibrates your phone to let you know when you can go and pee between a movie. This means you do not have to check your phone every time.
[googleplay url="https://play.google.com/store/apps/details?id=air.RunPee"]
Don't Miss: How to Get Faster Data Speed on Android
DreamLab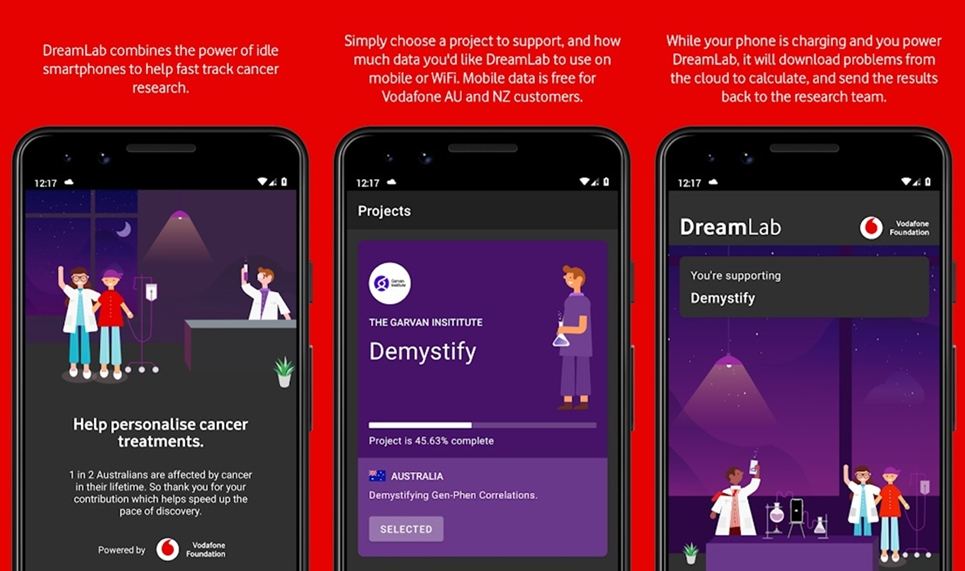 Out of all the unique Android apps, this is the most significant. And you can make a difference in the world by just installing this app on your phone. Cancer research requires time and heavy-duty computers to analyze data and get meaningful results. DreamLab is a unique app that you can install to help contribute towards Cancer research.
The app works by downloading data and using your smartphone's CPU to calculate and analyze that data before sending it back to the researchers. You do not have to fret about the app draining battery since it only works when your phone is plugged in. Additionally, you can even select which project you would like to contribute to. DreamLab is really one of the best unique apps to try on Android.
[googleplay url="https://play.google.com/store/apps/details?id=au.com.vodafone.dreamlabapp"]
Tor Browser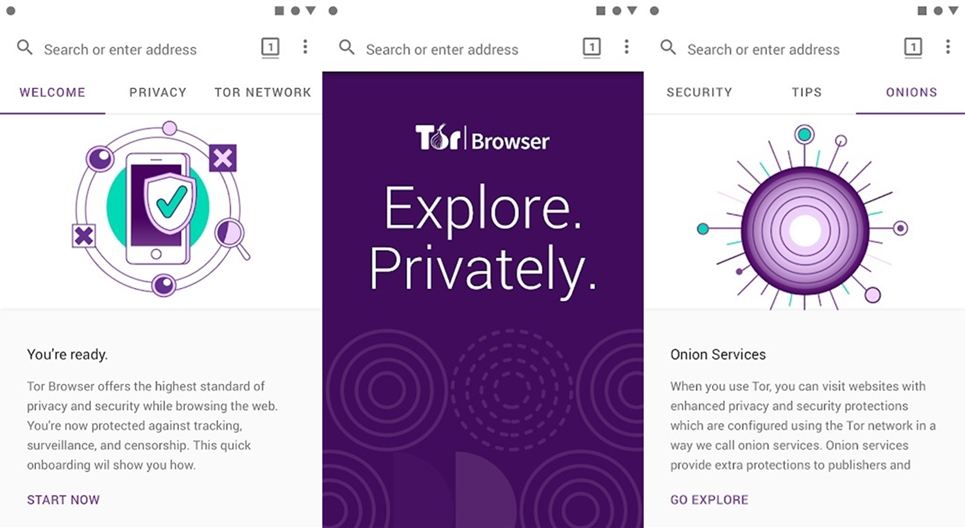 If you're really concerned about online privacy, which you should be, then you must check out Tor Browser. This browser app isn't just another tool to browse the internet. The Tor network or "The Onion Router" allows users to browse the internet without being tracked. It isn't like your typical VPN service since the VPN service provider does know your IP address. However, Tor hides your IP routing everything between several nodes.
Thus just about no one can track your activity online. Of course, it also lets you access the 'dark web' or 'deep web'. However, if you aren't sure what you're doing, we'd suggest staying away from dodgy sites. You should also check out the Orfox Tor browser for online privacy while browsing the web on your Android.
[googleplay url="https://play.google.com/store/apps/details?id=org.torproject.torbrowser"]
These are the 8 most unique Android apps that you must check out. All the apps mentioned in the list are free to download. If you think we've left out a unique app that deserves a spot on the list, let us know in the comments below.
Read Next: Best Android Apps for Big-Screen Phones