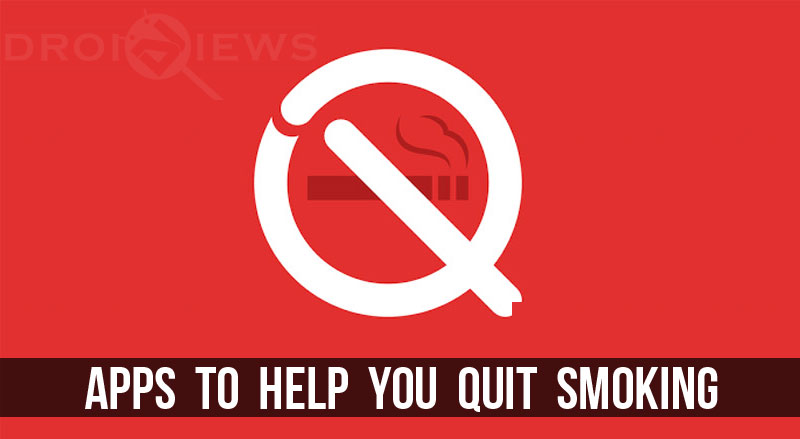 We all know that smoking is bad, both for your health and your pocket. Talking about the disadvantages, however, won't help any smoke-free prospect. In my opinion, it is more important to help you by providing useful tools that will make your journey to a healthier lifestyle easier. As a result, we present you with the best 5 apps to help you quit smoking.
And because we know how hard it is to change your lifestyle, please find out how to do so by reading:
1. Smoke Free
This is the top rated stop smoking app on iTunes and now available on Android as well. Apart from the monitoring aspect of it (counting your smoke free minutes etc), "Smoke Free" is highly effective because of its motivating missions.
Each mission gives you something new to work toward, thus helping you shift your focus to becoming addiction free. Moreover, awarding yourself is a very important step and because the developers of the app know this, they give you a badge each time you reach a milestone.
To recapitulate, a combination of the aforementioned factors as well as the statistics you will see each day are guaranteed to make your smoke free days easier.
[googleplay url="https://play.google.com/store/apps/details?id=com.portablepixels.smokefree"/]
2. Quit Smoking Slowly – SmokeFree
There may be a lack of originality when considering the app names, but the important part is that all of them have a single purpose. Help you quit smoking.
This app's take on the subject is quite interesting and simple. When the screen is green you can smoke. After you smoke, long tap on the green screen and wait for the timer to end before smoking again.
That might seem counterintuitive but its purpose is to help you slowly cut down on your nicotine intake. Apart from that, progress, charts, and statistics are all present, thus helping you get motivated.
[googleplay url="https://play.google.com/store/apps/details?id=com.motivebite.smokefree.free"/]
3. QuitNow!
Movin on, we have a more popular app with similar functions and the same aim. The reason this app is positioned in the last place of our list is because of its crammed home screen.
However, what I particularly like about this app is its community. You can a join a chat with like-minded people that will support you and talk with you during your craving times.
Apart from that, this app is packed with useful achievements and health statistic in a similar way that "Smoke-Free" was. As a result, it depends only on your taste on whether you will choose "QuitNow!" over it.
[googleplay url="https://play.google.com/store/apps/details?id=com.EAGINsoftware.dejaloYa"/]
The first step to getting rid of a bad habit is to recognize that it's bad for you. The second one is to decide that you are ready and able to quit it. After these ideas are cemented in your mind, download one of the apps above and begin your journey. I hope you get what you want out of this experience.
Finally, feel free to comment below asking questions and even detailing your journey to being smoke-free.