Getting "ripped", "shredded", fit or simply getting out of the couch for a run take a lot of effort and dedication. Sometimes, however, a little push in the back is all we need to start implementing training in our lives.
Whether you want to start intense weightlifting or simply a bit of jogging, keeping track of your progress and nutrition are the basics to help you improve.
These 10 apps are here to do just that. Help you keep track of your training and nutrition habits in order to keep you moving.
1.Total Fitness
Total Fitness is an all-around application with an intuitive UI and lots of features. My most favorite of those is the integrated "exercise guide". Containing many different exercises for every single muscle team, Total Fitness helps you learn how to execute an exercise correctly, minimizing the possibility of an injury. This application also contains guided workouts, challenges, and a workout builder that lets you create your own exercise plan.
Finally, Total Fitness contains a nutrition guide with tips on how and what to eat. Its purpose is to not only reach optimum weight but also improve your overall health. A similar application that I would like to add is called "Fitness & Bodybuilding".
2.Calorie Counter – MyFitnessPal
Speaking of proper nutrition, this application is all you need in order to regulate your calorie intake. Before using MyFitnessPal, you need to sign up, either with your Email or with Facebook.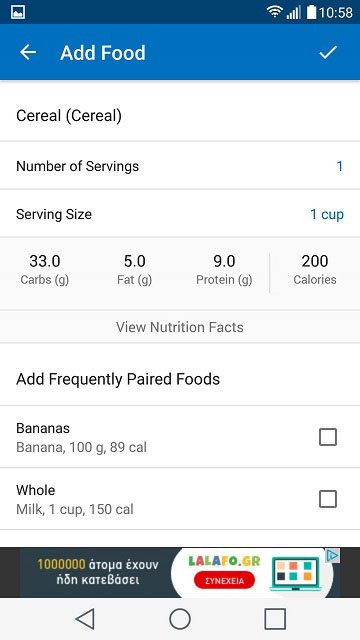 The idea behind this application is very simple. MyFitnessPal is only a simple Calorie Counter. Once you sign up and answer some questions concerning your age, weight, and exercise intensity, you can start counting your calorie intake.
To do so, you have to provide information about your last meal, including the name of the food, the size of the portion and the quantity. The application will then automatically calculate the calories, carbs, fat, and protein of the meal and add it to your progress diary. Unfortunately, you have to use this application with every meal but as I said progress isn't an easy job.
Note that you can add the product you are eating, either manually or by scanning the product's barcode. This is great for anyone who is not a native speaker and has difficulty in speaking English.
3. 30 Day Fitness Challenge
The first application you will find in the Play Store after you type "fitness" is this one, and for a good reason too. Whether you hit the gym every day or you are just starting out, 30 Day Fitness Challenge has something for anyone. Set your current weight, choose your workout plan and you are good to go.
The application will help you follow through your 30 Day Challenge by sending you notifications and offering voice training. Also, note that 30 Day Fitness Challenge contains a guide with instructions on how to execute the exercises correctly. (The variety is not as great as in the number 1 app in this list).
Consistency is key for anything and this application helps you acquire it.
4. Runtastic
This app is mainly for the runners out there. Although Runtastic prompts you to sign up, the creation of an account is not a requirement. Many of Runtastic's benefits, however, are available while logged in.
Once you open the application you are presented with a very simple screen, displaying information about your activity. You can easily change what it is displayed by simply tapping and holding down the info you wish to change. From this screen, you can also see the route you are following on the map and control your music.
Runtastic also has two very interesting features. The first one is called "Training Plans". There you can choose what you want to do (run a 10k run, a marathon etc.) and the application will provide a training plan on how to accomplish this. The second feature is called "Story Running" and it provides voice guided stories in order to make your runs more interesting.
The second feature is called "Story Running" and it provides voice guided stories in order to make your runs more interesting. Currently, there is a free story that includes a narrative from the EA game "Mirror's Edge".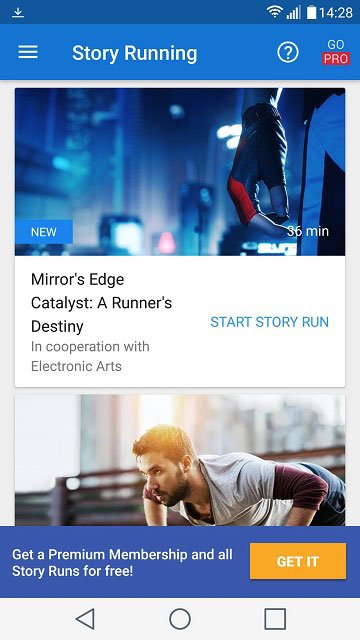 5. Lose It
On a similar note with "MyFitnessPal", "Lose It" uses the weight you provide and other information in order to create a weight loss plan. You can also add many other goals, however, like Hydration, Sleep, and Body Fat goals.
When I tried to add higher goal weight than my current one, this application devised a "maintenance weight plan". So it might be quite obvious but "Lose It" is strictly an application for weight loss.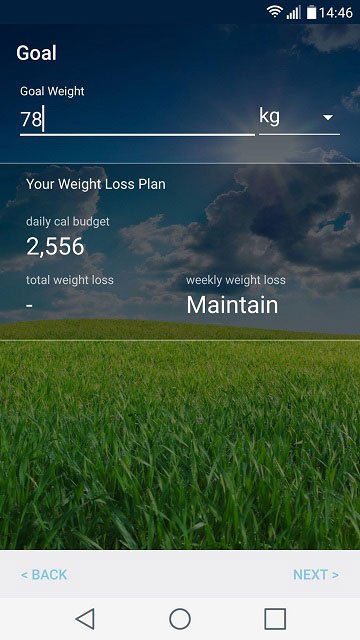 This wraps up our list. Whichever application you might choose, you have to know that the only thing required to achieve your fitness goals is determination. So simply go out there and if you have any questions feel free to comment below.