Verizon LG G2 VS980
All Android device come with a bunch of weather clock and other widgets from their OEMs. Thus, major manufacturers like Samsung, LG,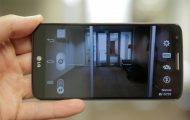 The LG G2 is an awesome device with stunning hardware specs. It has been months since the device was released and even in this short
There was a time when rooting only allowed installing apps that require root access. System modding on Android used to mainly achieved
After spending a handsome amount of money on a flagship smartphone, we have all rights to expect exquisite performance from it. The
The users of Android are entitled to a sense of adventure and freedom that comes after rooting the device and installing a custom
Turning a mobile device into a WiFi hotspot to share its 3G/4G data connection with other WiFi-enabled devices is called tethering.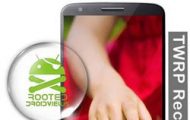 The G2, for many reasons, is a superb package featuring the best of LG's smartphone technology. The features and specs of the
KitKat is now raising its boundaries to almost all the Android devices, from high-end to low-end devices, everyone is enjoying, no