QHD Wallpapers
Today, we have the Asus ROG Phone stock wallpapers in full HD+  resolution and the stock ringtones too. You can download them from
The Samsung Galaxy J7 Max was released back in July of 2017. However, that doesn't stop us from sharing the stock wallpapers that
Huawei Mate 20 stock wallpapers, stock live wallpapers are now available for download. If you own a Huawei device, you can also enjoy
Honor 8X Max stock wallpapers are finally here but before you grab them, let's talk a bit about the specifics of the massive 8X
Today we're here with the Samsung Galaxy J4 & Galaxy J6 Plus wallpapers. Currently, we have the 6 wallpapers from the device.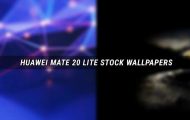 21Before we get to the Huawei Mate 20 Lite wallpapers, let's dive into the specifics of the device first and foremost. Here we
Download iPhone XS and iPhone XR stock wallpapers in original quality. You can download the iPhone XR wallpapers from the links below.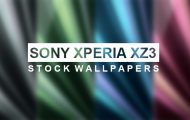 Today we have the Sony Xperia XZ3 stock wallpapers in 4K resolution. Sony is back at it again just four months since the release of its