Discussions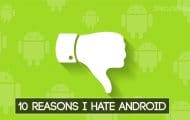 Android is undoubtedly the most popular operating system because of its variety, flexibility, and ease of use. However, there are
You hear these terms a lot these days regarding anything that has a digital display. From 6-inch smartphones to 55-inch (or even
If some 10-15 years ago, humanity perceived software as a small part of their life, which only helps in performing specialized tasks,
Here's an in-depth analysis of the loyalty data of Android and iOS users in detail. We'll try to find out who wins or loses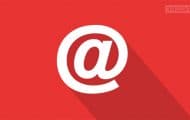 There are some doubts that you might have for long, but couldn't find any definite answers to them. One of them happens while
One thing for which Android OS has been more often than not criticized is the lack of regular and quick updates. It has to cover some
Smartphone battery life is one of the biggest gripes that the current-gen of uber-social users have. Although there are certain
Google recently launched Android Q beta versions for limited devices. This is a super early vision of what Android Q wants to be like.