Android Apps
Just go to the Google Plus website, and see what it asks, your username, and your password! The username is obvious, most of the time
The first series of devices to power On-Screen buttons, instead of the Capacitive touch buttons in Android phones was the Google Nexus.
It's a safe bet on my behalf that most of the people landed here in search of a method to get the pirated apps but we are humbly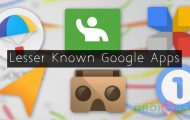 Google is a company every single one of us know. Android is made by Google, so we probably know how important Google is right now.
There is no denying that smartphones are one integrated part of our lifestyle and it's very hard to imagine a day without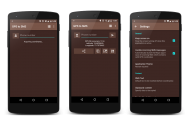 The time of sending letters is gone – it's the time for modern type of communications, like messaging, and texting.
Are you a constant web browser user on your Android device? Then you must have come across several websites which require Adobe Flash
We all love beautiful boot animations on your handheld devices and computers. They add a little beauty and a sense of liveliness to the