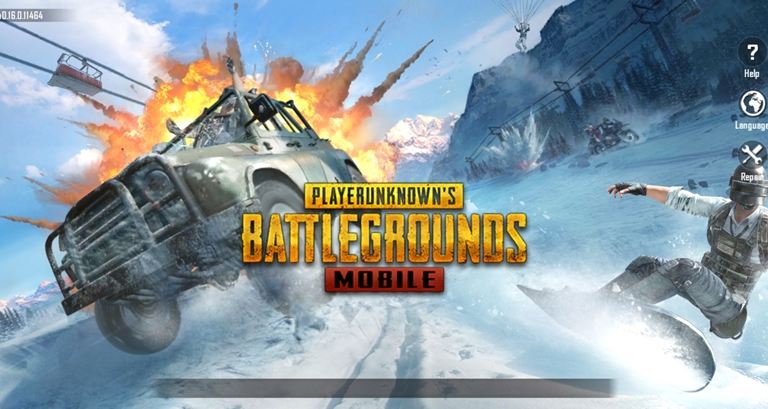 PUBG Mobile is still one of the most popular battle royale games on mobile. It's time for PUBG Mobile players to rejoice since the 0.16.0 update is finally available to download. The game is usually updated every couple of months with new features and improvements. PUBG Mobile's latest 0.16.0 update brings along some epic new features.
Players would need to free up at least 0.6GB of additional space on their device to make room for the PUBG Mobile 0.16.0 update. This update is geared more towards the winters and is the Winter Festival update. At present, the update is live on the Google Play Store. However, it might take a couple of hours to show up on your device. Nonetheless, we've received the update on our device and here's everything that's new with the 0.16.0 update.
PUBG Mobile 0.16.0 update features
As we mentioned above, the new update brings along a host of new features. One major new feature is a new game mode dubbed RageGear. So let's get started and check out the cool new features.
RageGear mode
The RageGear mode is one of the coolest game modes to be launched for PUBG Mobile. There are a total of 12 players and 6 in each team. Players are paired in twos automatically and each player takes turns to drive and shoot. Even the RageGear mode itself has two different game modes. You can either choose to play the RageGear Team Deathmatch or you can play RageGear PickUp mode.
Players simply need to score the most points by destroying enemy vehicles in the TDM mode. However, players have to destroy vehicles as well as pick up the point crates in PickUp mode. RageGear mode can be found in the EvoGrounds section.
Player's get to choose from three different vehicles. A Dacia with miniguns, a UAZ with heavy weapons, or a Buggy with RPG launchers. The shooter also gets to pick from three different weapons. Either an RPG, a grenade launcher, or an M249 machine gun. You don't have to worry about ammo since there's infinite ammo. The only thing you have to take into consideration is the reload time of weapons.
RageGear is a fun new mode that you must check out after installing the PUBG Mobile 0.16.0 update.
Snow Paradise
Players now have the option to enter Snow Paradise when queuing for a classic match in Erangle. If you select the Snow Paradise mode, you will see the spawn island covered in snow and once the match begins you can take the cable cars up snow mountains. Moreover, you can hop on a snowboard and play freestyle snowboarding.
Check out: Call of Duty: Mobile Tips and Tricks You Must Know
Toggle on or off slide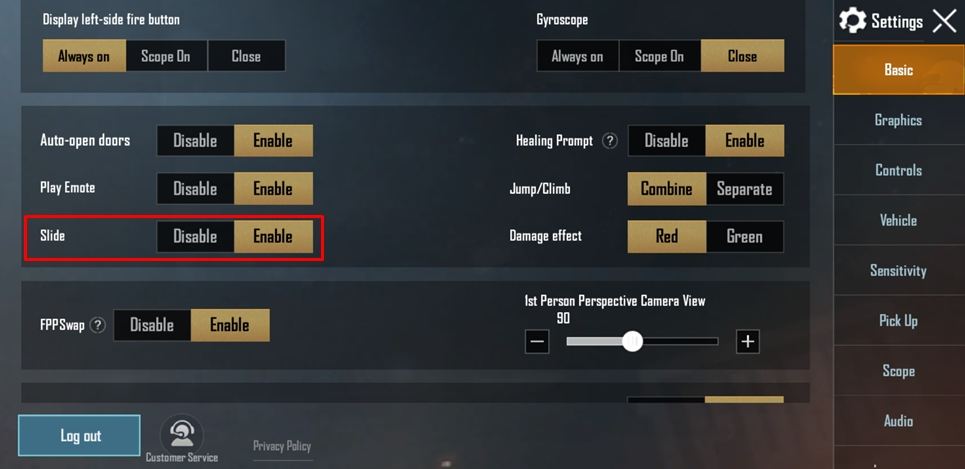 The previous PUBG Mobile update brought along the slide movement in TDM matches. The slide is triggered when you're moving and you tap on the crouch button. However, if you're not comfortable with the slide movement, you can now toggle the setting off. Simply go to the Settings in the game and turn off Slide.
Weapon balancing
The developers have also tweaked the damage for certain weapons in the PUBG Mobile 0.16.0 update. Most notably, the AWM damage has been slightly lowered from 132 to 120. However, bolt action sniper rifles now deal 30% more damage on the torso. There are a bunch of other weapon tweaks as well which are mentioned in the update notice.
Other changes and improvements
PUBG Mobile has plenty of cheaters who use all sorts of hacks to get the upper hand against enemies. Several PUBG Mobile streamers have been accused of using a secondary account with ESP to spectate them. This allows the player to see the location of enemies via the spectating account. Thus, there's no proof that the player is using any hack on his or her primary account.
The PUBG Mobile 0.16.0 update will now prevent low tier players from spectating high tier players. This new feature should help prevent cheaters from using the spectating account to cheat.
Apart from the anti-cheat feature, there are several other minor improvements. Players from another team will no longer be able to enter in the BRDM-2 while you're in the vehicle.
Now, you can even choose to prevent a teammate from looting your box in the case of friendly fire. Thus, players playing in random squads should no longer be tempted to engage in friendly fire. Another useful feature is the ability to continuously apply bandages to restore health. This means you no longer have to tap on each bandage to heal. You can even heal while moving although the movement speed is reduced by a good bit.
These are the major new features that come with the PUBG Mobile 0.16.0 update. What's your favorite feature with this new update? Let us know in the comments below.
Read next: 10 PUBG Mobile Tips and Tricks