The Photosphere feature is so great a camera feature that everyone wishes to have on his/her Android phone. The feature was introduced to Android with the 4.2 updates and it soon impressed all with its capability of capturing 360-degree panoramic pictures with amazing results. It really feels nice to take a photo with all the objects surrounding you in a single shot. By installing the Photosphere Camera from Galaxy S4 APK on your device, you can enjoy the Google Edition camera features.
The Android 4.2 camera and gallery apps have already been ported to some Android devices but most users were still devoid of it so far. But now that Gallery app from the Samsung Galaxy S4 Google Edition, which has hit market scarcely a day ago, is available for public download. While all earlier ports of the app require root access and a custom recovery to be installed, the new apk can be installed without root.
The new Gallery app which also contains the Photosphere camera within it has been tested on the devices like the regular Galaxy S4, S3, Note 2, HTC One and so on. This means that it works with all Android smartphones with Android 4.1 and 4.2 Jelly Bean.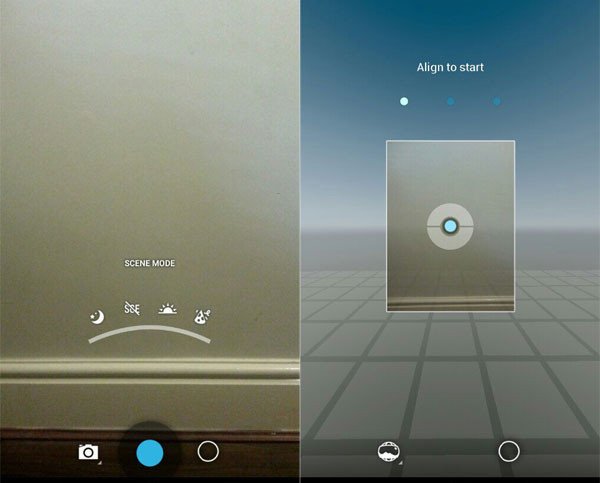 This is great news for those too who do not even dream of rooting their phones. As we mentioned, it is a new camera app with a fresh look. All you have to do is to download the apk file provided below, copy it to your phone and install it just as you install a normal apk file.
Besides the Photosphere camera from the Galaxy S4 Google Edition GT-I9505G, we also have the red version of Phase Beam live wallpaper from the phone that looks very beautiful. Additionally, we also have the original bootanimation from the phone that can be installed on your device either using a root file browser or by pushing the zip using ADB. Copy the bootanimation zip to system/media location on your device using a root explorer app and then fix permissions to rw-r–r– . Since this will overwrite the current animation, do not forget to backup the original file before replacing.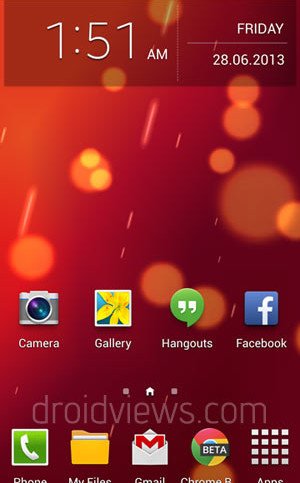 Photosphere Camera from Galaxy S4 for Rooted phones
If you discover any issues or force close error while using some of the features of the Photosphere camera, installing the CWM flashable zip might give you a perfectly working camera with all features. If you have a rooted Android phone with Jelly Bean 4.1 or 2 and a custom recovery like CWM or TWRP installed on it, give it a shot. Here is how you can install it:
Download the Photosphere Camera app from Galaxy S4 Google Edition: PhotosphereGS4GE.zip
Copy the zip to your phone's internal or external SD card.
Turn off your device and boot it into recovery mode.
First of all, backup your current ROM so that you might restore it later in case you do not like the camera and gallery apps or get a bootloop.
Then "wipe dalvik cache" from "advanced" option.
Install the "PhotosphereGS4GE.zip" file.
Reboot your phone.
When you phone boots up, you should see two new icons, one for the Camera and another for Gallery,  in your app drawer. I do not think you need any instruction on how to open the apps and use them. Just enjoy the new Photosphere camera and do not forget to share your thoughts about the app or any issue you encounter! You can now add a timestamp to camera pictures too. Read our article to know how you can do that.
Cheers!