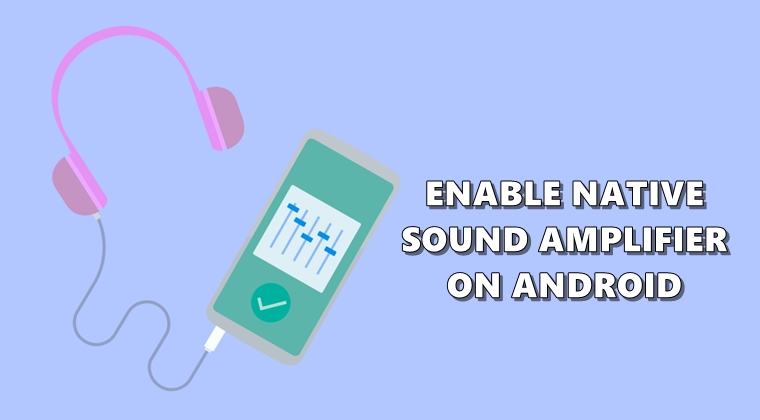 To provide for a much better listening experience, Android devices come with a sound amplifier. It is preloaded with quite a few options, to begin with. For example, you could increase or lower the boost, fine-tune the audio source, etc. However, I found Noise cancellation to be the most useful feature. It is extremely useful in cases like attending to calls in busy outdoor places like markets, metros, etc. Let's have a look at all these features in detail. Moreover, Android 10 also has a hidden screen recorder. Refer to our guide to enable the same.
Native Sound Amplifier in Android
Google has its own Sound Amplifier app available in the Play Store. It's supported for devices running Android Marshmallow and later releases. However, beginning with Android 10, Google has baked this functionality straight into the OS itself (on most devices). To access this native Sound Amplifier on your Android 10 devices, head over to Settings > Accessibility and head over to the Audio and Accessibility section. Then tap on Sound Amplifier.
Another thing worth mentioning is the fact that the Sound Amplifier works with headphones as well as the earphones. It supports both the 3.5mm headphone jack or the USB Type C connection. As far as the app's UI goes, it provides easy to use sliders to control various audio modes like JamesDSP. The best part about the Sound Amplifier is that it allows for customization of various Audio settings for each ear individually. So if you wish to try out the native sound amplifier on your Android device, here are the instructions to keep in mind.
Setting up the Amplifier
If you're using an Android 10 device, you should already be having this feature present on your device. As mentioned before, head over to the Accessibility screen and tap on Sound Amplifier.
A pop-up will now ask for app permissions to view and control your screen and perform actions. Tap Allow and proceed further.
In the next screen, the gesture shortcut screen will open, tap OK and then plug in your wired headset.
However, if Sound Amplifier is missing from your Android device, download it from Play Store and proceed further.
As soon as you install the app, tap on the Play icon situated at the center of the screen. This will bring up the permission screens for recording audio and making and managing phone calls. Tap on Allow for both these permissions.
Don't miss: 8 Best Audiobook Apps for Android Devices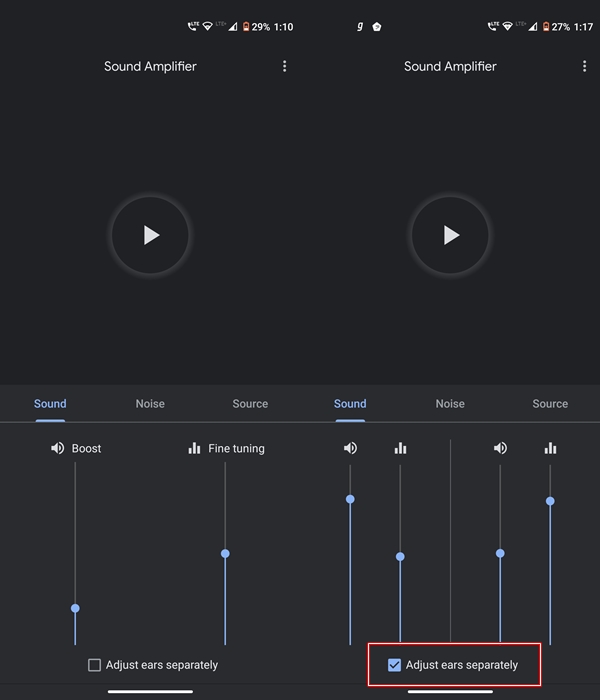 That's it. You have successfully set up the Sound Amplifier App on your Android devices. No matter whether it was natively present on your device or you downloaded it from the store, the features and options remain the same in both the cases. Under the Sound tab, you'll have the option of controlling Boost and Fine Tuning. Under the Noise section, you could adjust the strength of noise cancellation. selecting either High, Medium or Low. Lastly, Source allows you to choose between the Device Mic or Wired Earphones.
With that, we conclude the guide on how to use the Sound Amplifier feature on Android devices. We would love to hear out from you on this. Do drop in your views in the comments section below.