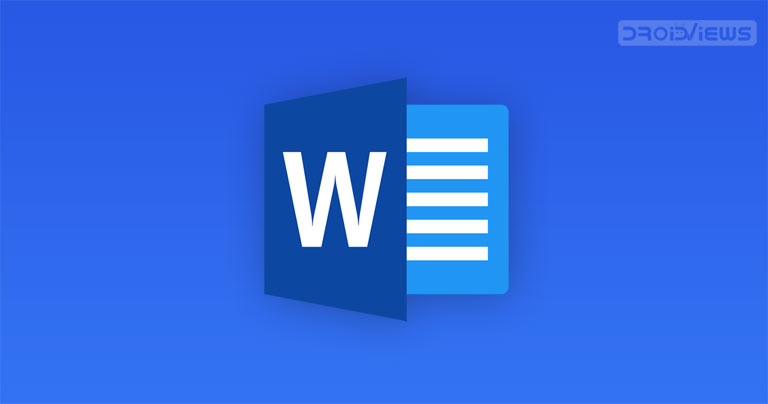 If you have been working with Microsoft Word for a very long time, all the same, you may find my tips useful that will make your work in Word even faster. So, let's look at these valuable tricks but before that, you want to check out these best text editors for Android as well.
7 Microsoft Word Pro Tips
Microsoft Word is the most essential and necessary tool for any office work. And the number of functions it possesses will shock any person. We've selected seven tips to help simplify your work with Word and automate some routine tasks.
How to Save Documents in SkyDrive
When creating Word documents, you should consider where it is more convenient to store them. One of the most practical file storage solutions is the Windows Live SkyDrive service. If you do not already have a SkyDrive account, you can get it for free at Office.live.com.
After entering the service, you can add Word documents to it, as well as any other documents. To do this, in the service itself, click "Add Files." Specify the folder in which you want to save them. Select the folder "My Documents" (you can also create a new folder). Now you can drag documents into a unique small square or select them on a computer. Select your document and click the "Open" button.
When the document is loaded, click the "Continue" button. The document appears in the My Documents folder in the list view. If you click on a record, functions will appear on the right side with which you can change the document in the browser, open it using Microsoft Word, or perform many other operations, including sharing it.
How to Crop Images
If you always work with various images in documents, you can crop it to the original shape. To do this, select the image, go to the "Format" tab, click the arrow on the "Crop" button, and select "Crop to Shape." Here you can choose any shape you like. This is how you can draw attention to the image by cropping it in form. The application has an extensive list of various features, so if you want to enjoy the classic program for office work, then find Microsoft Word free download online, and start managing all documents with advanced functions.
How to Use Zoom with Mouse
If during the Word documents management, you need to increase the objects of the document quickly, then hold down the Ctrl key and rotate the mouse wheel forward to enlarge them. To reduce objects, hold down the Ctrl key again and scroll the mouse wheel back. If you select a separate object, you can only increase it, and the same applies to the text. So using the Ctrl key and the mouse wheel, you can increase or decrease the objects of the document.
Don't Miss: 5 Awesome Word Games for Android
How to Select & Edit Text
If you want to make changes to a Word document, you must select the items that you need to replace. Therefore, I want to remind you of several selection methods that are convenient to use. First, select a large block of text by holding and moving the mouse cursor. Perhaps this method is already known to you. However, you can always find brand-new information about popular applications on Rocketfiles, if you are looking for additional knowledge.
You can also select any word by double-clicking it. Double click and the word is highlighted. You can also click three times in a row (triple-click) to select an entire paragraph. There are also unconventional methods of isolation.
How to Hide/Show The Command Line
Sometimes, working on improving the document, it is necessary to expand the workspace as much as possible. This can be achieved by hiding the command line. Press Ctrl + F1 to hide the feed. To return the line to its place, press Ctrl + F1 again.
You can also hide the commands by double-clicking on any tab except the File tab. Double-clicking again will return the tape to its place. When the line is hidden, it can still be used – just click on one of the tabs. After selecting the desired item, the tape is hidden again.
How to Repeat the Previous Command
A handy feature that allows you to duplicate the last command. If you press F4, then Word will repeat the previous command you made. This can be text input, sequential deletion of several lines, application of styles for different segments of text, and much more.
How to Move & Select a Large Piece of Text
If you need to select a large piece of text quickly, position the cursor at its beginning and click with the Shift key pressed at the end of the fragment. Save time and nerves in situations where you have to select several sheets at once.
I would wind up my 7 Microsoft Word pro tips article here. Should have some other tip in mind, please let us know via comments!