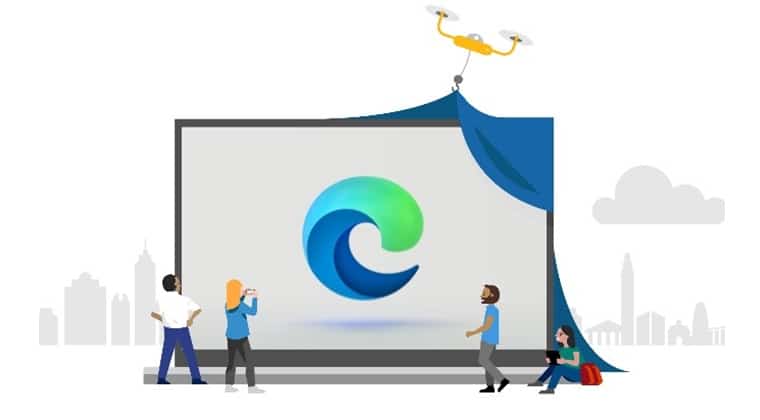 A few months back, Microsoft released its Edge web browser based on the Chromium engine. At that point in time, only the experimental versions were available. You can download the latest Beta, Dev, and Canary versions of the Microsoft Edge Chromium browser from below. Here is everything you need to know about this browser.
Microsoft Edge Browser is based on the open-source Chromium project. This will give you more of a Chrome experience than anything else. This means nearly all the Chrome experimental features that we enable via flags could well be enabled here as well. Apart from that, you could easily use all the Chrome extensions over to the Edge browser.
The usual Edge features, Microsoft Themes, and Extension Store could also be found. All the Chrome shortcuts like Ctrl+Shift+N for Incognito Mode, Ctrl+Shift+B for bookmarks bar and countless others work very well in the Edge browser too. So in short, you get a dual experience of Microsoft Edge as well as the Chrome browser.
Microsoft Edge Chromium Browser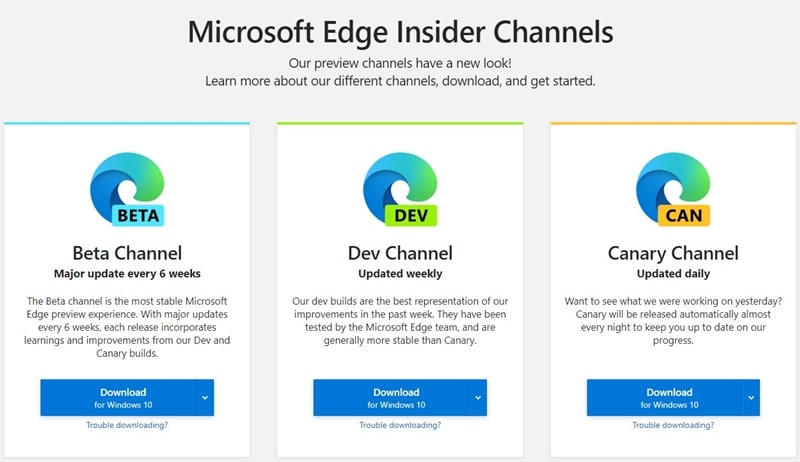 Currently, there are three different versions of the Microsft Edge Browser based on Chromium. These are:
Canary Version: The least stable among the three versions. This version gets daily updates from Microsoft. You will be among the first to try out all the cutting edge features. Based on your feedback, the features may or may not make it to the stable builds. If you could trade-in stability with new features, give this build a shot.
Dev Version: Generally more stable than the former but still some issues might pop-up here and there. This version receives new updates every week. A balance between features and stability exists in this build, with neither scoring too high or low.
Beta Stable: The most stable version among the three. Any new features first go through rigorous testing in the Canary and Dev version. And if everything is well and fine, the features make its way over to this build of the Microsft Edge Browser based on Chromium. This version receives updates every six weeks.
Support
All these three versions are available for Windows 10, Windows 8.1, Windows 7, Windows Server (2016 and above) Windows Server (2008 R2 to 2012 R2) and macOS.
Download Microsoft Edge Chromium
Head over to the respective version and download the build based on your platform from the links below:
Importing Bookmarks, Extensions, and Settings from Chrome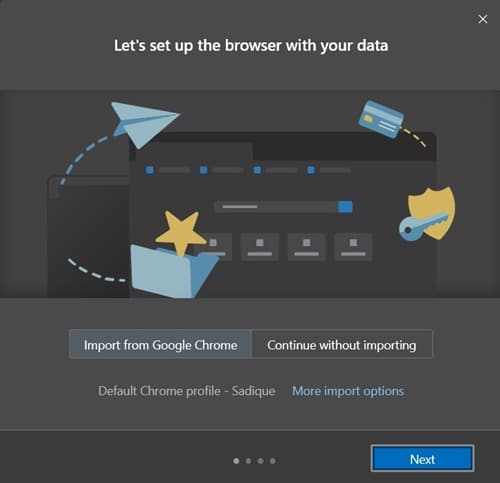 Once you have downloaded the desired build of the Microsoft Edge Browser based on Chromium, open the .exe file. Next, you will be taken to the "Let's set up the browser with your data" section. Under that, select Import from Google Chrome. beneath the same, you will see your Google profile from which the data will be imported. If you need to modify the same, click on More import options. Once done, click on Next and proceed ahead with the installation process by following the instructions.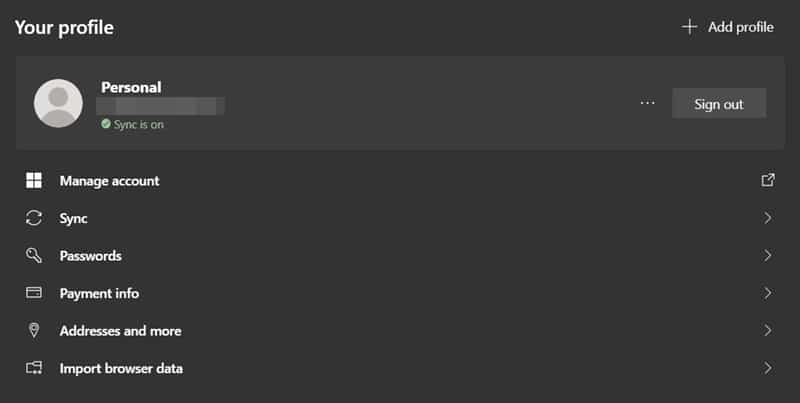 Now open the Microsoft Edge Browser based on Chromium, click on the three horizontal dots. Select Extensions from the drop-down menu. You will see all your extensions present there. But only which are available on the Microsoft Store will be enabled by default. To enable others, just toggle on the switch next to Allow extensions from other sources.  Finally, click Allow in the confirmation dialog box that appears. If you wish to import bookmarks or the favorites bar, then click on the three horizontal dots and select the Favorites option. Next, click on Import.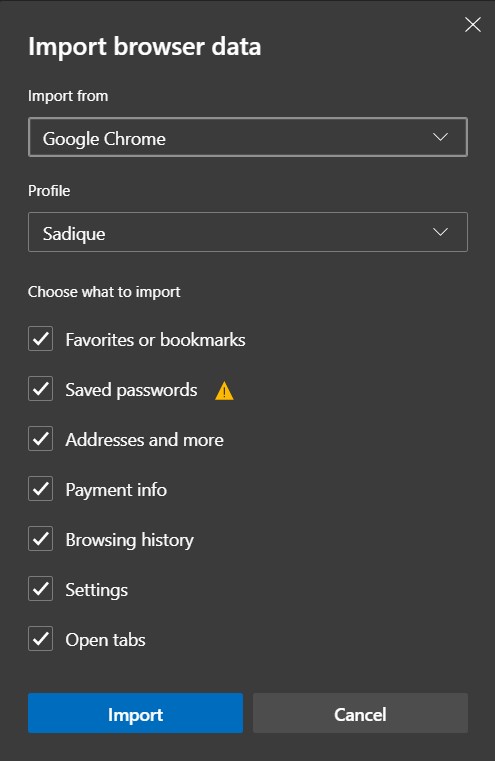 That's it. You have successfully imported all the extensions, passwords bookmarks and other Chrome settings over to the Microsoft Edge Browser based on Chromium. To manage your Account, sync data, manage passwords, payment info, addresses or to import other browser data in the near future, use this link as a shortcut: edge://settings/profiles.
What do you think about this Chromium-based Edge browser? Would you finally be considering a switch over to this browser and ditch Chrome for good? We would love to hear your views on this down in the comments section.
Read Next: Microsoft Launcher Available Now on Android, Edge Arriving Soon