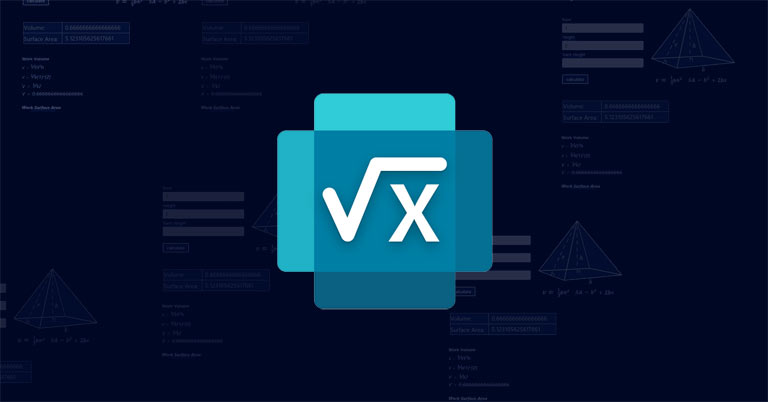 The fear of numbers never goes away. From linear and quadratic equations to more complex limits and differentiability, I always had a tough time dealing with them. And, if you sailed in the same ship as mine, then I have some good news for you. Microsoft has recently launched the Math Solver app which is capable of solving all different kinds of math problems. This ranges from linear to differential equations to limits and continuity and even beyond that. I tried various complex mathematical questions, and the app managed to impress each time. Let's now see how to extract maximum benefit out of this app. Also, don't forget to check out the 5 best maths app for Android users.
Microsoft Math Solver App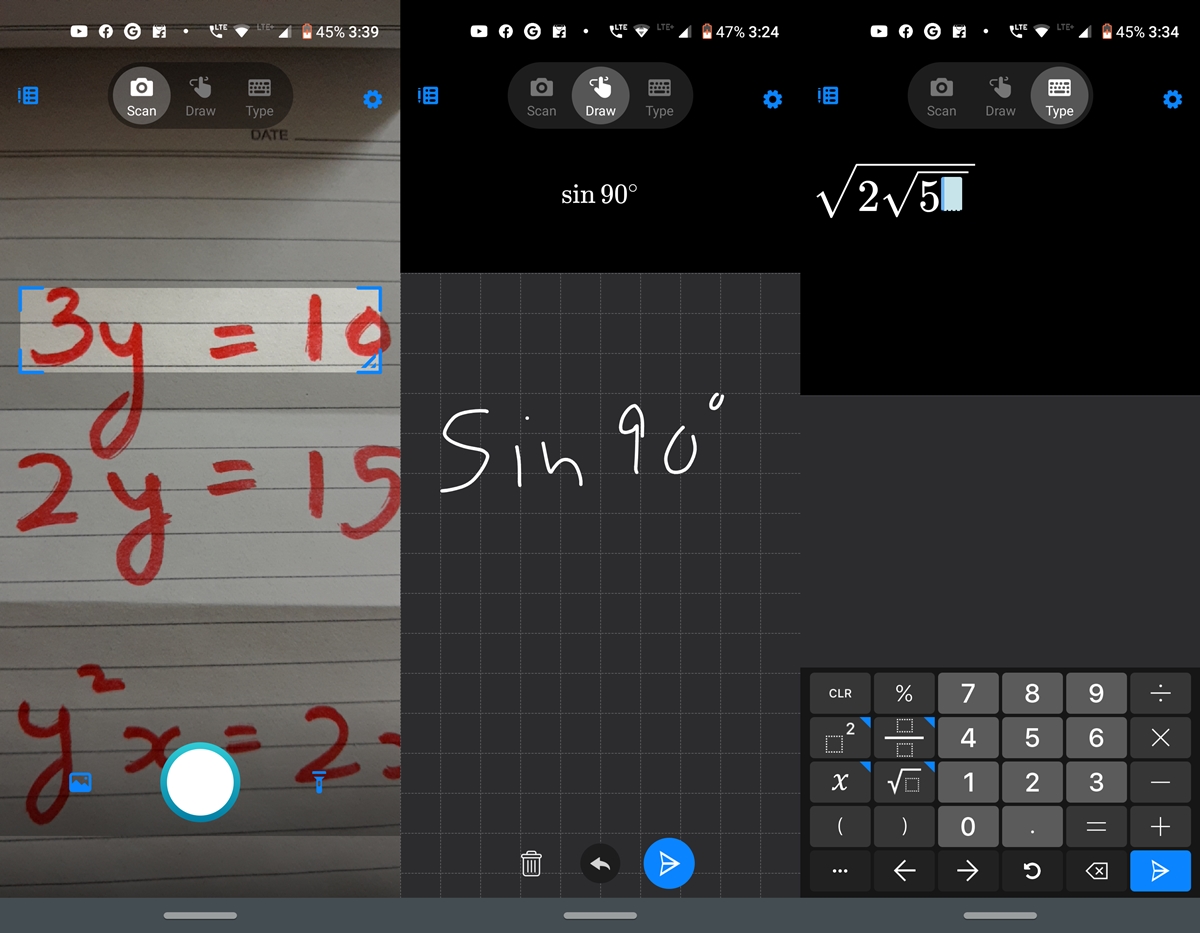 The Microsoft Math Solver app allows for many different ways to feed in your question. You could directly scan the question via the in-built scanner or even doodle your question on the screen. It is the latter feature that left me stumped. I tried many different maths solver apps. but hardly anyone managed to provide this feature. The third and final way of feeding your question to the Microsoft Math Solver is via the in-built mathematical keyboard. Talking about keyboards, here are the top 5 keyboard apps of this year.
This is completely different from your normal keyboard, with various in-built mathematical functionality. Moreover, if the app isn't able to identify your question, it will directly take you to Bing's search result on the same topic. Now that you are fully aware of its computational power, refer to the below steps to begin using the app.
App Setup Process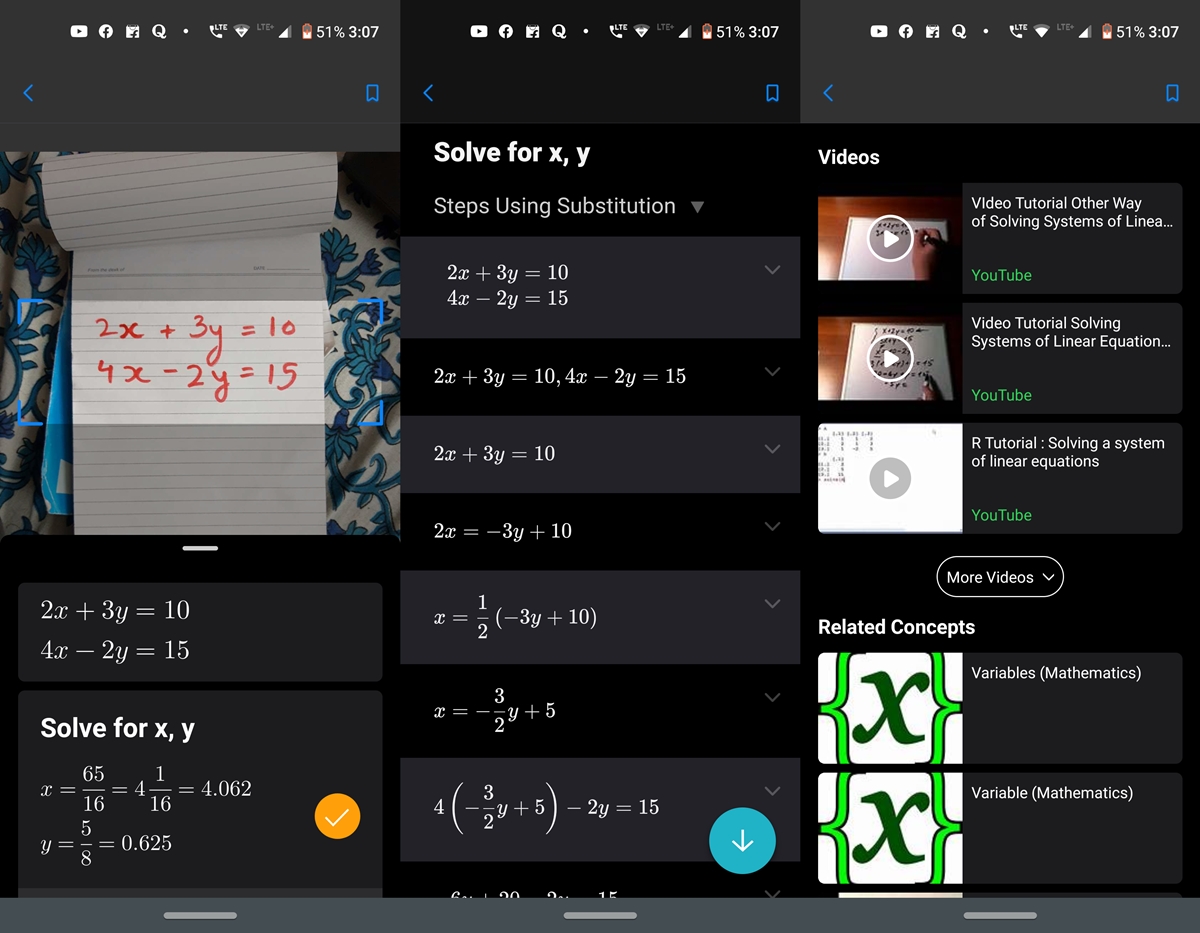 First off, download the Microsoft Math Solver app from the Play Store. 
Scroll through the instructions and head over to the Welcome screen.
You will now be provided with three different methods to feed in your questions. All these three (i.e. Scan, Draw, and Type) are present at the top bar.
Choose the desired method and just wait for a few seconds. The app will give you the solution to the problem.
Don't Miss: Microsoft Launches the Office Android App for Public Preview
Not only that, but you could also get the detailed steps of that solution. Apart from that, if a graph is possible of that question, Microsoft Math Solver will automatically provide you that as well. Even more, it will feed you with video tutorials related to your problem. If videos are not what you are looking for, then textual concepts on your topic will also be provided. This is just astonishing, to say the least.
So this was all about the Microsft Math Solver that I think is probably the best math app for Android. Which app are you currently using for this purpose, and will you consider a switch after going through our guide? Do let us know in the comments section below.
Read Next: Top 8 Unique Android Apps You Must Try