LG's skin over Android is one of the least pleasing Android OEM skins out there. However, the company now seems set to change that with its new LG UX 9.0 skin. The skin is still based on Android 9 Pie. However, LG has already kickstarted its Android 10 beta program in South Korea. Thus, you can expect the new UI to arrive with Android 10 in the next few months.
Nonetheless, the LG UX 9.0 skin over Android draws a lot of inspiration from Samsung's One UI interface. First off, it looks a lot better than the company's previous UX 8.0 skin. The new skin comes with some major redesigns that are pretty yet functional at the same time.
What's new in LG UX 9.0 skin?
Much like Samsung's One UI, the UX 9.0 skin also makes one-handed use easier in certain situations. To represent that, here's a look at the redesigned notification panel in UX 9.0.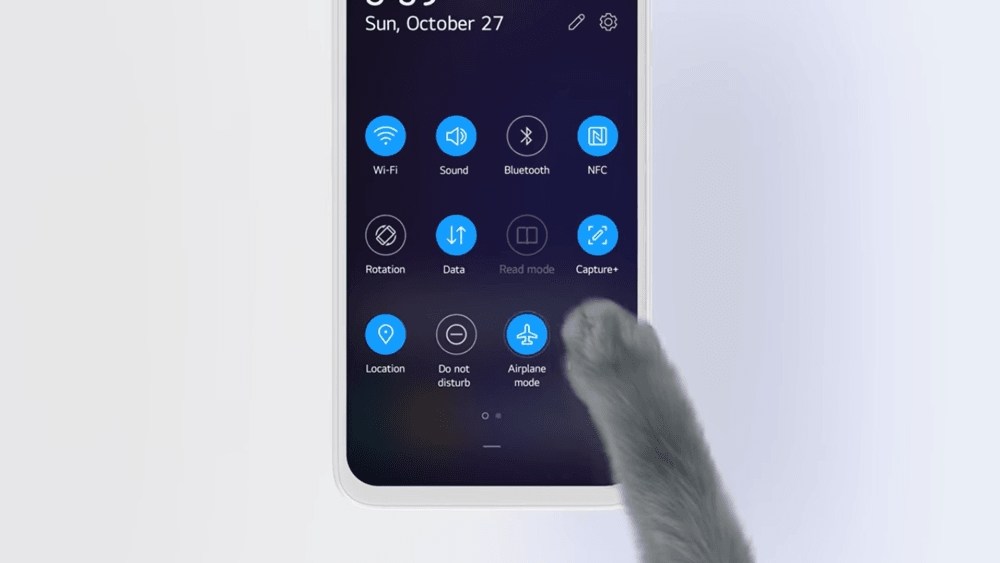 The newly designed notification panel brings the toggles towards the bottom of the screen. This makes it easier to reach when using the phone one-handed. Samsung's One UI also puts the functional aspects in an app or interface towards the bottom. To know more about One UI, check out our detailed Samsung One UI review.
Moving away from the obvious design cues from Samsung's skin, the video shows off other app redesigns as well. This includes the messaging, dialer, clock, and gallery app. You can check out the YouTube video below yourself to take a look at the changes made from UX 8.0 skin to UX 9.0 skin.
As you might notice in the video, most of the changes in the UI are geared towards making one-handed use a lot easier. This is a welcomed redesign that more OEMs should take a hint from. As smartphone displays are getting bigger, one-handed use is almost impossible for the average person. However, when most interactive aspects are towards the bottom of the screen, using the phone with one hand isn't a problem.
LG Android 10 release date
The first LG smartphone to rock the new skin was the LG G8X ThinQ although it is based on Android 9. The smartphone vendor hasn't yet revealed any specific launch dates. Although, the company is expected to release the stable Android 10 update towards the end of the year in South Korea. So we can safely assume the LG might release the Android 10 update by early 2020 globally.
It still isn't clear which LG smartphones would be receiving the UX 9.0 skin or Android 10 for that matter. However, our best guess is that the LG G8X ThinQ and the LG V50 ThinQ would be one of the first devices to receive the Android 10 update.
Read next: Use these 10 Google Search Tips to Search like a Pro