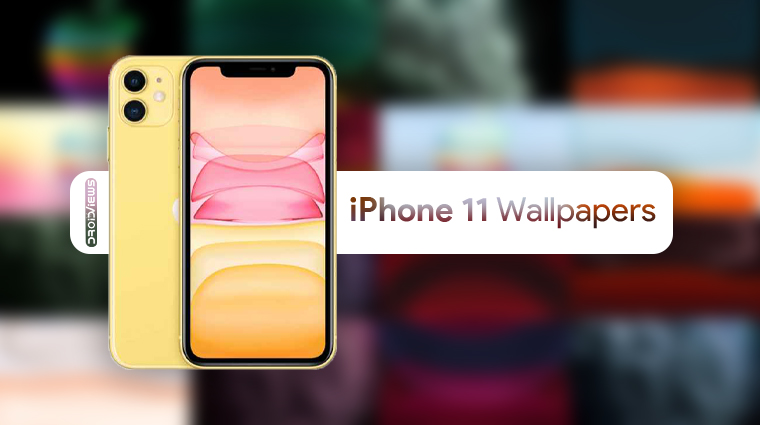 At a press event in Cupertino this Tuesday, Apple has launched three more iPhones, among other things. Obviously, you may have seen some of the memes by now about the gas stove on the back of the phones. Apart from that new functionality, the iPhone 11 and its siblings also bring forth some new wallpapers. The link to download 20+ iPhone 11 pro stock wallpapers can be found below. Besides, we also have Apple 2019 event wallpapers in 4K resolution. Moreover, you can also download the iPhone 11 live wallpapers from below.
iPhone 11 Wallpapers
Just a few days ago, we added some new wallpapers to our iOS 13 stock wallpapers collection and today, we have 20 iPhone 11 wallpapers with us from various sources. These are therefore also in different resolutions such as 1436 pixels x 3113 pixels, 1848 pixels x 4000 pixels, 1125 pixels x 2346 pixels, and a few others. Ultimately these are all very high-resolution wallpapers that should look great on any Android smartphone out there with QuadHD or even 4K displays.
Some of these wallpapers also feature a notch cut-out, optimized specifically for the iPhone notch. So you may have to crop a bit but they should fit fine after that. Most of these wallpapers are lava lamp like designs with both light and dark backgrounds. The others are simply multicolored Apple logos with different backgrounds. My personal favorite iPhone 11 wallpapers are the space particles wallpapers. These are also available in various colors.
We've uploaded the wallpapers below for a visual demonstration. You can click on these to view the full image but keep in mind these are compressed JPEGs.
Download iPhone 11 Wallpapers
We have packed all of the iPhone 11 Pro and Apple Event wallpapers in original quality, PNG format in a zip file linked below. The zip file also contains the normal squared version of the notched wallpapers without the notch-cut and the rounded corners. To download, click on the link.
iPhone-11-11-Pro-Wallpapers.zip
iPhone 11 Live Wallpapers
We also have 12 iPhone 11 live wallpapers as MP4 videos. You can download them from below and set the videos as live wallpaper on your Android device.
iPhone-11-Live-Video-Wallpapers.zip
Don't forget to take a tour of our Apple and iOS wallpaper packs collection!
iPhone 11, 11 Pro, and 11 Pro Max
Last year, Apple released a more budget-friendly iPhone named the iPhone XR. It outsold the iPhone by quite a margin. Even though it's still an iPhone, it doesn't sound quite good from the marketing standpoint when headlines read, iPhone XR was a better hit than the iPhone X. And I'm guessing that's why Apple has decided to do away with the previous naming scheme.
This year, what would've been the iPhone 11R, is actually the iPhone 11. It's the people's iPhone which is expected to sell more than others. Despite the change in name, it is still a successor to the iPhone XR and has a similar low-res display. The phones feature the powerful new A13 Bionic processor. On the back, it has a dual-camera setup, compared to the single camera on the previous phone.
All of these have a 12MP front-facing camera, an upgrade over last year's 7MP shooter. Each of them also has an additional rear camera compared to their 2018 counterpart. Each of those rear cameras is also 12 MP. All the phones have a wide-angle lens along with the primary camera. The iPhone 11 Pro and the iPhone 11 Pro Max have an additional 12MP telephoto lens.
Pricing
The iPhone 11 actually starts much cheaper than the cheapest iPhone last year at $699. iPhone 11 Pro starts at $999, a spot that was previously given to the iPhone X and iPhone Xs. The iPhone 11 Pro Max starts at the expected $1,099 price point.
---
iPhone 11 was only just announced and not many people have even had their hands on one by now. We will probably have even more wallpapers including the dark and light versions of various wallpapers like we did with the iPad Pro wallpapers. So stay tuned for something new, if and when that happens.
Recommended for you