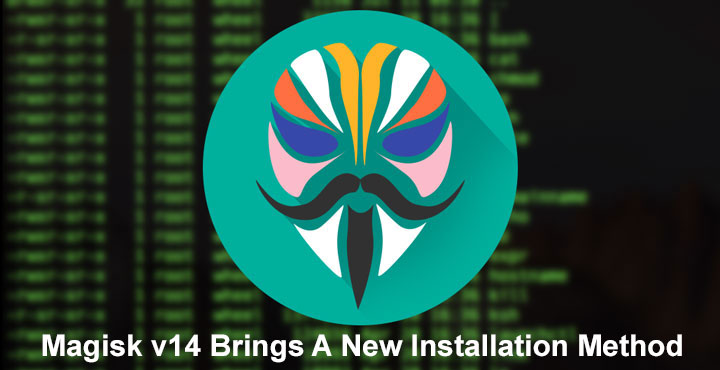 Magisk has been quickly gaining popularity as the preferred method of root ever since Google introduced SafetyNet. Chainfire's SuperSU is still used by many but mostly because they haven't heard of Magisk. If you have never heard of it too, you can learn all about it right here. About less than a month ago we covered the new Magisk 13.5 beta update that was seen as a major update to Magisk. The update brought back BusyBox and a workaround for Samsung kernels. As is the case with beta updates, they eventually make it to the stable channels. Magisk developer topjohnwu has finally brought those two features from the beta update to the stable version – Magisk v14.
Features
If you've had issues with BusyBox or Samsung kernels in the past, you might want to give Magisk v14 a try. Although those aren't the only new features arriving with the Magisk v14 update.
Hide Magisk Manager
The new update also brings a method to hide the Magisk Manager app. topjohnwu admits that the approach is naive but works in many cases. When a user selects to hide Magisk Manager it generates a new package name for itself at random and thus can't be blacklisted. A new app is then installed on the device called Unhide Magisk Manager for obvious reasons and then the Magisk Manager app is hidden.
Once Magisk Manager is hidden, all its components are disabled. Therefore, it can not grant any root permissions to apps that are asking for it. The apps that have previously been granted root privileges through Magisk Manager, before it was hidden, will continue to have root access.
To unhide Magisk Manager users can simply launch the Unhide Magisk Manager app. This will unhide Magisk Manager and uninstall Unhide Magisk Manager.
New installation method
A new installation method was introduced to Magisk nearly a month ago, via ADB. This method was particularly handy in cases where the device did not have a custom recovery installed. The developer himself prefers to keep the stock recovery in order to easily install OTA updates. The method has now been integrated right into the Magisk Manager app.
You can provide your device's boot image (in raw image format or the tar-ed up ODIN flashable format)  to Magisk Manager which it will then patch. Any other required files are extracted in the app's data folder and are picked up at the time of boot. Once that is done, you are ready to install Magisk modules even without a custom recovery.
Magisk Manager features
This is a big update and even the Magisk Manager app has received a few updates, apart from gaining the aforementioned new installation method. Users can now restore their device's stock boot image directly from the app. To do this. just tap the Uninstall button at the bottom and select Restore stock boot.
This is again helpful for those who are trying to install OTA updates. Once your device's stock boot image is restored and assuming you have the stock recovery, OTAs can be easily installed.
If you go into the Magisk Manager settings, you can also find an option to switch Update Channel from stable to beta or vice versa.
Apart from these changes Magisk v14 also brings some changes that shouldn't concern the end user much. These include a new Magisk Module template and versioning scheme, and a small update to MagiskHide.
Download
How to install
To install Magisk via this new method, simply download and install the latest Magisk Manager APK. You'll obviously need your device's stock boot image already downloaded for this method. Then launch the app and tap on the Install button at the bottom. Select Install on the pop-up dialog that appears and then select Patch Boot Image File. You'll then be redirected to the document viewer where you can select your stock boot image file. If you wish to change the boot image format, you can do so in Settings > Patched Boot Output Format.
source: xda