There is a good chance that you have heard of Magisk if you're into rooting your Android. The system-less Magisk framework is becoming an increasingly lucrative rooting method and alternative to SuperSU. Thanks to Google's Safetynet checks, if you root with SuperSU or any other traditional rooting exploits, app developers can restrict usage of their apps on your device. The list of apps that do this already includes popular apps like Snapchat, Pokemon Go, Netflix and Android Pay. You can avoid these restrictions with Magisk. However, with constant security updates to Android, things change and so does Magisk's ability to bypass SafetyNet. This means Magisk has to be in constant development as well if users like us want to enjoy the best of both worlds. Magisk developer topjohnwu recently released a beta update to the framework which brings in quite a few changes.
The last stable update to Magisk came around last month in the form of Magisk v13.3 which allowed Magisk to once again bypass Google's SafetNet restrictions. A lot of work has been done to improve the framework since then and has been made available to the public. Still in beta though, this new update numbered 13.5 brings more stability and compatibility across devices.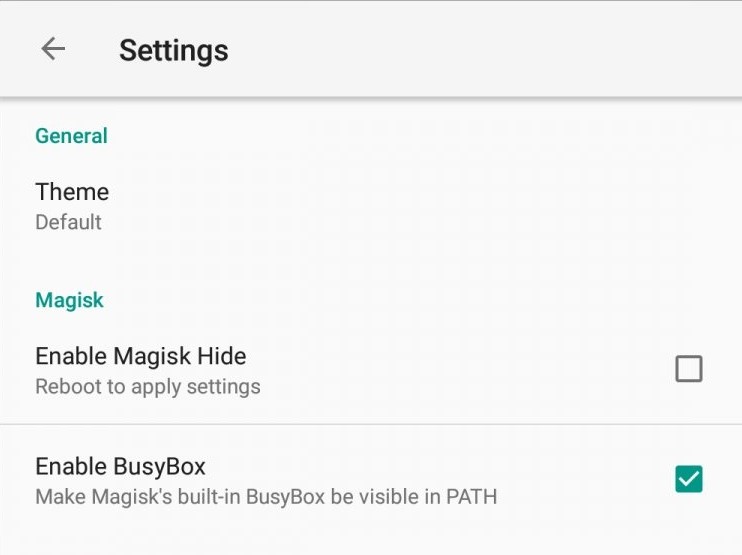 The biggest change perhaps would be the inclusion of Busybox which was removed from previous versions. The developer states this was done because Busybox was causing issues. But since its removal, solving compatibility issues became much harder. Hence, the need for a feature-rich and reliable command-line tool was felt.
Since the new beta update does not include any new features as such, it is not much exciting for the end user. But for the developers, it is a big update. It also marks a finalization of the Magisk hijack procedures which the developer claims isn't likely to change in the near future.
The new update also brings a workaround for the stock Samsung kernel which behaves differently than stock Android not to anyone's surprise. This comes with an update to the Magisk Module Template which is now at version 5. Developers are however warned before they go ahead and upgrade their existing Magisk modules tot he new Module Template. Upgraded modules won't be installable on devices running the letest stable version of Magisk which is 13.3.
Speaking of Magisk v13.3, the laatest stable version has a bug wherein it fails to acquire the SHA1 of the stock boot image.  This prevented restoration of the stock boot image upon un-installation of Magisk. That bug has been squashed in Magisk v13.5 beta.
If you would like to try out Magisk 13.5 beta on your device, be prepared for a few unexpected hiccups. Although, the developer assures that the update has been tested on AOSP 5.0, 5.1, 6.0, 7.0, 7.1 and 8.0 (developer preview 4). It should also work alright on ROMs that are close to stock Android like OxygenOS from OnePlus or even the stock ROM from HTC.
Download Magisk
Requirements
To install Magisk, you will of course need a custom recovery such as TWRP installed on your device.
Make sure you have enabled Unknown sources under Settings > Security.
Since this is a beta build, installation might not be as smooth. In any case, it is never a bad idea to create a back up, a complete NANDroid back up if possible.
How to install
Download both Magisk flashable zip and Magisk Manager APK from the links above and transfer the files to your Android device.
Boot your device into recovery mode.
If you haven't already made a back up of your data, you can do that now before you go ahead and install Magisk.
Assuming you're using the TWRP custom recovery like most, select Install from the main menu.
Find and select the Magisk zip and then swipe to flash it.
Now reboot your device.
Once it turns on, install the Magisk Manger APK and you should be good to go.
If you run into issues during installation, you can visit the development thread via the source link below.
Source : XDA